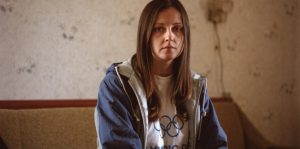 SLAMDANCE FILM FESTIVAL 2021 REVIEW! There's a saying that goes a little something like, "friends are the family you choose for yourself." Jayden Stevens' feature debut, A Family, takes this concept to a whole other level. Out of loneliness and boredom, Emerson (Pavlo Lehenkyi) has decided to hire impersonators to play his family and act out scenes that he has written, such as Christmas dinner and similar occasions. He records them all for posterity on his camcorder.
What I love about A Family is that Stevens gives you no reason or backstory as to why Emerson is doing this and why he can't just interact with his actual family. It leaves you wondering, and his awkward personality leads you to believe that maybe his family just doesn't like him because he's weird. It can also direct your mind down dark paths to wonder if his family is still alive and, if not, what happened to them? The plot is more about Emerson's chosen family…or hired guns. There's Father (Mykola Bozhko), Mother (Larysa Hraminska), Brother (Maksym Derbenyov), and the only relative who has a name, Ericka (Liudmyla Zamidra), his younger sister.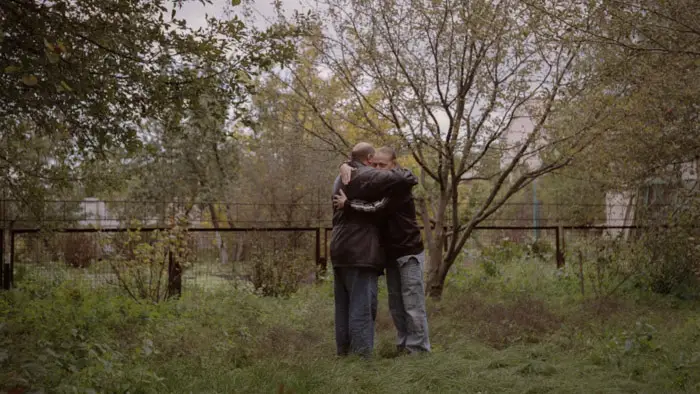 "…hire impersonators to play his family and act out scenes that he has written…"
We watch the actors get into their roles and act out these adorable family scenes. However, Ericka, whose real name is Olga, has trouble adapting to the false life she must lead half the time. She spends the other half working at Burrito Fun. (Imagining Ukrainian burritos is a little befuddling to me, but that's a story for another time.) As well as dealing with her overbearing and demanding mother, Christina (Tetiana Kosianchuk). Emerson has an odd kinship with Ericka, that when all the other family members quit out of anger, Ericka proposes a similar job offer to Emerson, leaving them to be family members again, but this time in a different way entirely.
A Family is a strange, slow burn. It reminds me of early Harmony Korine, and you must know that is high praise coming from me. There's a lot of unique material at play that made me confident that there are ideas for films that no one else has thought of before. Stevens and co-writer, Tom Swinburn, create a world that exists in some weird mash-up of past and present. It gives a physicality to the feeling of nostalgia that imbues the entire production. The only giveaway that this takes place anywhere, even close to now, is that there is a cell phone. It's a flip phone, though, so who knows what time we're talking here. There's also a distinct Eastern European aesthetic at play, which makes sense since it is Ukrainian. The humor is subtle and dry, but it's definitely there. The ending leaves you wanting more, which is something I always appreciate.
I would definitely recommend A Family to fans of weird comedy, art movies, and, very specifically, Harmony Korine. I actually really want Harmony Korine to see this, just to hear what he thinks. This film could take place within his extended odd universe, other than the fact that A Family is very distinctly Eastern European in origin, where Korine's are unabashedly American. Something I am confused about is that the crew does not have Eastern European names. Is it because it's a co-production with Australia? So that's why it's so strange, the Aussies are involved! Seriously, though. This worldly oddball movie is undoubtedly worth your time.
A Family screened at the 2021 Slamdance Film Festival.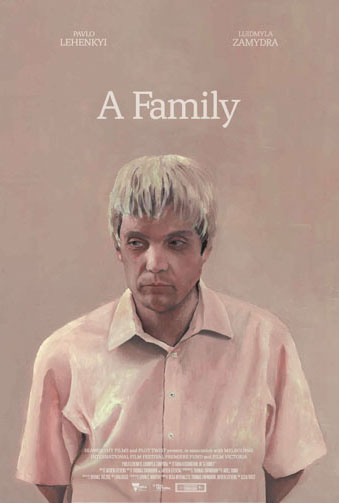 "…reminds me of early Harmony Korine, and you must know that is high praise..."