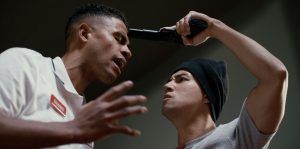 One look at Mario Van Peebles's filmography reveals a fascinating career that vacillates between film and T.V., big-budget and straight-to-VOD, starring and directing, excellent and atrocious. On one end, there are Heartbreak Ridge, New Jack City, Ali, Baadasssss! and multiple stints on quality shows like Damages, Bloodline and most recently, Empire and Power. On the other end, there's a plethora of crap like Jaws: The Revenge, Highlander: The Final Dimension, and the recent $40M disaster U.S.S. Indianapolis: Men of Courage. You never know what you're gonna get with Peebles, though chances are, it'll lean towards the latter category.
Take Nick Leisure's A Clear Shot, for example. An earnest attempt to recreate the "largest hostage siege negotiation ever attempted in the U.S.," the filmmaker's sophomore feature fails to generate any semblance of momentum or suspense. It's filled with laughable lines of dialogue and jarringly poor editing. Mario Van Peebles single-handedly imbues it with enough gravitas to make it somewhat watchable. Still, it begs the question: has he read the script, and if so, what was he thinking?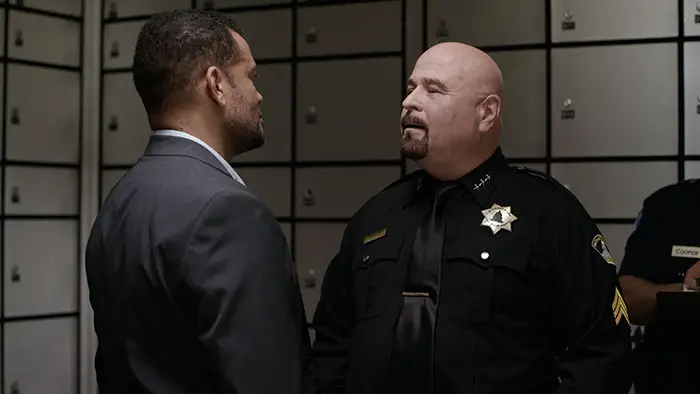 "…gunmen…take 40 people hostage…expert detective…Rick Gomez is on the case."
As depicted by Leisure in an attempt to infuse his films with relevant sociopolitical themes, Leisure Guys! (Good Guys in real life, but no one ever accused Nick Leisure of modesty or subtlety) was an electronics store populated by racist and ageist nincompoops. One day, as Hector (David Fernandez, Jr.) tries to shoplift some DVD players, a bunch of gunmen storm the place, led by the more-or-less stable Loi (Hao Do) and the highly impulsive Hong (Tony Dew). They take 40 people hostage (although we see maybe a dozen or so on-screen).
Luckily, gruff, expert detective/hostage negotiator extraordinaire Rick Gomez (Mario Van Peebles) is on the case. Together with the Rubik Cube-obsessed Kappy (Marshal Hilton) and Officer Advencula (Jessica Meza), they must fight corruption and bureaucracy to prevent S.W.A.T. from, well, swatting the place before they can conclude their highly intricate work.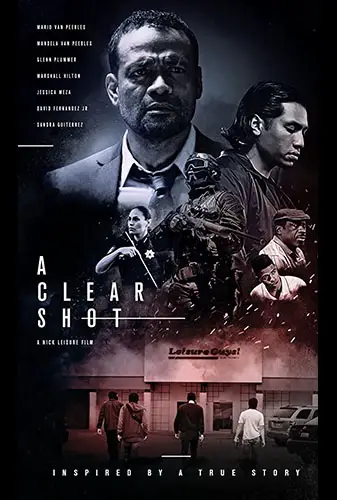 "…at least the filmmaker seems self-aware..."