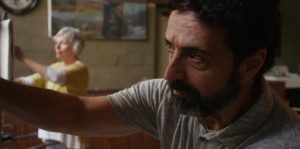 There are plenty of coming-of-age films that resonate with memories of entering adulthood. But what about the other end of the spectrum? Writer-director Dana H. Glazer's feature film, A Case of Blue, explores that moment when we exit the business of adulting and walk through the door of retirement.
The drama opens with our protagonist Richard (Stephen Schnetzer) attending his retirement party at work. Richard's wife, Ellie (Tracy Shayne), is there with his adult children and co-workers to wish him the best. The story hones in on a specific gift from Richard's children: a life-drawing class to reinvigorate his artistic skills by drawing nude models.
The class goes just fine until the youthful Amelia (Annapurna Sriram) shows up to model. Upon seeing her, Richard freezes and walks out. It takes a while, but we find out that Amelia is the granddaughter of a woman Richard loved long ago. Amelia is her spitting image and ironically has nude drawings of her when she also modeled for such a class.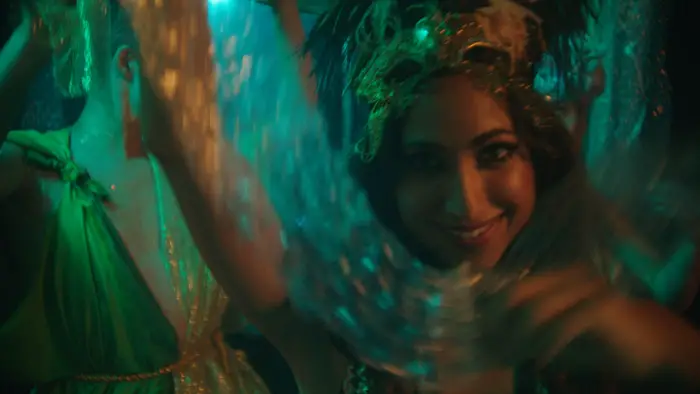 "It's little things about Amelia's free spirit that evokes the feelings of the love he once had."
Richard and Amelia strike up an unlikely friendship. As Richard learns more about what happened to his first love, the two become close friends. It's little things about Amelia's free spirit that evokes the feelings of the love he once had. Amelia then invites Richard to hang out with Amelia and her misfit friends at a masked dance party. A Case of Blue explores Richard's struggle as this May-December friendship progresses in Richard's mind to a May-December romance. Let's also not forget the complication of Ellie.
A Case of Blue exemplifies my frustration with Big Hollywood. Glazer's tale will never get greenlit because of the Big Studio belief that audiences won't find stories of older people and retirement interesting. In reality, the bigwigs simply doubt the ability of stories like these to make lots of money. Yet, the narrative works because it's authentic in pulling out all of Richard's emotions and feelings as he starts a new chapter. Thankfully, independent filmmakers are less reliant on Hollywood to tell their stories.
Impressive is the way Glazer deals with the inherent creepiness of the relationship without ever obsessing about it. Richard struggles to make sense of his relationship with Amelia. He fights to maintain the proper distance with her while also wanting to indulge his feelings. The screenplay wisely explores perceptions from both Richard and Amelia's peers. Finally, Richard's ultimate revelation/realization about the very deep rabbit hole in which he's fallen down resonates the most with us in this particular stage in life.
As Richard, Stephen Schnetzer gives a very earnest performance. The story is light drama, as both the actor and filmmaker lean on the side of authentic storytelling versus making this some salacious sex comedy. Because of this tender, caring approach to the material, a sweetness comes out of A Case of Blue. If anything, Glazer shows that relationships in every stage of life are as complicated as the emotions that drive them.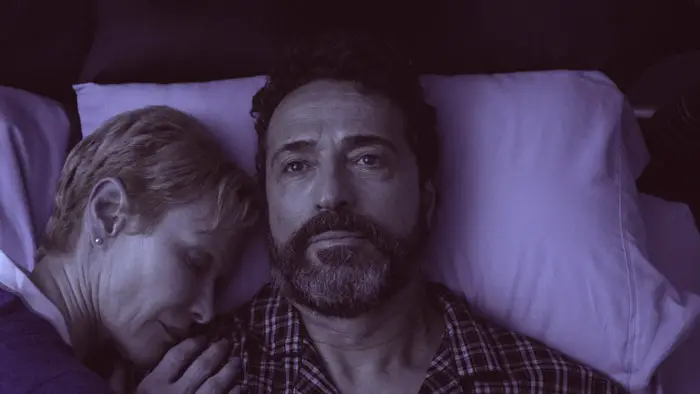 "…earnest...authentic..."