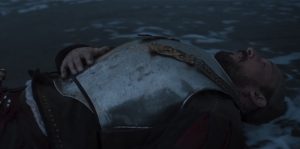 TRIBECA 2020 FILM FESTIVAL REVIEW! 499 begins with a Conquistador (Eduardo San Juan Breña) washing ashore. As he walks the coast, off in the distance, he notices an odd sight. The man sees an ATV driving across the sandy dunes. This is when he realizes that somehow he has arrived in Mexico on the 500th anniversary of the Spanish Conquest.
As the Conquistador takes in the new sights, he comes across people whose lives have been permanently marked and changed by violence. While going into details about each story told would rob the film of its impact, to understand what he's experiencing, here are two concise examples – he hears of a son, a police officer, killed in action, at 24. A man steals 100 kilos of cocaine and then tries to sell it back to the person they took it from.
Of important note, is that each one of the half a dozen stories highlighted here is real. The brave people baring their souls are Jorge Sánchez, Martha González, Sixto Cabrera, Migrante de Honduras, Anónimo, and Lorena Gutiérrez. Between each story, the Conquistador goes on a trek to the next city, trying to make it to the capital. These segments are punctuated with his voice-over and memories of the horrors he has wrought upon this beautiful land.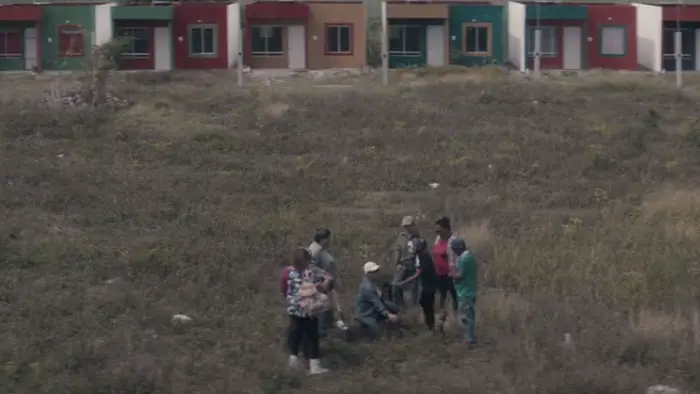 "…the Conquistador…comes across people whose lives have been permanently marked and changed by violence."
499 is very documentary-esque, though, with its magical realism framing device, I hesitate to call it one officially. But, no matter how one chooses to categorize the film, there is no doubt that director Rodrigo Reyes, working from a story concept he co-created with Lorena Padilla, has crafted a tender, heartbreaking look at Mexico, its history, and culture. The Conquistador never had to look his actions dead in the eye in his own time. Forcing him to do so now throws in sharp relief just how much the plundering of resources and decimating of cultures still affect Mexico.
That is not to say the film is downbeat or depressing. While the people do understandably get choked up at times when relaying the horrible ordeals they endured, Reyes infuses everything with an unyielding optimism. See, the man out of time witnesses the splendors of the landscape, experiences the culture, and finally begins to understand what this land has to offer, something he never saw before.
The most striking element of 499 is its cinematography. The sweeping vistas swallow Eduardo San Juan Breña's character, reinforcing that not even he, with all his (perceived) might, can stand against Mother Nature. The film is beautiful to behold, and its majestic images will linger in the minds of all who see it.
The same can be said of the immaculate sound design. Voices are layered upon each other as the Conquistador remembers the sins of his past, and it is haunting. As he continues on his journey, the music and ambient noise merge into one – the land and its culture further blending together. They are one and the same, and Reyes showcases that masterfully.
499 is a bold, unique film that finds hope after grief, and optimistically looks forward to the future, while still remembering the sins of its past. It is a spellbinding movie anchored by a reliable performance by Eduardo San Juan Breña, who achingly wears his heartbreak across his face. The future is not beholden to the past, but one should never forget history.
499 screened at the 2020 Tribeca Film Festival.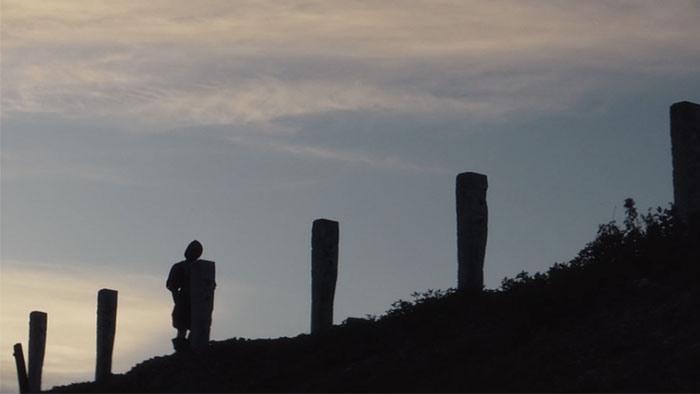 "…a tender, heartbreaking look at Mexico, its history, and culture."