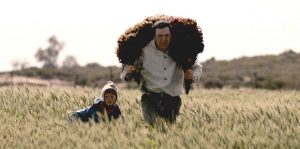 Mohamed (Mohamed Houcine Grayaâ) is a traditional father who believes his three sons, Malek (Malek Mechergui), Chaker (Chaker Mechergui), and Rayene (Rayene Mechergui), should follow in his stead and play by his rules. Malek, the eldest son, returns one day, after a lengthy absence, with his new wife, Reem (Jasmin Lazid). As the reason behind Malek's disappearance and return come to the surface, Mohamed and his wife, Salha (Salha Nasraoui), do not see eye to eye regarding their son's recent decisions. While the bonds between father and son and husband and wife are tested, Brotherhood focuses on the strength of brothers, whether they are blood or not.
Director Meryam Joobeur cast real-life brothers Malek, Chaker, and Rayene as siblings in her 2018 short film about family bonds. Choosing actual brothers to work together in the movie was a wonderful choice as they have a built-in, beautiful chemistry. Their ability to feel for one another is real, not acting. The love that they clearly have for one another, both on and off-screen, adds depth to an already powerful story.
Within Brotherhood, the word brotherhood was represented in more than just the three brother's bond. Mohamed references the Islamic State multiple times, referring to Malek's journey to Syria. The implication is that Malek formed bonds in Syria comparable to those with his brothers and that those bonds are disrespectful to his family. Yet, it is made clear by Malek that his love for his brothers could never be replaced and that his family is and always will be the most important thing in his world. The false accusations made by Mohamed solidify the relationship between brothers and justify the film's title.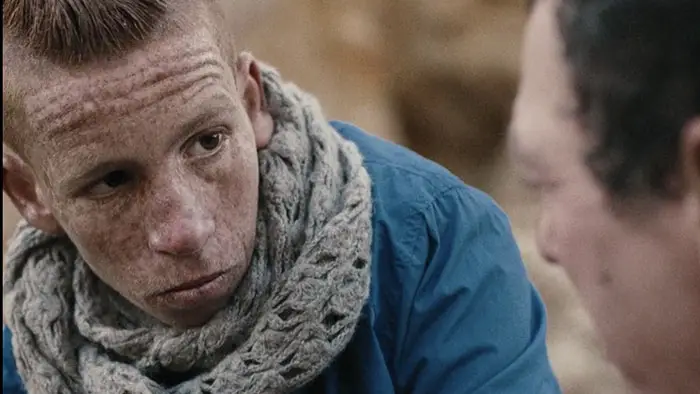 "Malek, the eldest son, returns one day, after a lengthy absence, with his new wife…"
As a whole, the acting was impeccable. Each of the brothers is down to Earth and exceptionally believable, as are Nasraoui and Lazid. Even with their outstanding performances, it is Grayaâ who shines the brightest. He's passionate, and his facial expressions are fierce. He creates a tension not only on screen but within the households of those watching the film. His intensity and honesty fill the screen, and every scene, with immeasurable ardor.
The visual beauty of Brotherhood allows audiences to see, with deeper meaning, how powerful the relationship is between family members, and how important it is to create and build bonds with those around us. There are obvious contrasts within the family, but it is the pristine beaches and trees that open the audiences' eyes to the difficulty of Mohamed and Malek's relationship—making it clear just how fractured it was. Viewers are always asked to appreciate what the director is throwing at them, sometimes without the means to do so. The film's visuals provide the means to do so and progressively became a more influential component of the story.
Joobeur was able to create depth and meaning within a short 25 minutes. While the story could have benefitted from a lengthier runtime, Joobeur was able to develop what many writers and directors are unable to in a feature-length film. She should be commended for her final product, as each moment of Brotherhood overflowed with guts and brilliance, all stemming from her.
Brotherhood was nominated for the Academy Award for Best Short Narrative.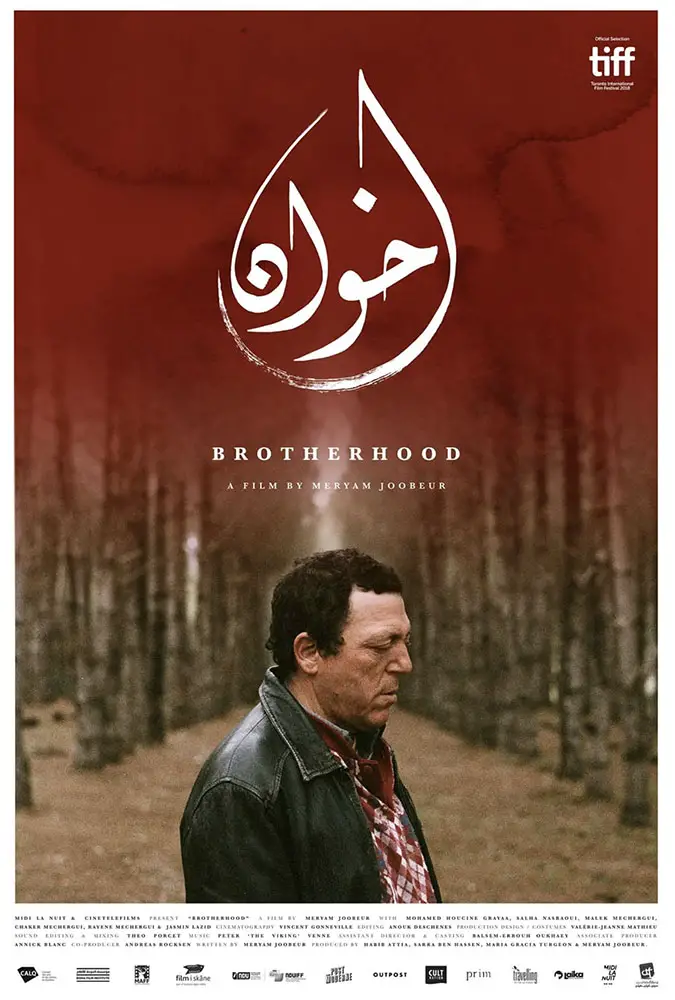 "…able to create depth and meaning within a short 25 minutes."