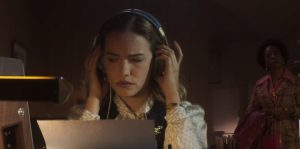 The characters at the motel include Jack (Richard Kind), the comically clueless motel manager. Barry (Sullivan Jones) is a vociferous hippie with a strong disdain for Nixon. Samuel (an engrossing and fluent Vondie Curtis-Hall) and Lena (an enjoyably frivolous Catherine Curtin) are an overly affectionate, spontaneous couple who met overseas. The supporting characters are written and portrayed to be unabashedly eccentric. In one memorable scene, Curtis-Hall is given a scathing monologue criticizing the press, and it is wonderfully unhinged and technically contained. The camera lingers and moves without losing sight of the actor as she fervently makes her case in the most deliberately non-linear, histrionic fashion.
The standout performances come from Fitzgerald and Magaro. Fitzgerald comfortably plays Connie with an infectious intensity and stubbornness heightened by a subtle shade of vulnerability. A consistently talented Magaro is amusingly flustered as a reporter overcome by paranoia. When these two are on-screen, it is next to impossible to look away.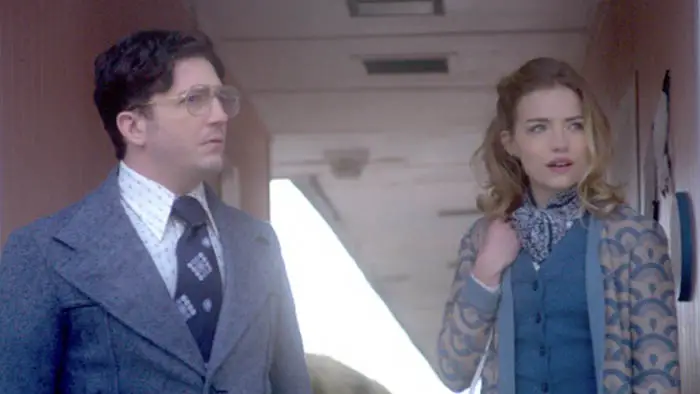 "…standout performances come from Fitzgerald and Magaro."
Elle Schneider's marvelous cinematography and Monica Dabrowski's 1970s period production design ensure 18 ½ has an authentic, albeit quirky appearance and tone. This is done without drawing fussy attention to itself. For example, in a scene where Connie gets honest with Paul in a motel walkway, the camera captures them from a distance until several zooms gradually close in on the subjects as she opens up emotionally. Additionally, there are pleasant wide shots that capture them through a window, helping to establish the setting and pull you in as an out-of-the-way observer. Still, Mirvish marginally struggles to evoke the anxiety and urgency of their predicament strongly. Fortunately, the actors sustain some of it with their tense body language.
Paul and Connie are put in awkward situations with characters who may not be who they say they are. But it is their partnership that is emphasized throughout the story. So much so that the director makes a weirdly timed decision in the final act that ultimately proves to fit with the tone and direction.
Mixing dark comedy and mild suspense, Dan Mirvish's 18 ½ is not the movie many would expect it to be. But the unpredictability of it all makes this madcap political fiction thoroughly diverting.
18 1/2 screened at the 2022 Mendocino Film Festival and the 2022 Cinequest Film Festival.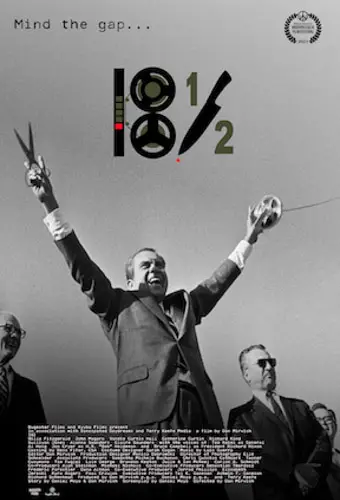 "…not the movie many would expect it to be."