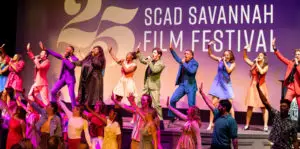 The nation's largest university-run film festival features an opening night with Nyad and a closing night with Origin
The Savannah College of Art and Design's 26th annual SCAD Savannah Film Festival (SAVFF) will return in person from October 21-28, 2023. The largest university-run film festival in the U.S., SAVFF's eight-day celebration of cinematic excellence honors professional and student filmmakers. It welcomes prominent industry luminaries, including award-winning directors, writers, and actors. For 2023, SAVFF honorees include Kevin Bacon, Ava DuVernay, Emerald Fennell, Sarah Greenwood, Todd Haynes, Kazu Hiro, Jack Huston, Cord Jefferson, Greta Lee, Jeff Nichols, Peter Sarsgaard, Cailee Spaeny, Katie Spencer, and George C. Wolfe. This distinguished list of honored guests features directors and artisans who presented some of the year's most buzzworthy films, which will also be screened at the Festival. In addition, Variety, in partnership with the SCAD Savannah Film Festival, honored Hoyte van Hoytema with the Variety Creative Impact Award in Cinematography Award. A screening of Oppenheimer on 35mm film will take place at 2 p.m. on Sunday, October 22, followed by a Q&A.
"We are honored to celebrate a distinguished group of talent from both in front of and behind the camera at this year's SCAD Savannah Film Festival," says SCAD Savannah Film Festival Executive Director Christina Routhier. "We look forward to welcoming these actors, directors, and artisans, highlighting their latest projects, and sharing their experiences with the SCAD students and our audiences."
The 26th annual festival will kick off Saturday, October 21, with the opening night screening of Nyad, directed by Elizabeth Chai Vasarhelyi and Jimmy Chin. A remarkable true story of tenacity, friendship, and the triumph of the human spirit, Nyad recounts a riveting chapter in the life of world-class athlete Diana Nyad. Three decades after giving up marathon swimming in exchange for a prominent career as a sports journalist, at the age of 60, Diana (four-time Academy Award nominee Annette Bening) becomes obsessed with completing an epic swim that always eluded her—the 110-mile trek from Cuba to Florida, often referred to as the Mount Everest of swims. Determined to become the first person to finish the swim without a shark cage, Diana goes on a thrilling, four-year journey with her best friend and coach Bonnie Stoll (two-time Academy Award winner Jodie Foster) and a dedicated sailing team.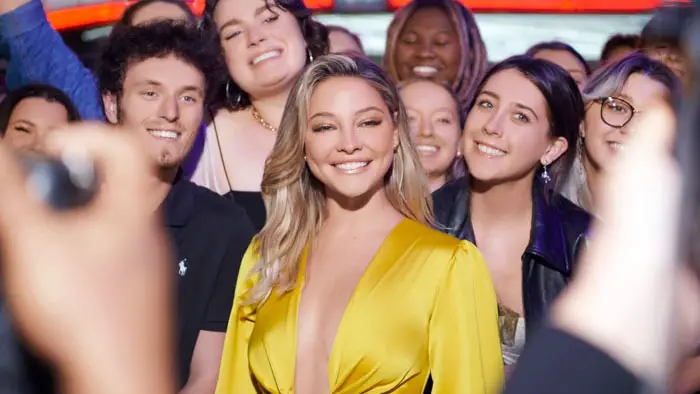 The inspirational film marks the narrative directorial debut of Academy Award-winning documentary filmmakers Elizabeth Chai Vasarhelyi and Jimmy Chin (Free Solo, The Rescue). Nyad is produced by Andrew Lazar, p.g.a. and Teddy Schwarzman, p.g.a., with a screenplay by Julia Cox adapted from the memoir Find a Way by Diana Nyad.
The Festival culminates Saturday, October 28, with the closing night screening of the critically acclaimed new film Origin, filmed partly in Savannah and written and directed by Academy Award nominee Ava DuVernay. Origin chronicles the tragedy and triumph of Pulitzer Prize-winning journalist Isabel Wilkerson as she investigates a global phenomenon of epic proportions. Portrayed by Academy Award nominee Aunjanue Ellis-Taylor (King Richard), Wilkerson experiences unfathomable personal loss and love as she crosses continents and cultures to craft one of the defining American books of our time. Inspired by The New York Times bestseller Caste: The Origins of Our Discontents, Origin explores the mystery of history, the wonders of romance, and a fight for the future of us all. Origin will be released in theaters nationwide later this year by NEON.
A key stop on the Academy Awards festival circuit, SAVFF will screen 165 films, including 49 narrative feature films, 17 documentary feature films, and 100 shorts, with 11 world premieres and four U.S. premieres. SAVFF has screened more than 180 Academy Award-nominated films and has honored more than 100 legendary actors, directors, producers, writers, and filmmakers from around the world. Students from an array of the university's top-ranked programs, including acting, animation, film and television, sound design, animation, themed entertainment design, dramatic writing, and more, will have the opportunity to engage and interact with these creative leaders throughout the festival providing insight that prepares them for future creative careers in the entertainment industry.