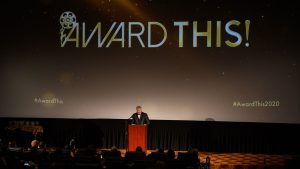 Film Threat's Award This! is an event with a clear mission — to champion independent films in a variety of categories in order to bring greater awareness to the growing number of exceptional independent films available on numerous platforms including VOD and streaming services. Recognizing these films during the height of award season with a ceremony hosted by actors, comedians and critics, and right afterwards to celebrate with a huge party. 
Award This! nominees were selected from the nearly 2,000 indie films reviewed on Film Threat in 2020. Award This! returning for its third year will take place at a drive-in in conjunction with the Frida Cinema at the Mess Hall in Tustin, CA on Saturday, April 10th (limited tickets available at AwardThis.com), and a virtual event for global audiences everywhere can be seen on Sunday, April 18th and it's free to register for the virtual event here. 
"Award This! nominees were selected from the nearly 2,000 indie films reviewed on Film Threat in 2020…."
This years' vastly differing nominees have climbed mountains, uncovered global conspiracies, time-shared babies, taken Instagram followings to new heights, searched for love & liberty, and have found themselves in nature and prison in the utterly unique Award This!  bold and diverse categories including Indie Sci-Fi, Indie Horror, Indie Comedy, Indie LGBTQ+ Themed Film, Indie Action/Thriller, WTF Indie, Indie Romantic Comedy, Music Documentary, Sports Documentary, Pop Culture Documentary, Socially-Relevant Documentary, Best Film Made During the 2020 Lockdown/Quarantine, Best Director, Best Directress, Indie Made for Less Than the Contents of an Oscar Gift Bag (Under $100K), and Indie Movie of the Year. 
"We're ecstatic having discovered so many incredibly innovative indie films this year. With most Hollywood blockbusters on hold, there's an opportunity for smaller indie films to rise to the surface and shine, this truly is a new Golden age for independents. The sheer volume of fascinating films we screened tells us independent film is thriving and we couldn't be happier," said Chris Gore.
The nominating board of Award This! is comprised of the staff of Film Threat's editors and critics which number 30+ worldwide along with an advisory board of media figures and independent film luminaries. The Award This! 2021 Nominees include…
Award This! Short Film
Award This! Sports Documentary
Nail in the Coffin: The Fall & Rise of Vampiro
Pretending I'm a Superman: The Tony Hawk Video Game Story
Stuntwomen: The Untold Hollywood Story
Unraveling Athena: The Champions of Women's Tennis
Award This! Socially Relevant Documentary
Inmate #1: The Rise of Danny Trejo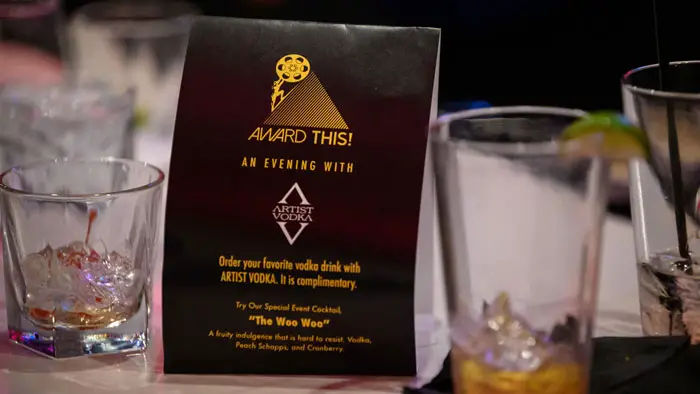 Award This! Pop Culture Documentary
J.R. 'Bob' Dobbs and the Church of the 'SubGenius'
The Orange Years: The Nickelodeon Story