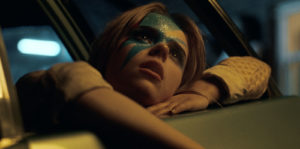 Palm Springs International ShortFest, the annual showcase of short films from around the world, will return to the Camelot Theatres (Palm Springs Cultural Center) for its 29th edition from June 20-26. The festival will present 299 films in 50 curated programs, featuring 53 World Premieres, 10 International Premieres, 33 North American Premieres, and 18 U.S. Premieres. The winners will be screened again on closing night on June 26th. A virtual Best of the Festival will also be available online from July 7-13, offering a selection of the juried award winners at a packaged price. The festival received more than 6,000 submissions from 129 countries.
The complete line-up and schedule will be available on June 1st at www.psfilmfest.org, and a list of films are included at the end of the release.
"We are so thrilled to be bringing such incredible talent to Palm Springs to celebrate film and the craft of short filmmaking," said Artistic Director Lili Rodriguez. "We are honored to be sharing their work with our loyal Palm Spring audience and the world. We are looking forward to helping create the kind of experience only a film festival can provide."
"With such a large, high-quality submission pool, the programming team had to make some difficult decisions, but we think these films represent the vibrancy and immense creativity in short films from around the world," said ShortFest Director of Programming Sudeep Sharma. "We can't wait to host the films and filmmakers at Palm Springs and are honored to be part of their journey."
Short films featuring celebrated film and TV actors include Ana Fabrega in Gold and Mud; Bobby Lee and Matt Jones in Death & Ramen; Catherine Curtin in Galapagos; Dana Delany and Dylan Baker in Troy; Edward Norton and John Turturro in High Noon on the Waterfront; Greta Lee in The Breakthrough; Hugo Weaving in Teacups; Jamie-Lynn Sigler in I'm On Fire; Judith Light as a producer on Aikāne; Ken Marino and Kate Flannery in Help Me Understand produced by Paul Feig; Margaret Cho in Gianna; Lio Mehiel in Smoking Kills; Michael Ironside in The Family Circus; Princess Nokia in Daughter of the Sea; Rachel Bloom and Pam Murphy in Heritage Day; Shannon Dang in Fanatic directed by Taran Killam; Tom Holland in Last Call; Wendi McLendon-Covey in Beautiful, FL; Wes Studi in The Roof; and Whoopi Goldberg in Three Trees.
Each year ShortFest reflects the evolving film industry and the world at large. As reported by the filmmakers themselves, 125 out of 299 films (nearly 42%) feature women Directors, and 139 films (47%) have filmmakers who identify as non-white. Further to its mandate to showcase film excellence worldwide, this year's slate includes more than half of the lineup from foreign countries  – Canada (26), China (7), France (30), India (7), and the United Kingdom (20) – along with films from Afghanistan, Argentina, Australia, Austria, Belgium, Brazil, Chile, Colombia, Croatia, the Democratic Republic of Congo, Denmark, Ecuador, Estonia, Finland, Georgia, Germany, Greece, Greenland, Hungary, Iceland, Indonesia, Iran, Ireland, Israel, Japan, Jordan, Laos, Latvia, Lebanon, Lithuania, Malaysia, Mexico, Mongolia, Morocco, Netherlands, Nigeria, Norway, Palestine, Peru, Poland, Portugal, Qatar, Saudi Arabia, Scotland, Serbia, Singapore, South Africa, South Korea, Spain, Sweden, Switzerland, Syria, Turkey, Ukraine, Uruguay, and Vietnam.
Palm Springs International ShortFest is a bellwether for awards recognition, over the course of 29 years, the festival has presented over 100 films that have gone on to receive Academy Award® nominations.  Juried award winners will be announced on Sunday, June 25, from the official selection, presenting them with awards and cash prizes worth $25,000, including five Academy Award® qualifying awards. Best of the Fest shorts will screen on the final day, Monday, June 26. This year's categories, which will have their own group of jury members, include:
Oscar® Qualifying Awards: Best of the Festival Award, Best Animated Short, Best Documentary Short, Best Live-Action Short Over 15 Minutes, and Best Live-Action Short 15 Minutes and Under
Student Short Awards: Best Student Animated Short, Best Student Documentary Short, Best Student International Short, Best Student U.S. Short
Special Jury Awards: Best International Short, Best U.S. Short, Best Comedy Short, Best LGBTQ+ Short, Best Midnight Short, Local Jury Award, Young Cineastes Award, Kids' Choice Award, MOZAIK Bridging the Borders Award
The ShortFest Forum will also take place from June 23-25, with in-person panels, roundtables, and interactive events featuring industry representatives, filmmakers, and additional guests. ShortFest Jury members Forum programs and participants will be announced on June 5.  Visit www.psfilmfest.org.
The 2023 Palm Springs ShortFest will screen the following films:
Animation
Aikāne (USA), Directed by Daniel Sousa, Dean Hamer & Joe Wilson

Ashkasha (Spain/Argentina), Directed by Lara Maltz

Boat People (Canada), Directed by Thao Lam & Kjell Boersma
Canary (Canada), Directed by Pierre-Hugues Dallaire & Benoit Therriault

ChaCha (China/France), Directed by Chenghua Yang & Shang Zhang

Christopher at Sea (France/USA/United Kingdom), Directed by Tom CJ Brown

'Delta Airline Saftey Video (USA/France), Directed by Jordan Michael Blake

Discussion animée entre entendeurs de voix (France), directed by Tristan Thil
Eeva (Croatia/Estonia), Directed by Lucija Mrzljak & Morten Tšinakov

Epicenter (South Korea), Directed by HAHM Hee-yoon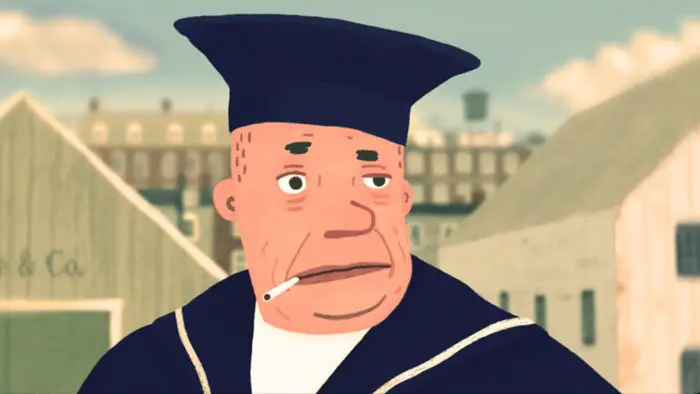 The Flying Sailor (Canada), Directed by Wendy Tilby & Amanda Forbis

fur (USA), Directed by Zhen Li

​​Ice Merchants (Portugal/France/United Kingdom), Directed by João Gonzalez
La Pursé (Brazil), Directed by Gabriel Nóbrega & Lucas René

Luce and the Rock (Belgium/France/Netherlands), Directed by Britt Raes

Make or Break (Germany), Directed by Mike Plitt & Falk Schuster

Menagerie (USA), Directed by Jack Gray

Misaligned (Poland/Latvia), Directed by Marta Magnuska
Movement (Switzerland), Directed by Valentine Moser

Mushka (USA), Directed by Andreas Deja

Pipes (Switzerland), Directed by Jessica Meier, Kilian Feusi & Sujanth Ravichandran

Pond (Switzerland), Directed by Lena von Döhren & Eva Rust

The Rainbow Dung Beetle (USA), Directed by Ellen Mowat & Cole Dupzyk
Red Rabbit (Ireland), Directed by Rory Kerr

The Sea on the Day When the Magic Returns (South Korea), Directed by Hang Luong Jiwon

Shadow of the Butterflies (France/Portugal/Qatar), Directed by Sofia El Khyari

Slow Light (Poland/Portugal), Directed by Katarzyna Kijek & Przemysław Adamski

The Social Chameleon (USA/India/United Kingdom/Hungary), Directed by Alex Ross
Spring Roll Dream (United Kingdom), Directed by Mai Vu

Sprout (USA), Directed by Zora Kovac

Stranding (USA), Directed by Ben Kadie

Sub Terra (Canada), Directed by Jeffrey Zablotny

Swing to the Moon (France), Directed by Marie Bordessoule, Adriana Bouissie, Nadine De Boer, Elisa Drique, Chloé Lauzu, Vincent Levrero & Solenne Moreau
Teacups (Australia/Ireland), Directed by Alec Green & Finbar Watson

Things that Disappear (South Korea), Directed by Kim Changsoo

Think Something Nice (Switzerland), Directed by Claudius Gentinetta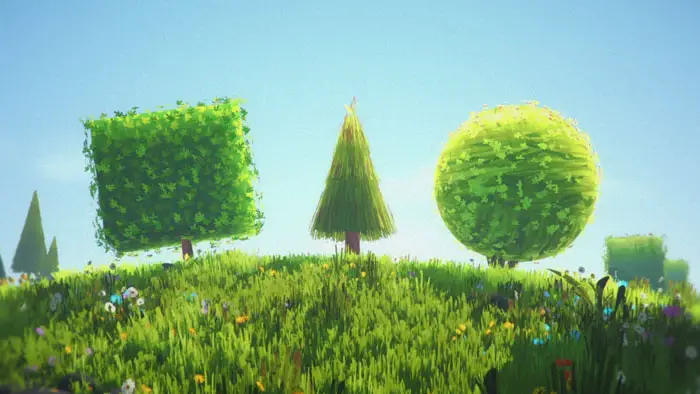 Three Trees (Canada), Directed by M.R. Horhager & Aaron Hong

Tomato Kitchen (China/USA), Directed by Junyi Xiao
Way Better (Lithuania), Directed by Skirmanta Jakaitė

Well Wishes My Love, Your Love (Sweden/Malaysia), Directed by Gabriel Gabriel Garble

Zeb's Spider (Canada), Directed by Alicia Eisen & Sophie Jarvis
Documentary
45th Parallel (United Kingdom), Directed by Lawrence Abu Hamdan

Alpha Kings (USA), Directed by Enrique Pedraza Botero & Faye Tsakas

Amara and Ry'Shauna (USA), Directed by Kate Cohen & A.D. Freese

Away (Hungary/Belgium/Portugal), Directed by Ruslan Fedotov

Birdsong (United Kingdom/Laos), Directed by Omi Zola Gupta & Sparsh Ahuja
Black Strings (USA), Directed by Marquise Mays

Border Conversations (Germany), Directed by Jonathan Brunner

Breaking Silence (USA), Directed by Amy Bench & Annie Silverstein

Call Me Mommy (Ireland), Directed by Tara Isidora O'Callaghan

CANS Can't Stand (USA), Directed by Matt Nadel & Megan Plotka
Chicken Stories (USA), Directed by Jonathan Pickett

Clean (Scotland/United Kingdom), Directed by Miranda Stern

Daron, Daron Colbert (USA), Directed by Kevin Steen

Dicks That I Like (Germany), Directed by Johanna Gustin

Echo (USA), Directed by Benjamin Wolin & Michael Minahan
Eco-Hack! (USA), Directed by Josh Izenberg & Brett Marty

Fata Morgana (Germany/Syria), Directed by Daood Alabdulaa

Heart of an Astronaut (Sweden), Directed by Jennifer Rainsford
High Noon on the Waterfront (USA), Directed by Billy Shebar & David Roberts

How We Get Free (USA), Directed by Geeta Gandbhir & Samantha Knowles
I Never Had Dreams of My Son (Ukraine/USA), Directed by Jason Blevins

Kaamoksen Valossa (Finland), Directed by Niko Väistö

Little to Big (Sweden), Directed by Ellinor Hallin & Ellen Fiske

Liturgy of Anti-Tank Obstacles (USA/Ukraine), Directed by Dmytro Sukholytkyy-Sobchuk

Nǎi Nai & Wài Pó (Grandma & Grandma) (USA), Directed by Sean Wang
Oasis (Canada), Directed by Justine Martin

Parker (USA), Directed by Sharon Liese & Catherine Hoffman

Powernapper's Paradise (Sweden), Directed by Samir Arabzadeh

Ptitsa (Poland/Ukraine), Directed by Alina Maksimenko

Puffling (United Kingdom/Iceland), Directed by Jessica Bishopp
Sanctuary (USA), Directed by John Haley & Julia Szromba

Shirampari: Legacies of the River (Peru/Spain/USA), Directed by Lucia Florez

Still Waters (USA), Directed by Aurora Brachman

Under G-d (USA), Directed by Paula Eiselt

ur heinous habit (USA), Directed by Eugene Kolb
Waking Up in Silence (Germany/Ukraine), Directed by Mila Zhluktenko & Daniel Asadi Faezi

Will You Look At Me (China), Directed by Shuli Huang
Live Action
100% USDA Certified Organic Homemade Tofu (USA), Directed by Gbenga Komolafe
48 Hours (Iran), Directed by Azadeh Moussavi

9-5 (Serbia), Directed by Maša Šarović

Aban (Iran/France), Directed by Abbas Taheri & Mahdieh Toosi

About Me (Netherlands), Directed by Ali Asgari

Accidentally Intentional (Indonesia), Directed by Kevin Rahardjo
Agustina (Mexico), Directed by Luciana Herrera Caso

AirHostess-737 (Greece), Directed by Thanasis Neofotistos

All Choked Up (USA), Directed by Allison Volk

All I Know (Nigeria/USA), Directed by Obinna Onyeri

All-inclusive (Colombia/France), Directed by Duván Duque Vargas
Almost Fall (France), Directed by Margot Pouppeville

Animal Transport (Argentina), Directed by Iván Bustinduy

Anthony's (USA), Directed by Sabrina Greco

Aphonia (Poland), Directed by Marta Z. Nowak

Arava (Israel), Directed by Sarah Meital Benjamin
Arnasa (Spain), Directed by Raúl Barreras

The Arrival of Aliens (China), Directed by Tian Guan & Junjie Lam

Astonishing Little Feet (USA), Directed by Maegan Houang

At Dusk (Canada), Directed by Miryam Charles

August Visitor (USA), Directed by Ifeyinwa Arinze
An Avocado Pit (Portugal), Directed by Ary Zara

À La Vie á L'amore (Canada), Directed by Emilie Mannering

Baba (Canada), Directed by Anya Chirkova & Meran Ismailsoy

The Beads (Brazil), Directed by Rafaela Camelo & Emanuel Lavor
Beautiful, FL (USA), Directed by Gabriela Ortega
A Beautiful Wildflower Meadow (Poland), Directed by Emi Buchwald

Before Madrid (Uruguay), Directed by Nicolás Botana & Ilén Juambeltz

Bergie (South Africa), Directed by Dian Weys

Best Friends On A Summer Hike (USA), Directed by ​​Mario Furloni

Between Her (Israel), Directed by Bar Cohen
Big Bang (Brazil/France), Directed by Carlos Segundo

Bizarro World (USA), Directed by Jonathan Salmon & Abdi Ibrahim

Black the Sea (Colombia), Directed by Juan David Mejía Vásquez

Blond Night (Canada), Directed by Gabrielle Demers

Blue Veil (USA), Directed by Shireen Alihaji
The Breakthrough (USA), Directed by Daniel Sinclair

Bulldozer (Denmark), Directed by Mads Koudal

Burial of Life as a Young Girl (France), Directed by Maïté Sonnet

Calcutta 8:40 am (France/India), Directed by Adriano Valerio

Call Me Mommy (USA), Directed by Haley Alea Erickson & Taylor Washington
Chomp It! (Singapore), Directed by Mark Chua & Lam Li Shuen

Claudio's Song (United Kingdom/Ukraine), Directed by Andreas Nilsson

Closing Dynasty (USA), Directed by Lloyd Lee Choi

Colors of the Jungle (Peru/USA/Ecuador), Directed by Julio César Padilla

Confessions (USA), Directed by Stephanie Kaznocha
Coral (USA/Poland/France), Directed by Sonia Oleniak

Crarylake Boats and Floats (USA), Directed by Spencer Thielmann & Emily Berge

Creamy (Hungary), Directed by Bálint Dániel Sós

Cry It Out (USA), Directed by Musa Syeed & Kamau Bilal

D.O.D. (USA), Directed by Paul Davis
Daughter of the Sea (USA/Puerto Rico), Directed by Alexis C. Garcia

David Se Va (USA/Mexico), Directed by Joel Villegas Saldaña

A Day In February (United Kingdom), Directed by Klaas Diersmann

Dead Enders (USA), Directed by Fidel Ruiz-Healy & Tyler Walker

A Dead Marriage (Poland), Directed by ​​Michał Toczek
Death & Ramen (USA/Hong Kong), Directed by Tiger Ji

Death Snot (USA), Directed by Charlie Schwan

Death to the Bikini! (Canada), Directed by Justine Gauthier

Diaspora (Canada), Directed by Tyler Mckenzie Evans

Donkey (USA), Directed by Matt Kazman
Drifting (Switzerland), Directed by Marion Reymond

Dún Laoghaire (USA/Ireland), Directed by William Lancaster

Ecstatic Thing (France), Directed by Benjamin Nuel

Endless Sea (USA), Directed by Sam Shainberg

Euridice, Euridice (Switzerland/France), Directed by Lora Mure-Ravaud
The Fading (Canada), Directed by Rafaël Beauchamp
The Family Circus (USA), Directed by Andrew Fitzgerald
Fanatic (USA), Directed by Taran Killam

File (Iran), Directed by Sonia K. Hadad

First Chair (USA), Directed by Ethan Montgomery & Luke Montgomery
Flail (USA), Directed by Ben Gauthier

For Those Who Don't Know How (USA), Directed by Brian Chamberlayne

Four Nights and a Fire (USA), Directed by Alex Nystrom
Galapagos (USA), Directed by Kyle Sims

Gertrude and Yvan Party Hard (France), Directed by Louise Groult
Gianna (USA), Directed by Kait Schuster

The Glasses (USA), Directed by Sarah Smith & Frances Chewning

Gold and Mud (USA), Directed by Conor Dooley

Good Girls Club: A Virginity Odyssey (Greece), Directed by Dimitris Tsakaleas & Lida Vartzioti

Goose Egg (USA), Directed by Madeline Leshner & Zach Stone
Green Space (United Kingdom), Directed by Jamie Fraser

Grown (USA), Directed by Jamila Meloche

Guilty Pleasures (USA), Directed by George Oliver

Halmoni's Pot (Grandma's Pot) (USA), Directed by A. Lauren Lee

Happy Rakhi (USA), Directed by Ragini Bhasin
Help Me Understand (USA), Directed by Aemilia Scott
Heritage Day (USA), Directed by Lara Everly

Hills and Mountains (Afghanistan/Canada), Directed by Salar Pashtoonyar

Home (India), Directed by Aditi Sharma

Honolulu (USA), Directed by Maya Tanaka
Hot Rod (France), Directed by Juliette Gilot

Idiot Fish (France), Directed by Hakim Mao

I Have No Legs, and I Must Run (China), Directed by Yue Li

I Have No Tears, and I Must Cry (USA), Directed by Luis Fernando Puente

I'm Here (South Korea), Directed by Jeong Eun-uk
Immaculate (United Kingdom), Directed by Villo Krisztics

I'm On Fire (USA/Australia), Directed by Michael Spiccia

Incognito (India), Directed by Ravi Muppa

Infantry (Brazil), Directed by Laís Santos Araújo

Insta Gay (Canada), Directed by Simon Paluck
In The Garden of Tulips (USA), Directed by Julia Elihu

Invasive Species (USA), Directed by Annie Ning

I Probably Shouldn't Be Telling You This (USA), Directed by Emma Weinswig

I See Them Bloom (Germany), Directed by Nikita Gibalenko

It Happened One Night at Melody Lanes (USA/Canada), Directed by Alex Fofonoff
It's A Date (Ukraine/United Kingdom), Directed by Nadia Parfan

It Turns Blue (Iran/Greece), Directed by Shadi Karamroudi

Ivalu (Greenland/Denmark), Directed by Anders Walter & Pipaluk K Jørgensen

Jammed (Netherlands), Directed by Isis Mihrimah Cabolet

Junglefowl (Canada/India), Directed by Kalainithan Kalaichelvan
The Key (Belgium/Palestine/Qatar/France), Directed by Rakan Mayasi

The Kidnapping of the Bride (Germany), Directed by Sophia Mocorrea

Killing Bagheera (Germany/Syria), Directed by Muschirf Shekh Zeyn

Klette (Belgium), Directed by Michael Abay

Last Call (United Kingdom), Directed by Harry Holland
The Launch (USA), Directed by KK Apple

Lay Me by the Shore (Canada), Directed by David Findlay

Leonetty (USA), Directed by Logan Jackson

Lot's Wife (Israel), Directed by Ori Birger

Matapang (France/Belgium), Directed by Léa-Jade Horlier
Meantime (France), Directed by Guillaume Scaillet

Me & Aydarous (Saudi Arabia/USA), Directed by Sara Balghonaim

The Melting Creatures (Chile/France), Directed by Diego Céspedes

Merv (USA), Directed by Sam Roebling

Mirage (Iran), Directed by Atefeh Salehi
More Than Friends (Israel), Directed by Omri Laron

Mouthpiece (USA), Directed by Graham Goldstein

Mucho, Mucho Amor (USA), Directed by Mariano Dongo

Mulika (Democratic Republic of the Congo), Directed by Maisha Maene

Municipal Relaxation Module (Canada), Directed by Matthew Rankin
Mysore Magic (USA), Directed by Abijeet Achar

Mystic Tiger (Spain), Directed by Marc Martínez Jordán

Nanitic (Canada), Directed by Carol Nguyen

The Newt Congress (Switzerland/Germany), Directed by Matthias Sahli & Immanuel Esser

Nian (USA), Directed by Michelle Krusiec
No Bedroom (Canada), Directed by Ryan Leedu

Nocturnal Burger (USA/India), Directed by Reema Maya

Noodles Forever (USA), Directed by McKinley Carlin

Nude (Canada), Directed by Olivier Labonté LeMoyne

The Old Young Crow (Japan/USA), Directed by Liam LoPinto
On My Father's Grave (France/Morocco), Directed by Jawahine Zentary

On Purpose (Lithuania), Directed by Adas Burkšaitis

Our Males and Females (Jordan), Directed by Ahmad Alyaseer

Out of Water (USA), Directed by Madi Stine

The Pass (USA), Directed by Pepi Ginsberg
Pennies from Heaven (USA), Directed by Sandy Honig

The Phone Booth (Germany), Directed by Lukas März & Kilian Bohnensack

Piece by Piece (Austria), Directed by Reza Rasouli

Please Hold the Line (Malaysia), Directed by Tan Ce Ding

Poolside Inn (USA), Directed by Remington Butler
Porter (Norway), Directed by Lisa Enes

Power Signal (USA), Directed by Oscar Boyson

Presto (Iran), Directed by Keyvan Ahmadi

Prom Car '91 (USA), Directed by Brian Otting

Pruning (USA), Directed by Lola Blanc
Queen of Pain (France), Directed by Cyril Carbonne

Rabobesto – Or How I Saved a Monster (Finland), Directed by Mari Mantela

Re-record (Ukraine), Directed by Kyrylo Zemlyanyi

Rest Stop (USA), Directed by Crystal Kayiza

Ricky (USA), Directed by Rashad Frett
Romance Package For Two (USA), Directed by Carlen May-Mann

The Roof (USA), Directed by Alexander Bocchieri

Room For One More (Australia), Directed by Jesse Vogelaar

Science Around Us (Netherlands/Indonesia), Directed by Arif Abdillah

SCRED TBM (France), Directed by Kevin Le Dortz
Sèt Lam (France), Directed by Vincent Fontano

She Always Wins (United Kingdom/USA), Directed by Hazel McKibbin

Shoes Off (USA), Directed by Joel Jay Blacker

Sibling (Belgium), Directed by Laura Van Passel

Side Hustle (USA), Directed by Abby Harri
The Silent Whistle (China), Directed by Yingtong Li

Simo (Canada), Directed by Aziz Zoromba

Simone (USA), Directed by Aisha Amin

The Singles Retreat (USA), Directed by Jo Firestone

Sisters of the Rotation (Lebanon), Directed by Michel Zarazir & Gaby Zarazir
Smoking Kills (USA), Directed by Dulcinee DeGuere

Snail (Iran), Directed by Aminreza Alimohammadi

Snow in September (Mongolia), Directed by Lkhagvadulam Purev-Ochir

Snow White (Croatia), Directed by Lana Barić

Soleil de nuit (Canada), Directed by Fernando Lopez Escriva & Maria Camila Arias
Soon-to-Be a Zombie (Japan), Directed by Yuki Saito

Sorry I Am Late I Was Masturbating (Germany), Directed by Alena Shevchenko

So They Say (Chile/USA), Directed by Natalia Luque

(spin) (United Kingdom), Directed by Precious Wura Alabi

Split Ends (Iran), Directed by Alireza Kazemipour
Step Into The Mattress (USA), Directed by Erin Vassilopoulos

The Story of This Life (China/USA), Directed by Alex Jiang

SULAM (Ladder) (USA), Directed by Noam Argov

The Summer I Got Tough (USA), Directed by Victoria Shan Wang

Sunless (USA), Directed by Boris Vesselinov
Supermarket Affairs (Vietnam/USA), Directed by Hang Luong Nguyen

Surprise (Sweden), Directed by Laerke Herthoni

The Swimmer (Denmark), Directed by Máté Boegi

Take Me Home (USA), Directed by Liz Sargent

Tall Dark and Handsome (United Kingdom), Directed by Sam Baron
Things Unheard Of (Turkey), Directed by Ramazan Kilic

Thirstygirl (USA), Directed by Alexandra Qin

Ticks (USA), Directed by Sam Max

Tremor (Germany), Directed by Rudolf Fitzgerald Leonard
Troy (USA), Directed by Mike Donahue
Tskaltubo (Canada/Georgia), Directed by Toby Andris

Underdog (France), Directed by David Arslanian

Untitled Floating Mom Short (USA), Directed by Aidan Guynes

Untitled Movie (USA), Directed by Annie Brennen

The Vacation (USA), Directed by Jarreau Carrillo
Vernissage (Sweden), Directed by Arvin Kananian

VHS Tape Replaced (Saudi Arabia), Directed by Maha Al-Saati

Vibrator Girl (USA), Directed by Kara Strait

Wading (USA), Directed by Nada Bedair

Walk of Shame (USA), Directed by Dane Ray
Walk Out Nice and Smooth (USA), Directed by Kerry O'Neill

Wank (United Kingdom), Directed by Yasmin Afifi

Weapons and Their Names (USA), Directed by Melina Valdez

We Were Meant To (USA), Directed by Tari Wariebi

When You Left Me on That Boulevard (USA), Directed by Kayla Abuda Galang
White Ant (United Kingdom/India), Directed by Shalini Adnani

Women Visiting a City (Spain/France), Directed by Enrique Buleo

Yellow (United Kingdom/Afghanistan), Directed by Elham Ehsas

Yokelan, 66 (USA), Directed by Tang Yi

You Know Where To Find Me (USA), Directed by Sam Davis
Header Image: I'm on Fire