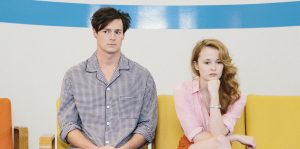 Love Is Blind follows a young lady who can't see her mother or the suicidal man that her psychiatrist assigned to her due to her previous traumatic experiences. The film stars newcomer and lead Shannon Tarbet as Bess, Matthew Broderick as the father, Chloë Sevigny as the mother, Aidan Turner as Russell, and Benjamin Walker as Farmer.
In the interview with director Monty Whitebloom, he explained what precisely selective perception is, the deeper meaning of the story, and how traumatic experiences shape our vision. The questions and answers are below:
What made you want to make a movie about selective perception about a girl that can't see her mother or this suicidal man?
Whitebloom: What I felt was the central idea of the whole film was really identity. It's an important subject matter. The whole idea of who somebody is and what you think you are or what you think you see around you—is that really real, is that fake, or is there truth to that. The story of Bess with this metaphor of selective blindness is really an interesting concept about not being able to see or not wanting to see what's right in front of you—whether that be good, bad, or indifferent. That is a really interesting jumping-off point to explore the ideas of love, the ideas of companionship, connection, how you meet people and have a better life.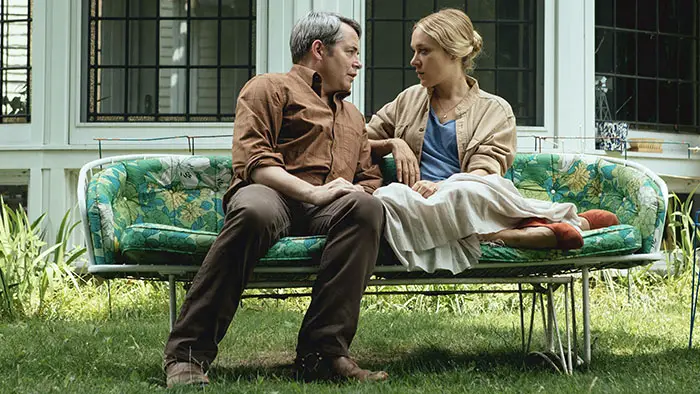 "…what you think you are or what you think you see around you—is that really real, is that fake, or is there truth to that."
What have you learned about selective perception in making this film? Did you have to do some research? Is this real? How does this happen?
The selective perception within the film isn't actually a real condition, but there are various forms of blindness where you get face blindness. The most obvious cases, can't recognize their name or don't know who they are. This is called face blindness, so face recognition is a real condition, even though we've met people, we can't remember who they are. I did quite a lot of research into that. The whole idea of sight of how and what one sees is really interesting thing. Obviously, sight and the idea of seeing is believing, in what you see and how important it was. I was always fascinated by that subject matter. I could relate to that experience, not quite selective; but it's certainly the idea of how important sight is and when you can't see something. Obviously, Bess is dealing with a mental condition more than a physical one.