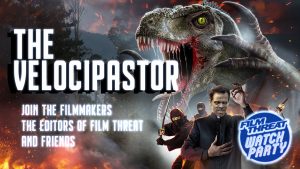 Join the cast and filmmakers behind The Velocipastor, one of the best indie sci-fi films of last year and a nominee for WTF Movie at Award This! What is the story behind The Velocipastor, see if this description grabs you: "After losing his parents, a priest travels to China, where he inherits a mysterious ability that allows him to turn into a dinosaur. Although he is horrified by the new power, a hooker convinces him to use it to fight crime." What happens will shock you!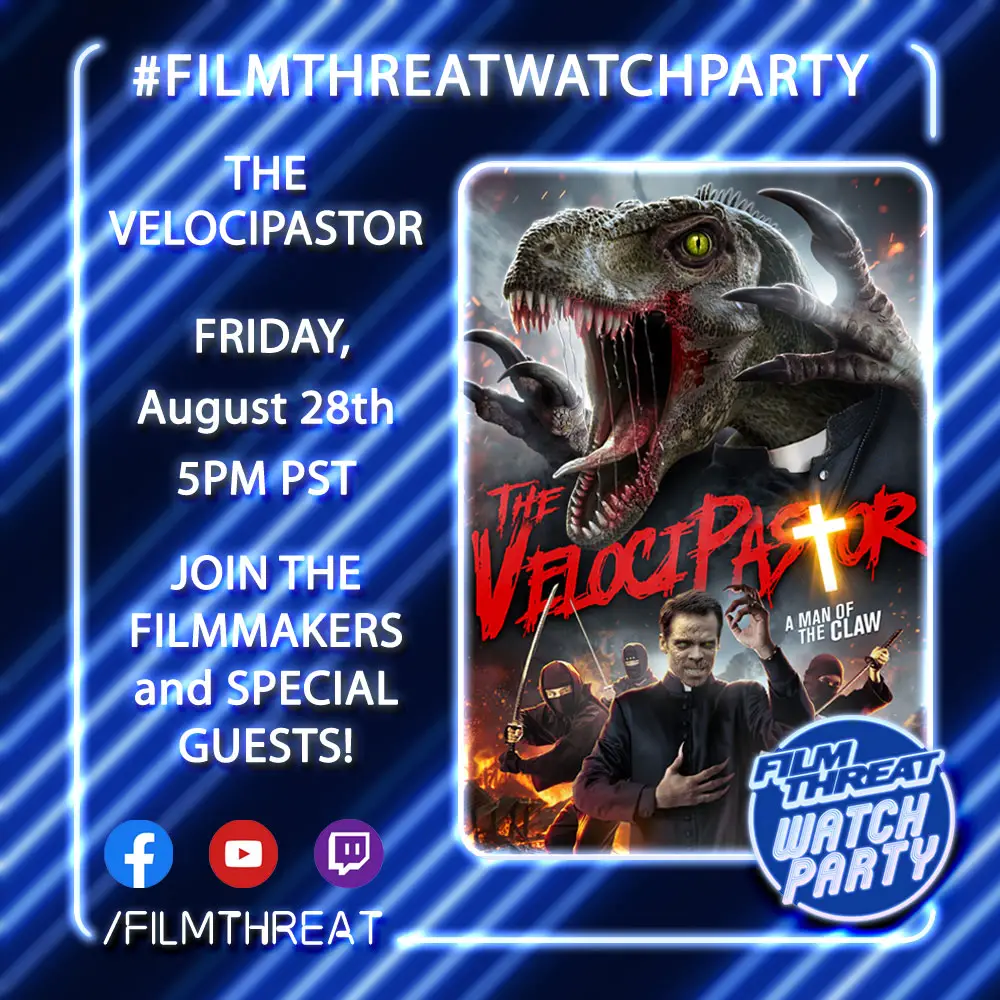 Be a part of the conversation and watch The Velocipastor with us live at 5PM Pacific Time on Friday, August 28th on Twitch, YouTube, Periscope via Twitter or on Facebook Live.
And if you missed the Watch Party, you can still catch it on YouTube.