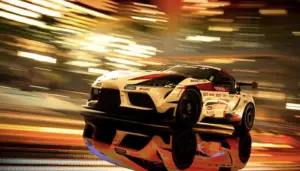 Neill Blomkamp burst onto the scene in 2009 with the critical and audience darling District 9. From its superb commentary to putting Sharlto Copley in the lead role, it was marvelous, and the South African moviemaker both wrote and directed the flick. His next movie, Elysium, wasn't as well received, with Blomkamp also taking the role of producer, but it still managed to make $290 million from a $115 million budget.
Then came Chappie, which currently holds a 32 percent score among critics on Rotten Tomatoes, 56 percent from the audience, and made around $105 million worldwide in 2015. In 2021, Demonic really failed to connect with critics or audiences, getting a distinctly splatty score of 13 percent among critics and 19 percent with audiences. This year, Blomkamp returns to try to capture the spotlight again, but he'll be doing so with a video game IP.
A love of gaming for the South African
As it turns out, Blomkamp isn't just a cinematic visionary, he's also lent his creative talents to the world of video games. This doesn't come as a surprise, either, once you see how popular all forms of gaming are in his native country. South Africa is the largest video games market on the continent, boasting over 24 million players. Demand was so strong when the PlayStation 5 launched that all six of the leading retailers rapidly sold out of stock in 2020.
Beyond console gaming, mobile gaming is on course to reach a market value in South Africa of nearly $400 million in the next four years, while iGaming continues to thrive as well. At the South Africa online casino, the infusion of international hit games, more niche creations, and progressive jackpots in rand have all helped to make the platform incredibly popular in the Rainbow Nation.
With a grand range of gaming opportunities in the country, and an apparent gaming culture continuing to be on the rise, it makes sense that Blomkamp is also the chief visionary officer at Gunzilla Games. Indie studio based in Germany drew on the director's talents to help build the cyberpunk world of the game Off the Grid from scratch, as well as several of its characters and narrative beats. Now, he's at the helm of a Gran Turismo movie.
Gran Turismo arriving at just the right time
Video game adaptations for the big screen are doing remarkably well of late – remarkable when you consider the reputation of the method for decades. Tomb Raider ($273 million), Sonic The Hedgehog ($302 million), Uncharted ($401 million), Sonic The Hedgehog 2 ($405 million), Rampage ($428 million), Pokémon: Detective Pikachu ($429 million), and The Super Mario Bros. Movie ($1.2 billion) all came out in the last five years and made it big. While not a box office release, the show The Last of Us can also be thrown in here as a success.
Are they all great movies? Certainly not. Does the biggest hitter of the bunch squander opportunities for a cinematic universe for some cheap bumps of nostalgia? It certainly does. Overall, however, they're far more loyal and recognizable to the source material than renditions of the past and generally feature good enough storylines – bar, perhaps, Uncharted. Now, Blomkamp is directing Gran Turismo – a game that's never had a true narrative.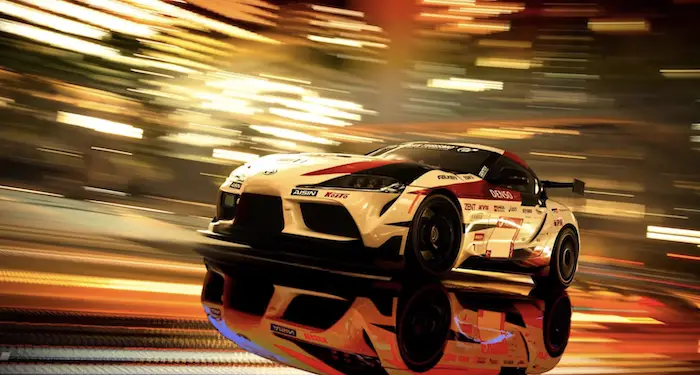 Written by Jason Hall and Zach Baylin, the movie will release on August 11 this year, starring Orlando Bloom and David Harbour. In an interview with PlayStation Blog, the director said that the core of the process was creating something that'd be cool to watch on the big screen. Importantly, though, the story is based on a true story, that of Jann Mardenborough, who learned to drive through the racing sim before turning pro.
These two elements combined could make for an adrenaline-pumping hit that's equal parts thrilling racing sequences and a story about one person's drive to improve through unconventional means. Of course, if it's not the smash hit hoped for, there's word that a District 9 sequel isn't far away.