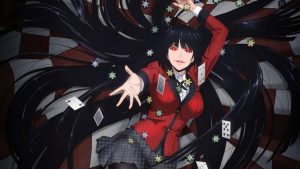 Hollywood released its fair share of casino and gambling-themed blockbusters, but what many movie buffs and casino fans don't know is that Japanese film industry probably created even more. On top of that, those Japanese masterpieces, also known as anime, deliver not only impressive storylines, intriguing plots, and likable characters, but do all that in animated form. Still, these are the cartoons you don't wanna watch with your family! 
Anna Rosak, is a Polish gaming expert, and anime aficionado. If there is anyone who knows about gambling-themed animated movies and series, it is she. She reviews many sites on an everyday basis, even some with cartoonish themes like the ones you can find on Wazamba Casino.
"I don't want to sound like crazy, but there is really something special about tackling adult themes in animated media. It is bizarre, obscure, but also incredibly captivating. One might seem like an innocent card showdown can turn to bloodshed in mere seconds. And trust me, Japanese are not afraid to show it", begins Rosak and reveals her top 5 anime about gambling (more about her here).
One Piece Film: Gold
The best way to describe this film is by saying, "Well, that escalated quickly!" The Toei Animation cult classic is also a social commentary, as well as open criticism of certain practices related to the casino industry. The fact that this anime features obviously magical characters, is full of bold colors, and vivid imagery, doesn't make it any less realistic nor compelling. 
"At first, it is just another quirky anime, but as it progresses, you notice all the gut-wrenching layers. It is not particularly violent nor scary, but it definitely makes you think about the world we created. Gold is a cartoon that will make you rethink your priorities in life", claims the anime fan. 
Kaiji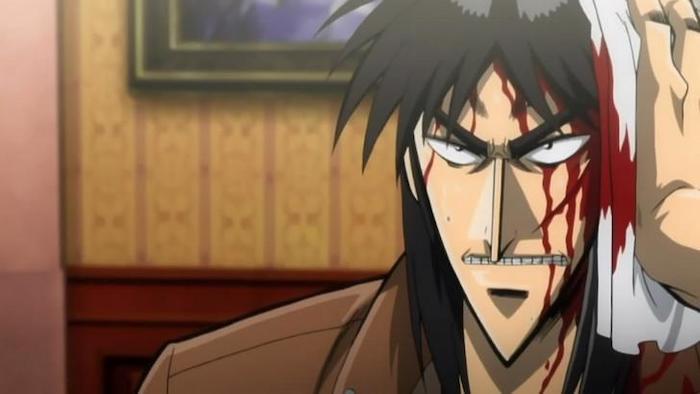 The story about Tobaku Mokushiroku Kaiji, a good-looking mahjong player who befriends the wrong people, is a cultural phenomenon that started as a manga comic book, then anime, and finally got a live-action series. The anime takes place in the late 1990s, and the gritty style of animation definitely speaks to angsty generation X, as well as to everyone who experienced the uncertainty surrounding the new millennium. 
"Kaiji is not styled that way by accident. The calamitous and gloomy atmosphere makes you sit at the edge of the seat. It is, in a way, more realistic than the Gold movie, but also more humane. Those characters have more depth than your average Oscar-winning Hollywood movie", reveals Anna Rosak who also admits that even though the show can get pretty morbid, it ends on a positive note. 
Kakegurui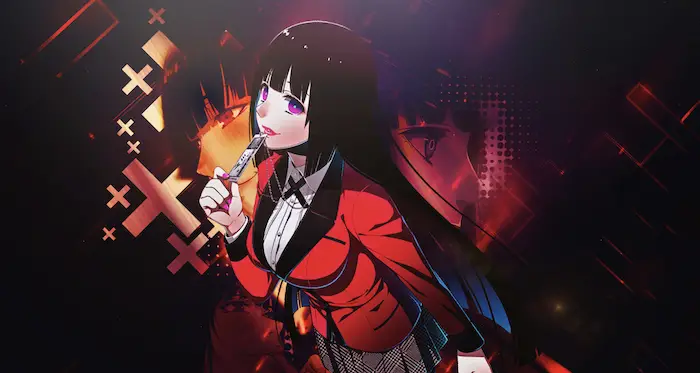 Anna says the entire setup of this anime is a bit far-fetched, but it is still incredibly attention-grabbing: "It's like Gossip Girl, but on steroids with gambling involved. Fancy private school? Top-class students? Gambling? Where can I apply?"
Again, this anime does what the Japanese excel at – it adds a layer of social critique to the seemingly simple teenage fantasy plot. The relationship between social classes in Japan, as well as privilege and theorizing if there is such thing as "luck", makes Kakegurui, a must-see for everyone interested in gambling (or teenage drama). 
Legendary Gambler Tetsuya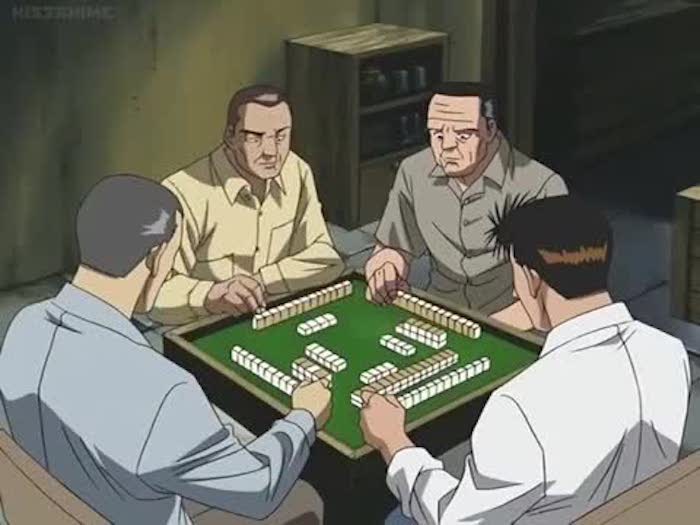 Released in 2000, Legendary Gambler Tetsuya is crème de la crème of gambling anime. It is about a professional gambler, Tetsuya, who is famous for his saying: "It's only cheating when you get caught. Until then, it's a winning strategy."
"Many Westerners find it difficult to understand this anime, as it is as complex as the game of mahjong. Also, the gaming lingo is hard to translate to other languages, so many of the viewers don't even get a chance to detect inside jokes", says Anna. In her opinion, this anime perfectly captures the atmosphere in Japan after the Second World War, even though she agrees the entire thing is a bit romanticized. 
Akagi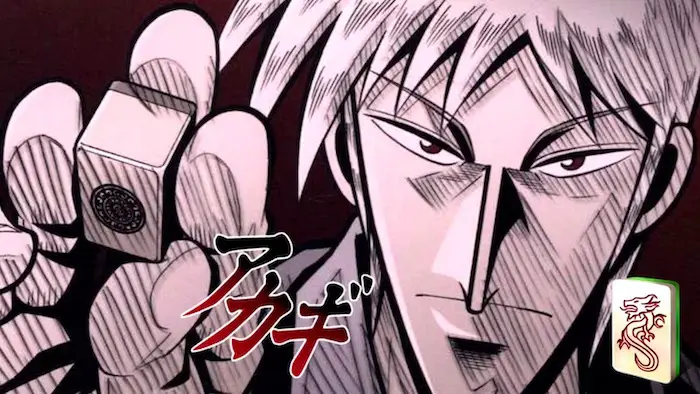 Another anime about mahjong players! In this one, it's the Akagi who is the leading character. And if you are thinking this is one too many anime about mahjong, you better know all three shows listed here have their loyal stans. The series begins in the late 1950s and follows Akagi, a mahjong genius on his escapades that include yakuza, betting on life, and intertwined lives of people who gamble in the Japanese underground. 
"If you ask me, Akagi is the most nail-biting thing you'll ever see. It has everything: deep relationships, breathtaking matches, and even yakuza", says Anna and reminds our readers how they should leave their phones in another room when watching Akagi, "There is a lot of talking in this one, and if you miss a single sentence, you won't be able to figure out what happened."