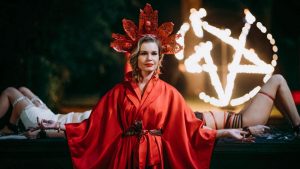 There's something to be said for the sexy, fear-filled allure of horror films. We often flinch and squirm while watching these films, but rarely do we walk away from them. The horror film genre is as old as the earliest films on celluloid and the attraction on the big and download screen has never been stronger. So, why and who is keeping horror on our minds? How about the 6th annual Idaho Horror Film Festival (IHFF) in Boise, Idaho. Idaho's first and longest-running horror film festival, produced by an all-female staff, takes place Oct. 17-19, 2019.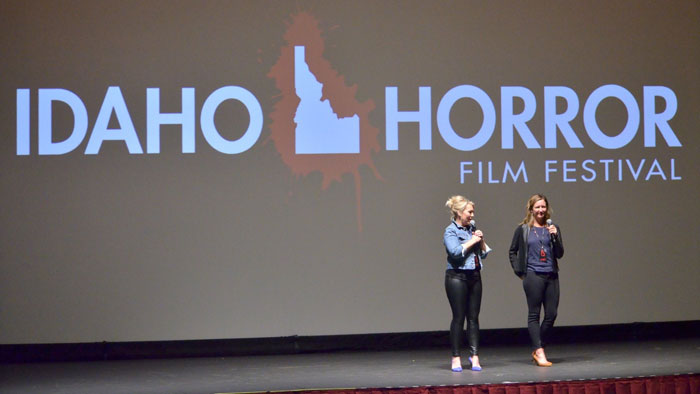 "Most filmmakers have made a horror film at some point in their careers, and it's the common thread that has stitched itself into the fabric of the filmmaking community." – Molly Deckart
Gaining traction and attraction, IHFF is a sampling of horror genre films from around the world and drawing attendees from all over the country for a three-day gathering of horror film fans in the popular and ever-expanding downtown Boise—a city on the rise for its open-minded love of culture. It's an experience filled with an eclectic mix of horror, suspense, thriller, dark fantasy, sci-fi, and dark comedy in Boise's historic and haunted Egyptian Theatre. Having hosted "scream queen" Linnea Quigley of The Return of the Living Dead and Adrienne King of Friday the 13th Part 1 and 2, IHFF is known to bring the craft of horror to its audience and more with characters, costumes, discussions, cocktails, and beers.
"We like to say that Idaho Horror is more about the 'why' of the genre than the 'what,'" said IHFF Executive Director Molly Deckart. "Horror is a diverse and loved genre. Most filmmakers have made a horror film at some point in their careers, and it's the common thread that has stitched itself into the fabric of the filmmaking community. We've been successful in creating a more supportive foundation for filmmakers calling Idaho home and IHFF has seen more residents getting involved in filmmaking, particularly women. We want to foster more fellowship and inspiration for our native and guest filmmakers."