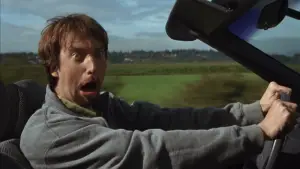 Everyone loves to debate the best movies of all time. But wouldn't it be more fun to discuss the worst cinematic disasters to grace the silver screen? Here's our take on the four greatest movie abominations the world has ever seen. We all enjoy discussing the best ever movies. But talking about the worst is just as much fun. Here's our four worst cinematic disasters.
Disaster Movie (2008)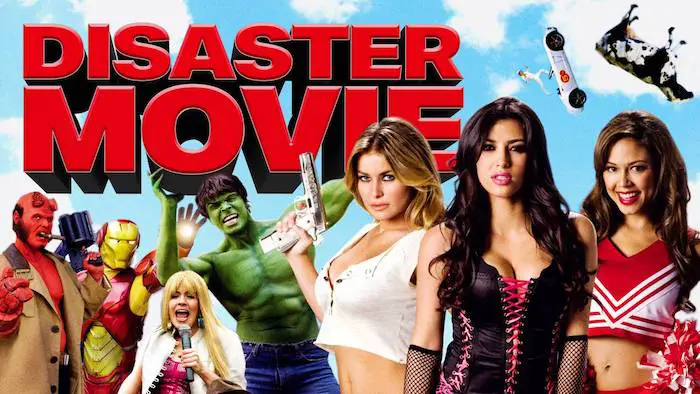 According to users of the Internet Movie Database, this movie is the worst in history, with a score of just 2.0 out of 10. Starring Kim Kardashian, Matt Lanter and Carmen Electra, and directed by Aaron Seltzer and Jason Friedberg, Disaster Movie is a goofy story about the vain attempts of a bunch of friends to escape various disaster situations.
Packed with crude and unsubtle "jokes", Disaster Movie has been frequently described as "the worst movie of all time". Alongside six nominations at the 2009 Razzie Awards, the picture actually won the "Worst Movie of the Year" award at the 2008 Golden Schmoes.
After viewing this film, well-known critic Louis Fehrey was so enraged by the poor quality that he took the time to compile every single review of it, which he then published in USA Today. He felt that the movie insulted the intelligence of the cinema-going public and found that 98.7% of the reviews he collected were overwhelmingly negative. Yikes!
Ballistic: Ecks vs. Sever (2002)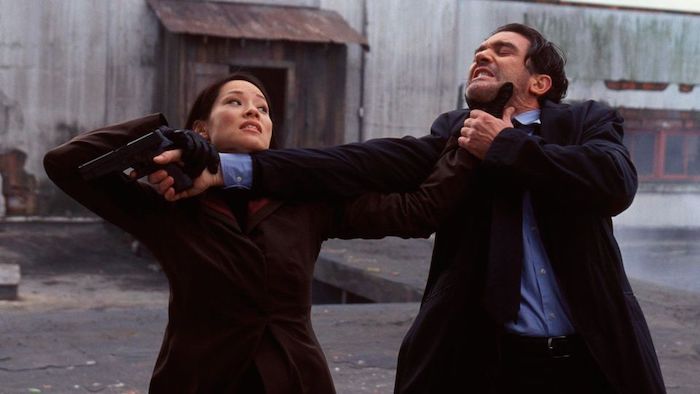 This staggeringly bad film starring Antonio Banderas and Lucy Liu, has an unbelievably low rating of 0% with critics on the popular movie review site Rotten Tomatoes. Directed and produced by Thai Wych Kaosayananda, the audience rating on the same site is just 19%.
Ballistic: Ecks vs. Sever is the story of two ex-government agents who come to blows. Sever (Liu) kidnaps the son of a prominent figure within a committee of international security agencies, while Ecks (Banderas) is talked out of retirement to track her down. 
Described as offering "overblown, wall-to-wall action without a hint of wit, coherence, style, or originality", the movie earned Liu a nomination for Worst Actress at the 2002 Stinkers Bad Movie Awards.
The Garbage Pail Kids Movie (1987)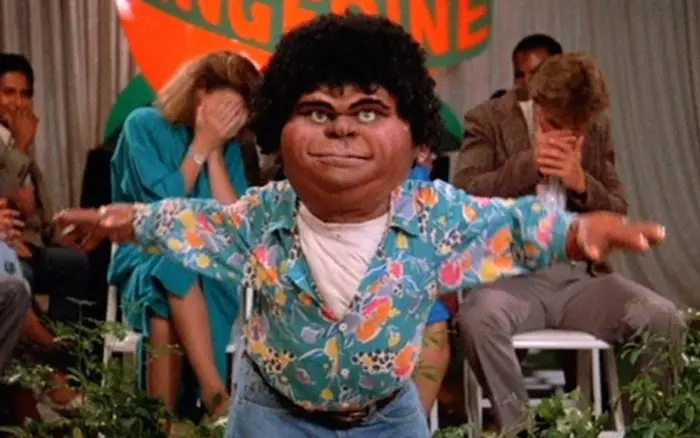 According to Metacritic, this is up there as one of the worst movies of all time, with a user rating of just 0.7 and an impressively bad critic score of 1/100. Directed by Rod Amateau, the movie tells the story of Dodger, who receives a visit from the Garbage Pail Kids, a popular series of children's toys in the 1980s and 1990s.
Described as "an abortion of a movie" where "nothing is likable, nothing is charming, nothing is decent, nothing is funny [and] nothing is engaging", The Garbage Pail Kids Movie was nominated for three Razzies in 1988, as well as "Worst Picture" at the 1987 Stinkers Bad Movie Awards. Though amazingly, it didn't win any of those four nominations.
Freddie Got Fingered (2001)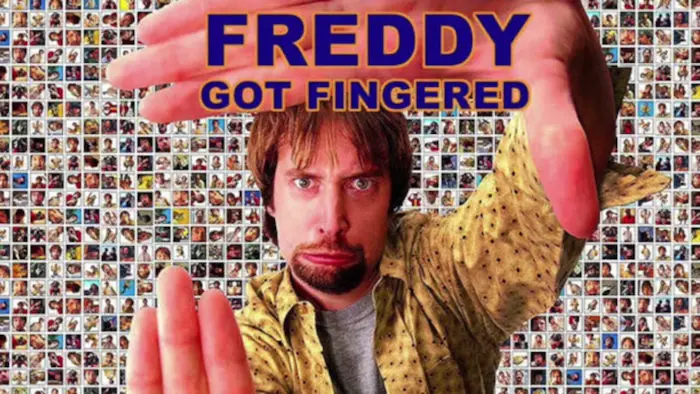 Our final selection as one of the worst movies of all time, is actually the personal choice of Roger Ebert, one of the most influential movie critics of all time. Freddie Got Fingered, which was directed by and also starred Tom Green, tells the tale of an out of work cartoonist, who spreads false rumours that his parents are sexually abusing him as an act of revenge.
Ebert said of this truly awful picture: "This movie doesn't scrape the bottom of the barrel. This movie isn't the bottom of the barrel. This movie isn't below the bottom of the barrel. This movie doesn't deserve to be mentioned in the same sentence as barrels". Scathing.
The movie won seven different awards for being terrible, including Worst Picture at the 2002 Razzies, where Green famously turned up to accept the award. At least something about this film was funny.
The enjoyment of movies is obviously a highly subjective experience. Discussing this topic is not a factual exercise like comparing car insurance or checking online casino reviews. With the latter, you can find out which sites have the best bonuses, the most games available to play or which site has a trusted license or a wide variety of payment methods. 
We know that everyone will have their own opinion about these movies, all of which are equally valid. Please don't take offence, it's just a bit of fun.