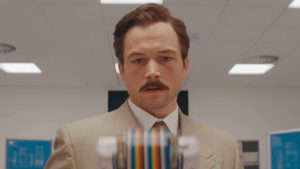 Films about video games are not new at this point, starting with the infamously panned Super Mario Brothers theatrical release in 1993. Since then, video game movies have run the gambit of titles and quality, for a long time existing mostly in the space of poorly-regarded adaptions. Recent tidings in the film landscape have been bucking this trend, and Tetris not only looks to fight for a new status quo but does so in a way few other gaming stories do.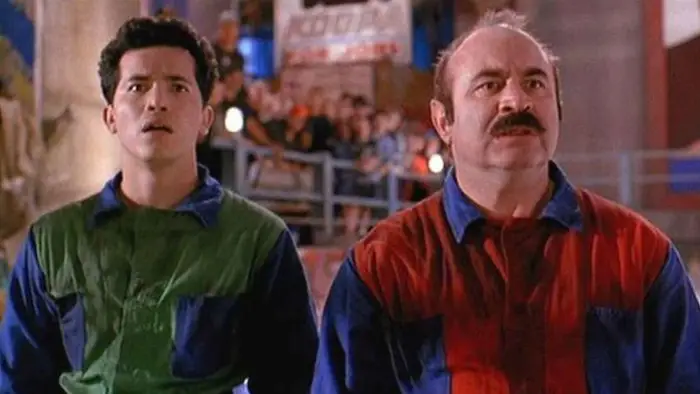 Pop and Schlock
Despite being big gamers, we'd be the first to admit that most video game adaptions to film have been not very good. Though some, like the Tomb Raider Angelina Jolie releases, became financial success stories, even the best weren't ever really held to the standards which we apply to the rest of modern film.
Some adaptations, like the Resident Evil films starring Mila Jovovich, started strong but became more cartoonish as they embraced the ridiculous escalation of their source material.
Though this type of camp celebration of absurdity would late reach the mainstream thanks to hit releases like those in the MCU, at the time the effects, budget, and audiences weren't yet ready to accept what video game films meant.
A big part of this problem owed to the stage set by the first Super Mario Bros movie, and how poorly it was treated in the all too typical world of cinema. As reported in this story by The Guardian, actor Bob Hoskins, who played Mario in this travesty, regarded Super Mario Bros as the worst film of his career. Among other issues, he raised his belief that "It had a husband-and-wife team directing, whose arrogance had been mistaken for talent. After so many weeks their own agent told them to get off the set!" And that's cutting out his more enthusiastic expletives.
This film, like so many after it, would arise not from a position of passion and expertise, but in chasing trends. The final release of the first Super Mario Bros movie would reveal that nobody involved in its creation knew or cared about Mario, believing a rushed project with a famous name slapped on it would perform. It did not.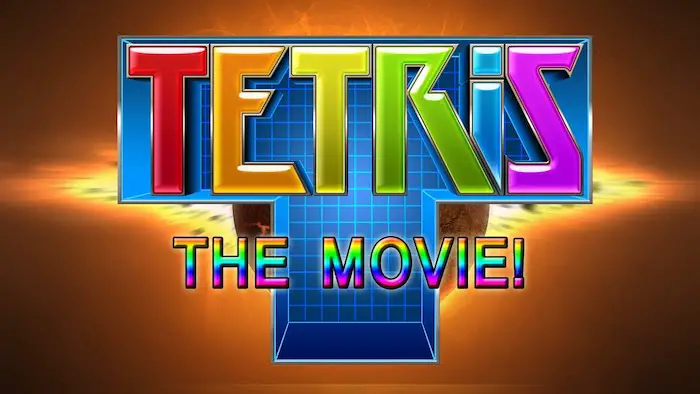 Reverence and Understanding
Films based on interactive entertainment aren't new, long demonstrated by the legacy of casino films. Unlike the former mainstream popularity of casino movies, however, the newer landscape of online betting has proven more difficult to adapt to the silver screen. In this world, websites like Vegas Slots Online act as an evolved take on an existing popular casino formula. These new websites, separate from their brick-and-mortar origins, host hundreds of games like Golden Goddess and White Orchid, and like video games, they're loved more now than ever. The real difference here compared to their origins is that online casinos are so popular that they regularly compete against each other with websites like CasinoUniverse and Happy Luke Casino. Actually modifying these settings for film adaptions, however, is a tricky ask, which is where new releases like Tetris could lead the way.
The new movie Tetris isn't just built on real care for the source material, it's also taking a different direction by becoming a dramatized history of the creation and spread of the game. This biographical drama follows the tribulations of Tetris Creator Alexey Pajitnov, and the work of Henk Rogers to gain rights from the enthusiastic hands of the former USSR.
Together with recent films like Werewolves Within and the new Mortal Kombat, Tetris seems to be a project created by those who both know and love the history of digital interactive entertainment. Though we wouldn't expect the film to be 100% accurate to history, it still demonstrates how far the needle of public perception has turned. There was a fake Tetris movie trailer years ago, not giving much thought to a serious future release. Today, the love of games is so ingrained in who we are as a society, that audiences are clamoring to hear what amounts to a digital origin story.
Taking a broader step back, video games are one of the forms of interactive entertainment that, once niche, has now taken over. These experiences have existed for so long in the public eye that players are more discerning than ever, covering all walks of life. Simple rush jobs are no longer enough to appear to these savvy fans, who both love and understand what gaming is, and where it comes from. Tetris could be just the latest in a new generation of releases to leverage this changing zeitgeist, and we can't wait to see if all the blocks fall into the right position.