There are plenty of movies with incredible plots, most of which seem impossible when placed in a real-life environment. However, this does not mean that viewers consider them untrue and disregard them. On the contrary, most people get endeared into the storyline with hopes of reliving the happenings of the movies.
When it comes to betting, the environment could be all that matters. Otherwise, the outcomes are bound to be worlds apart. Ocean's Eleven, a 2001 American comedy centered on an elaborate heist, is undoubtedly a great example of the scenario described above.
Ocean's Eleven is the first of Ocean's series encompassing Ocean's Eleven, Ocean's Twelve, and Ocean's Thirteen. Of the three, Ocean's Eleven is undoubtedly an all-time casino great, featuring a stellar cast, a gripping storyline, and Las Vegas glitz and glamour.
The Plot
The Movie is flagged off when Danny Ocean, a convicted thief, is questioned by the Parole Board. After a closer look at his history, the board seeks answers from Ocean, chiefly to ensure that he would not get back to his tainted past after release. He blames his relationship with his ex-wife on his criminal history but intelligently avoids answering a question about his plans upon release.
When Ocean is finally released, he heads straight to Atlantic City casino to meet an old friend who was working as a blackjack dealer. After a brief meetup, Ocean heads to Hollywood, breaking his parole terms. In Hollywood, he reunites with his old friend, Rusty Ryan, who was teaching movie stars how to play poker.
With Rusty's help, Ocean cons the movie stars while learning. After a while, Ocean reveals his intentions to steal from a tycoon known as Terry Benedict, who owned three casinos in Las Vegas: the MGM Grand, the Mirage, and the Bellagio to Rusty. While Rusty remains skeptical of this plan, he pledges his commitment to Ocean, quickly doing the groundwork, which involves bringing their old friend, Ruben Tishkoff, who is flamboyantly wealthy.
Ruben, aware that the target is his foe, Benedict, is keen to join hands and run Benedict out of business. The plot is to rob a vault with $163 million. While the odds of making it seemed small, the paycheck was undoubtedly worth every risk. Also, Ocean brings a team of 'experts' on board. And together, they devise an intricate plan to break through the seemingly impenetrable vault.
Fast-forward, Ocean's team manages to break into the vault and escapes, disguised as a SWAT team, taking with them lots of money. The day went well, save for Ocean, who had broken his Parole rules. This meant that he had to spend six months behind bars. And upon finishing his term, Ocean joins the team to enjoy their loot.
This film is truly inspiring. Sadly, such a plot seldom works in real life. Like wagering with a bonus and winning a jackpot, the odds of making it are one in a billion, or even more.
The Gambling Connection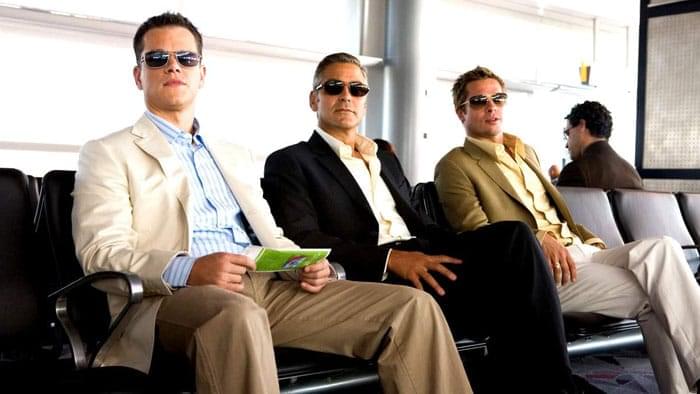 When gambling in Mexico, for instance, what you stand to gain when placing wagers is different from what you might get in real life. In most cases, what is perceived as unattainable in real life often becomes a life-changing moment. As such, the gambling landscape is worlds away from real-life happenings.
Generally, life is considered a risk. But it is undoubtedly different from gambling. How a person amasses a colossal portfolio in real life after endless toiling is different from grabbing a fortune from a progressive slot jackpot game at your favorite casino.
Here is the catch: identify how you want to make your money, and take your path.