The Toronto International Film Festival, better known as TIFF, is currently in full swing. Which means that the fall movie season is upon us, better known in Hollywood as "awards season." This is the best time of year for us movie lovers, as distributors release most of their prestige pictures, looking for Oscar fame and glory.
Fall is also an exciting time for film festival fans. It's the busiest time of the year for the fest circuit, and where so many awards contenders can be found at the Toronto International Film Festival. One of the biggest film festivals in the world, TIFF manages to balance the key factors that make a festival a success.
Not only do they have a perfect combination of discovery and gala, they pay equal attention to the industry players in town to do business and the die-hard movie fans looking for their movie fix. Sure, Cannes has the glitz and the glamour, and Sundance has the buzz and the brands, but Toronto has the best overall formula.
With so many great movies coming out of Toronto over the years, it's often difficult to keep track of the gems that don't get all the press. Here are a handful of TIFF movies that played this great fest. These films may not be on your radar, or may not seem like obvious choices, but they are all worth seeing.
Charley is a teenager, living with his single father who manages to dig up some work in the stables. He is caring for an aging racehorse named Lean on Pete until he discoverers the horse is bound for slaughter. He has no choice but to escape with Pete on across the new American frontier, in search of a new home.
On the surface, this seems like a small film, but it's rewards sneak up on you. The filmmaker deftly balances all the moving parts, creating a depth of feeling true to our human experience. Get the review here.
A precocious six year-old and her ragtag group of friends spend their summer on exciting adventures, while the adults around them struggle with hard times.
Dafoe gives one of his best performances here, rewarded with an Oscar nomination, as we experience very real and raw tragedies faced by the other side of the American dream. Read the review here.
When a pregnant parishioner asks Reverend Toller to counsel her husband, a radical environmentalist, the clergyman finds himself plunged into his own tormented past, and equally despairing future, until he finds redemption in an act of grandiose violence.
As powerful and bleak as one might expect from Paul Schrader (Taxi Driver), First Reformed is anchored by a masterful performance by Ethan Hawke, in the midst of his spiritual breakdown. Layered throughout the drama, we get insightful observations on the state of religion. Read the review here.
Jong-soo runs into Hae-mi, a girl from his childhood, and she asks him to watch her cat while she's out of town. When she returns, she introduces him to Ben, a man she met on the trip who reveals a secret that spirals out of control.
With such vivid, deliberate character portraits, painted into a twisted love triangle, we get to ponder how people and circumstance shape our perceptions of the world. With Burning, the atmosphere and attention to detail really enhance the intellectual exercise of this viewing experience. See our review here.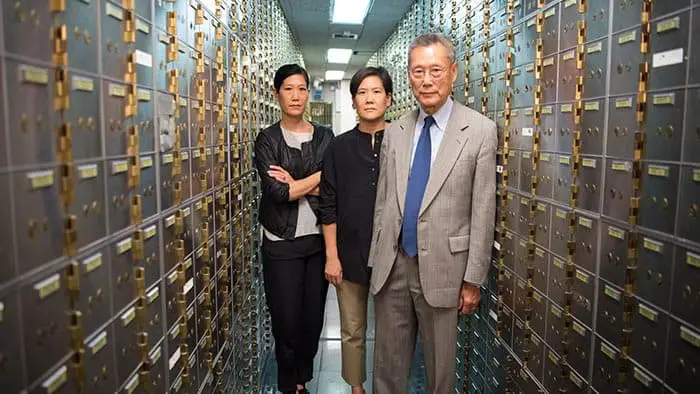 Abacus, a small family-run bank, becomes the only U.S. bank to face criminal charges in the wake of the 2008 financial crisis. The indictment and subsequent trial forces the Sung family to defend itself and its bank's legacy in the Chinatown community, over the course of a five-year legal battle.
In the hands of Steve James (Hoop Dreams), this documentary miraculously gets us rooting for a bank! Along the way, the film questions the social relevancy and impact of financial institutions of America today. This misguided political attack is yet another great example of our broken system. Read the review here.
About the Author
Jon Fitzgerald was the co-founder of the Slamdance Film Festival in 1995, before taking over AFI Fest in 1997. He has directed many other festivals, while providing support to countless indie filmmakers. A published author (Filmmaking for Change: Make Films that Transform the World), Fitzgerald recently launched iGEMS.tv as an internet guide for audiences to discover quality movie and series.