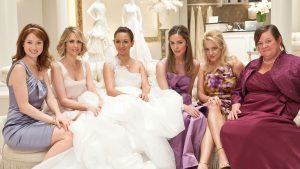 It's always difficult to properly compare modern movies to classic comedies until more time has elapsed, but at the end of the decade we can look back on ten years of proof that comedic directors and actors can keep finding new ways to make us laugh.
Here's a look at three of the most significant comedies to be released during the 2010s. Only time will tell if they make the graduation from 'best of 2010s' to 'best of all time', but their cultural and cinematic impacts are worth acknowledging.
Bridesmaids (2011)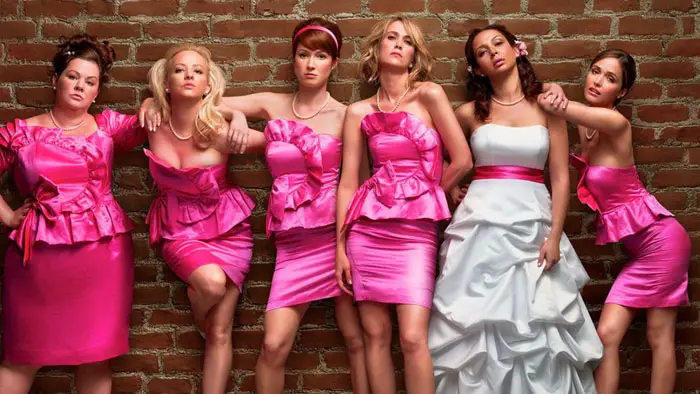 This delightfully raunchy movie has inspired games and gifs, but Bridesmaids was also integral to boosting the careers of some of the decade's most notable comedic talents. The movie made an A-lister of Melissa McCarthy, who earned an Academy Award nomination for Best Supporting Actress. Bridesmaids also showed that Paul Feig, previously renowned for his work on comedy series Freaks and Geeks and The Office, could handle Hollywood productions.
Bridesmaids would provide an early peak in the decade for everyone involved. Kristen Wiig's and Annie Mumolo's script (which also earned them an Oscar nomination) is nuanced when needed, but completely unafraid to let loose at the right times. The right time happens a lot during this wild ride of a film, which became the highest grossing movie for Judd Apatow's production company.
The Hollywood Reporter charted Bridesmaids' success in the box office, which resulted in the movie surpassing Knocked Up and grossing over $288 million worldwide. With many of Apatow's previous hits (Anchorman, Superbad) male-dominated comedies, Bridesmaids was a long overdue opportunity for a female ensemble to shine. However, Bridesmaids should never be thought of as a female version of previous Apatow films; this is a movie that is excellent in its own right, and one with a significant cultural impact.
Few comedies inspire spin-off games, but some online casinos feature a Bridesmaids slot that uses characters from the film as symbols on its reels. The movie's influence extends further into the digital world, with Decider's Marshall Shaffer providing analysis on how Bridesmaids was one of the most important films in popularizing the GIF. If you're inspiring games and GIFs, then you've done something right.
Deadpool (2016)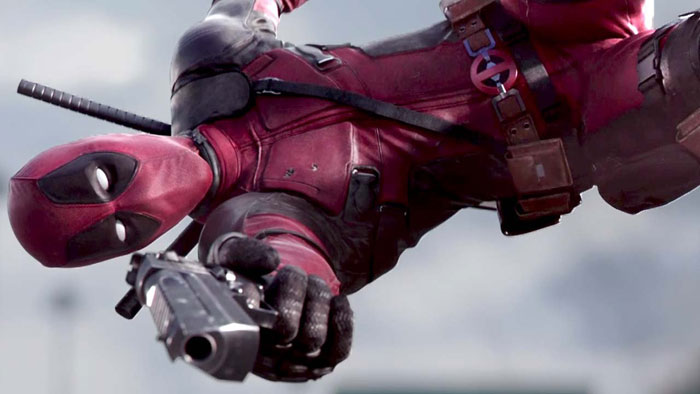 By 2016, it was pretty clear that superhero films were going to dominate the entire decade of cinema. There had been two Avengers movies by then, with some critics suggesting that the superhero genre was at risk of becoming stale and repetitive. That is not a criticism you could levy at 2016's Deadpool.
Guardians of the Galaxy had shown two years earlier that superheroes and comedy could go hand in hand, but Deadpool completely embraced the comedic elements. Sure, Deadpool the comic book hero is a world away from the source material of Captain America, from the graphic violence to the breaking of the fourth wall. However, Deadpool the movie showed that directors could break away from the tropes of the superhero genre.
Deadpool included enough comic book lore to please diehard fans, but a fan of comedy and action movies with no prior knowledge of the character could easily enjoy this as a standalone movie. Deadpool grossed $782.6 million in 2016 to become the most lucrative R-rated movie of all time, with Forbes explaining how it took the runaway success of Joker to beat that figure.
The winning performance from Ryan Reynolds in the titular role helps to tie together the more serious sequences with the light-hearted banter associated with Deadpool. The laughs come frequently, with its crude jokes providing stark contrast with the clean-cut image of the Marvel Cinematic Universe. That's not to say that superhero comedies are more enjoyable than superhero action movies (or vice versa), but Deadpool and its sequel Deadpool 2 showed that we can have both.
Booksmart (2019)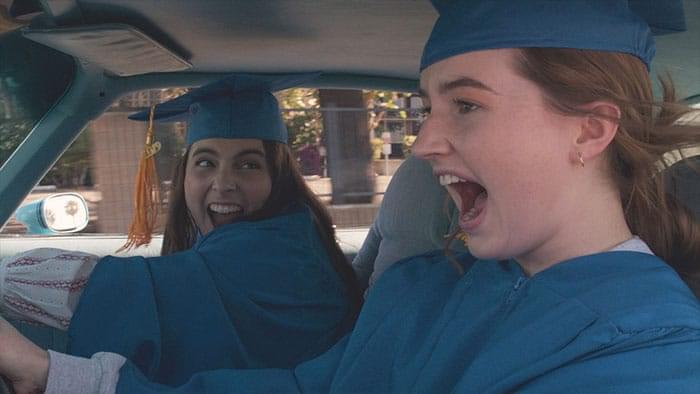 It's generally wise to take ratings on Rotten Tomatoes with a pinch of salt, but a 97% critical approval score is difficult to ignore. That's the score that 2019's Booksmart has amassed, with this comedy arriving at the end of the decade to breathe new life into the coming-of-age movie genre.
Booksmart was Olivia Wilde's directorial debut, but the film moves quickly and with confidence. Comparisons with Superbad were inevitable, but Booksmart breaks new ground of its own. Few, if any, comedies this decade have handled romance, friendship, and ambition with such deftness and humor.
The end of a decade is an apt time to take stock, but the real cultural impact of Booksmart might not reveal itself for several years. It feels like a seminal movie in the making, eminently quotable and rewatchable. While comedies are traditionally unfashionable at the Oscars, Booksmart is worthy of garnering the same level of awards recognition as Bridesmaids.
Honorable mentions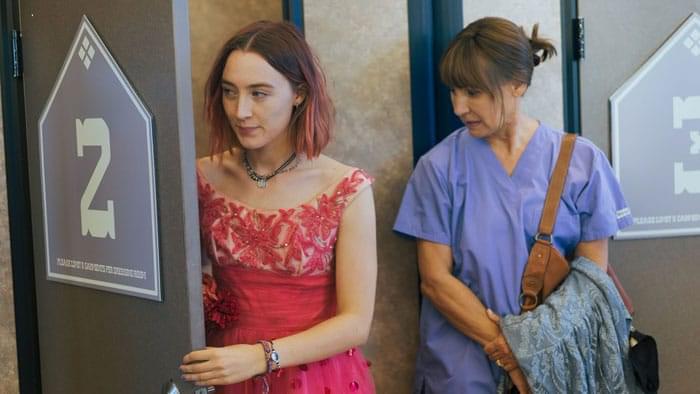 Beanie Feldstein has already earned a Golden Globes nomination for her starring role (co-lead Kaitlyn Dever is incredibly unlucky to have missed out), with Feldstein also featuring in another important comedy of the decade. Greta Gerwig's 2017 film Lady Bird raked in five Oscar nominations, although typically none of these nominations turned into awards.
Lady Bird should be celebrated as a significant piece of cinema from this decade, although it perhaps leans more on its drama than its comedy. Other memorable comedies from the 2010s include Wes Anderson's The Grand Budapest Hotel, the Coen Brothers' Hail Caesar, and Will Gluck's Easy A. It will be fascinating to see what shape comedy movies will take in the next decade.