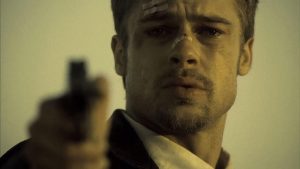 There are many different forms of entertainment out there to keep us out of mischief when we're not working. However, there are some forms of entertainment that require very little energy from us and have a more passive approach. Films are one of the most passive forms of entertainment. We can just sit back and let the story be told to us.
One actor whose films are always a hit is Brad Pitt. He's one of Hollywood's biggest actors who is known for a wide range of roles from the Ocean Franchise where his confidence and bravado convinced others to mimic his style and try playing at a UK poker site. Nowadays he prefers independent movie projects where actors can shine their brightest. We'll be taking a look through his journey thus far, as well as what to expect from him in the future.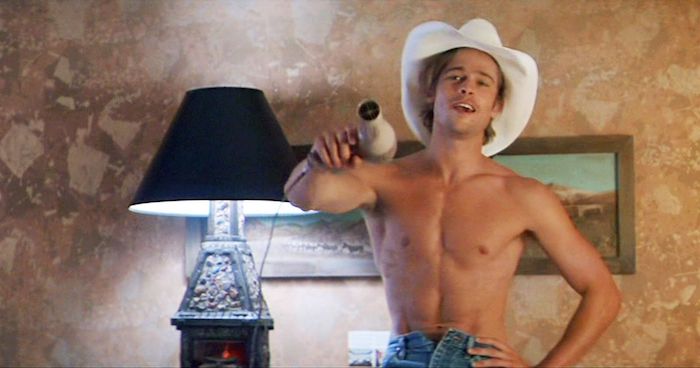 Brad Pitt's origins
Brad Pitt doesn't come from a Hollywood family and had a relatively normal upbringing. His dad owned a trucking company and his mum was a school counsellor. He was born in Oklahoma but spent much of his youth in Missouri.
He actually went to university and studied journalism with the hopes of going into advertising. However, he cut his time at university short – two weeks short of finishing, in fact. He moved to Los Angeles with the hopes of becoming an actor having had an interest in films for many years.
Pitt worked odd jobs whilst chasing his career, as a lot of young actors do when they start out. He also took acting lessons to ensure he managed to reap the rewards – and we can say with absolute certainty that it paid off.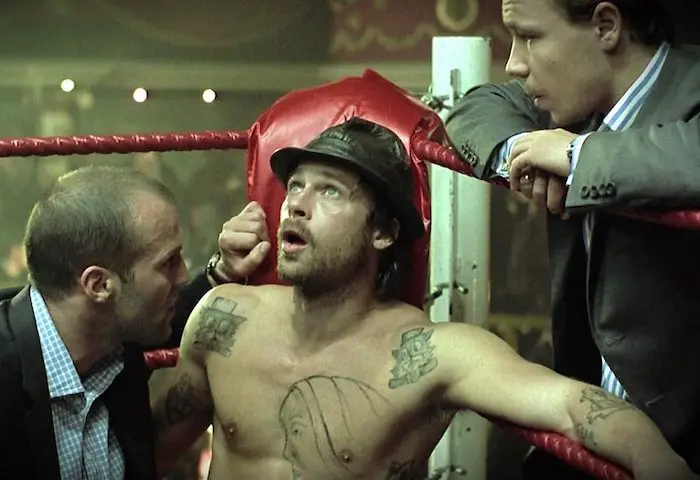 Brad Pitt's career so far
Brad Pitt is one of the most recognisable faces in Hollywood. He's shown his prowess as a top notch actor through countless different roles. He's shown us his humorous side in his cameo in Friends back in the 90s.
Pitt has then taken us on some action packed rides through films such as Mr and Mrs Smith and Seven. And who could forget the cult legend that is Fight Club.
Most people can agree that action films are where Pitt's acting talent really comes alive and he's a joy to watch on screen.
But he's also shown us his more serious side in films such as The Curious Case of Benjamin Button and The Big Short. Pitt can do it all when it comes to genre and he's always ready for the next challenge.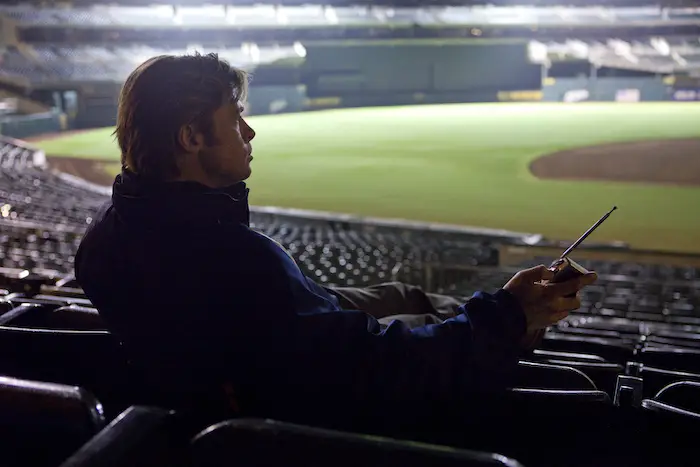 Brad Pitt's upcoming roles
Pitt has two upcoming roles, a film called Wolves and another film about Formula One racing whose name hasn't been disclosed yet. The Formula One film is now on pause due to the strike action.
Wolves also stars George Clooney – someone Brad Pitt has worked with many times over the years. Thus far, they've starred in six films together: Ocean's Eleven, Confessions of a Dangerous Mind, Ocean's Twelve, Ocean's Thirteen, Burn After Reading and Casting Couch.
This new film will mark the seventh that they have worked on together. Many fans of the pair will flock to the theatres for this reason alone. They're considered two of the most prolific actors and have only succeeded when working alongside each other.
Pitt and Clooney are well known for their work in thrillers and dramas. They have an extensive repertoire between them and Wolves looks like it could be another success.
This thriller has been written by the infamous Jon Watts who directed the most recent Spider Man films. He also co-wrote a script for Spider-Man: Homecoming with Christopher Ford so we know that Wolves is set to be of the same calibre.
The film is set to be released on Apple TV as an Apple Original Film – after a bidding war for the rights was won by the tech giant. There is currently only a brief synopsis for the film that states that the film is about 'two professional fixers find themselves hired for the same job.' Keep your eyes peeled for more info once the release date is announced.
Although the Formula One film is currently unnamed and on pause, we still have some info regarding its contents. One thing we do know is that the cast includes Javier Bardem and Damson Idris so there's no shortage of talent.
They also have Lewis Hamilton on the books as a producer so we know that it's going to be as realistic as possible. Joseph Kosinski even managed to get his production crew onto the track for the British Grand Prix.
They attached a camera to an F2 car to get a realistic slice of the action. This film is going to be as close to the real deal as we can get – and we can't wait to see it in all its glory.
There's no doubt of the weight Brad Pitt carries in the film world – which of his upcoming films are you most excited to see?