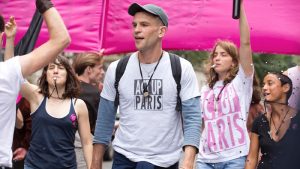 In this day and age, every "liberal Hollywood" celebrity (which, in all Art & Entertainment industries, supposedly means the vast majority!) and company are trying their hardest to embrace diversity, be "woke" and make sure we know it! 
But, unfortunately, this proclaimed willingness does not always translate accordingly with what we see on screens. Especially when it comes to LGBTQIA+ representation, we still haven't found a way to give 'Queer Cinema' its due. Hollywood, times and times again, failed to commit to bringing minorities and/or marginalized community in front and behind the camera all while profiting from their stories.
"…when it comes to directors and/or writers telling the stories they are more familiar with and, in the process, giving us masterpieces of Cinema!"
For instance, in front of the camera, we had quite a few critically acclaimed and/or successful movies (in terms of B.O. numbers) featuring substantial non-heteronormative roles, but very few of them were portrayed by actors (let alone leads!) who were actually identifying or could exactly relate to the narrative. But luck is changing behind the camera, when it comes to directors and/or writers telling the stories they are more familiar with and, in the process, giving us masterpieces of Cinema! 
However, in recent years we saw a rise in the number of amazing films worthy of being upheld and remembered, that also happened to be about LGBTQ+ story and/or featuring cast members, writers, directors that also identify as part of that community.
Strangely enough, most of these films are still languish between art-house niche and "big-budget indie" features, or definitely not your typical blockbuster/ wide releases. And yet, some of these flicks, made by established or rookie filmmakers, with recognizable or fresh faces, still managed to reach audiences, creating momentum, opening the conversation and, sometimes, even becoming cinematic canon.

120 BPM (2017)
120 BPM, by renowned out filmmaker, Robin Campillo, might unambiguously be one of the best films ever made. It combines the poignant raw power of social realism and the mesmerizing poesy of contemplative cinema at its best; guess it had to be a French movie! It is a masterpiece, powerful, and deeply moving with a fantastic ensemble, style, and substance. It won many awards including the Cannes Film Festival Grand Prix and was France's 2017 Oscar entry for foreign languages.
The film, set in the 90s, intertwines a love story and the operations of the ACT UP French branch at the height of the AIDS epidemic. This intense radical film about activism can be seen as part biography as the director, and his co-screenwriter were involved with the organization and many scenes in the film are inspired by true stories; so one can undoubtedly say that 120 BPM is as real as it gets (with many reenactments and sections nearing documentary).
Although AIDS/HIV activism is something seen countlessly in American Cinema, we rarely see it from an out-of-country perspective, and 120 BPM shows us the sadly universal similarities and how movements like ACT UP reached far beyond.
It is a film that will stay with you possibly forever also thanks to a killer soundtrack of selected, remixed cult hit songs and a score composed by Arnaud Rebotini. House music has always been associated with 'gay liberation movements' and, like the title indicates, songs and beats also work as a mirror to the narrative. It is a real delight for people fond of this genre as well as all cinephiles who appreciate the perfect use of music in film!
Tangerine (2015)
Tangerine by Sean Baker  (of The Florida Project) is a bold, unique and entertaining film sets in LA, shot on an iPhone (which was at the time quite a novelty for a feature!) and follows two trans hookers, played wonderfully by actual transgender performers, Kitana Kiki Rodriguez and Mya Taylor, around Hollywood on Christmas Eve. 
Viewers embark on a journey filled with shenanigans, fun and "dramatic dramas" as the film also deeply tackles real serious issues about street life. There is never a dull moment as everything happens fast and furious with a fresh editing style and, rapid yet engaging deliveries.
Tangerine is a film that does LA and some of its residents justice through moments of sadness and laughter. Many films are set in Tinseltown but rarely do they focus on, or even give a line to, the people like the ones featured in Tangerine, and this is why it also feels so real. All characters are authentic, and each of their stories feels genuine. Raw and inventive, yet skillfully crafted and envisioned, this Sean Baker's movie might be a perfect representation of what independent film is all about; and it is without a doubt a must-see.
Mommy (2014)
One guy that certainly deserves all the attention is evidently Xavier Dolan, as he is 'modern gay cinema' in all its splendor! But, he is also, and above all, one of the most prolific and talented versatile filmmaker of its generation. His 2013 critically acclaimed feature, Mommy, might not be about queer characters or issues (like all his other movies), but as he would say so himself, it is beside the point as it demonstrates how talented he is as a director no matter what story he tells.
The film is best described as an emotional roller-coaster with an impressive leading duo and an exceptional direction. It is more than a drama. It is a modern tragedy about a helpless single mother of a teenager suffering from mental issues and the brutal reality of someone with extreme and irrational behavior.
In addition, Mommy offers some interesting ratio changes and often contradictory musical choices that will both disturb, yet create some incredible overwhelming emotions. Some scenes that might look simple at first benefit greatly from these additions and testify of Dolan's genius (who is truly involved in all aspects of his projects as he is often credited for the costume, music or even translation!) 
Mommy is doubtlessly a true modern masterpiece, but Dolan entire filmography is made of films that are equally visually stunning and poignant from Lawrence Anyway, to, It's Only the End of The World, and surely it would also be the case of is new fresh-from-Cannes film, Maxime and Mathias.
Girlhood (2014)
Talking about Cannes, celebrated French filmmaker Céline Sciamma, also recently premiered her new lesbian period film Portrait of a Lady on Fire there to much praise (plus a best screenplay award and a Queer palm!)
She is not only one of the too few distinguished female directors who gained recognition with Water Lilies or Tomboy, but she is also a prolific writer who worked on a wide array of projects from My Life as a Zucchini to Being 17. One of her previous features, Girlhood, although also not focused on LGBTQ+ issues – as is most of her work –  but more geared toward her recurring coming-of-age theme, might be one of the most noteworthy recent French films.
Released 2014, Girlhood garnered critical acclaim and still stands as a singular, rarely-seen through a female-centric lens, a film about a disenfranchised group of teenage Black girls.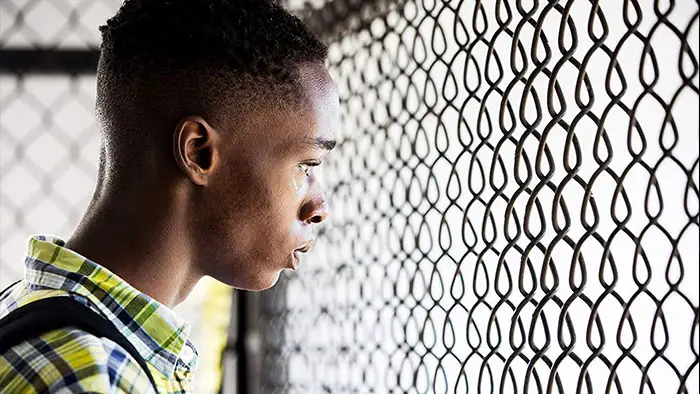 Moonlight (2016)
Of course, Moonlight by Barry Jenkins adapted from co-writer, Tarell Alvin McCraney semi-autobiographical play is an important film both as a singular piece of Art and a project about Black gay boys and men. It will forever live as one of the most profoundly touching and mesmerizing films with a fantastic, diverse cast that demonstrated the power of intersectionality.
We are so accustomed to stories about queer characters being rejected by their friends and families, or having hard times being accepted by their parents or accepting themselves. Hearts Beat Loud, despite being somehow a conventional dramedy, is novel in its approach of the subject depicting a blossoming romance between two millennial, queer, women of color, who know who they are and are not solely defined by their sexuality (and race).
The casting of Kiersey Clemons and Sasha Lane, two actresses who are the modern alternative "It girls," both bisexual and biracial/multiethnic, in a sweet and simple feel-good father-daughter dramedy, is in itself something unique and important as it is not every day we get to witness this on screen! 
In addition, Hearts Beat Loud is a great "music film" with compelling songs interpreted by Kiersey who is also a multi-talented artist (she performed in one way or another for her roles in Dope, Transparent, Easy and recently in Rent Live!) and actually recorded all the vocals live.
A Fantastic Woman (2017)
A Fantastic Woman by Sebastián Lelio with Daniela Vega is a Chilean film that won the Oscar for Best Foreign Language Film a year ago.
It is the story of Marina, a struggling classical transgender singer who works as a waitress, as she is dealing with the death of her lover.
A Fantastic Woman pays great attention to small, mundane details and almost plays as a "real story of real people" making audiences realize the difficulties and injustices people like Marina face on a daily basis.
A Fantastic Woman achieved many "first" by being the first movie featuring a transgender lead played by a transgender artist and the first Chilean movie to win an Academy Award for Best Foreign Film. Furthermore, Daniela Vega, who is also a singer in real life, actually sings in the film!