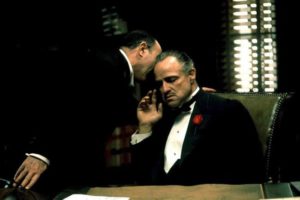 Are you a movie buff? If so, then you'll definitely appreciate these four classic movie-themed slots that you can enjoy online. We've selected the best of the best, featuring titles from some of the most beloved films of all time! Whether you're a fan of horror, adventure, or comedy, these slots will keep you entertained for hours. If you are still looking for a suitable provider for these slots, we recommend visiting comparison sites such as www.captaingambling.com.
The Godfather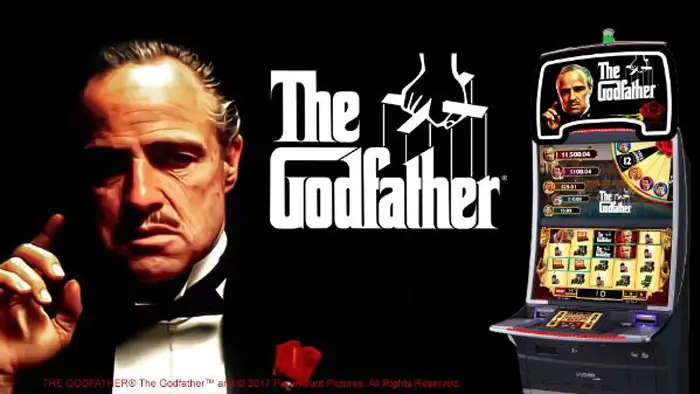 The Godfather (1972) is one of the most influential films of all time. Directed by Francis Ford Coppola, the movie tells the story of an Italian-American crime family led by Don Vito Corleone (Marlon Brando). It won three Academy Awards and is widely considered to be one of the greatest films ever made.
If you're a fan of this classic film, then you'll love playing The Godfather slot game. This five-reel, 20-payline slots game is based on the movie and includes iconic characters and symbols from it. Players can enjoy wilds, scatters and free spins as they spin the reels in pursuit of big prizes. The soundtrack features quotes from Don Corleone himself, as well as music from Nino Rota's original score for the film.
In addition to its great graphics and sound, The Godfather slot game also offers plenty of opportunities for big wins. Players can trigger up to 15 free spins during regular play and up to 25 during bonus rounds. There are also multipliers that can double or triple your winnings during certain spins. With its huge payouts, exciting bonus features and immersive gaming experience, The Godfather slot game will make you feel like you're living out your own mobster fantasy!
If you're looking for a slots game with a classic movie theme, then The Godfather is definitely worth checking out. Not only does it offer an exciting gaming experience but also gives players the chance to win some serious jackpots! So put on your fedora hat and get ready to join Don Corleone in his quest for power – there are plenty of prizes waiting to be won!
The Dark Knight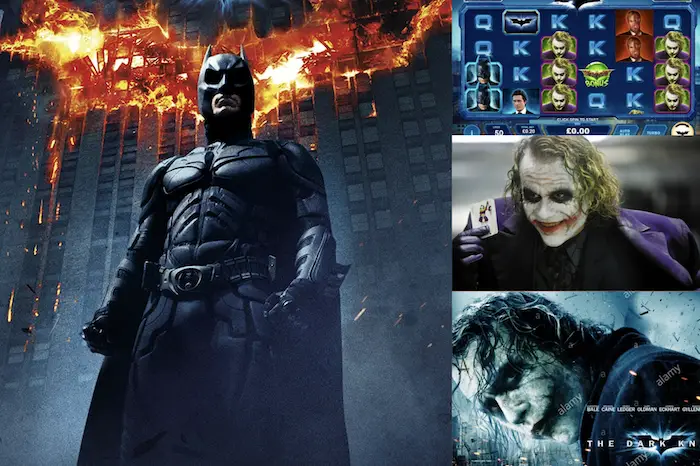 The Dark Knight, released in 2008, is a classic movie that has been enjoyed by millions of people around the world. Christopher Nolan's direction and the performance of Heath Ledger as the Joker made this movie a modern classic. It is no surprise then that it has been adapted into online slots.
The Dark Knight online slot game is an exciting 5 reel slot based on the movie's theme. It includes all the characters from the movie and captures their personalities perfectly. The graphics in this slot are outstanding and evoke the dark vibe of Gotham City perfectly. The symbols on offer include Batman himself, Joker, Harvey Dent, Commissioner Gordon, Rachel Dawes and other characters from the movie.
This game also features wild symbols which can substitute for any other symbol to form winning combinations. In addition to this, there are several bonus rounds that you can benefit from while playing this game. These bonus rounds include free spins, multipliers and cash rewards as well as mini games such as 'The Batcave Bonus' and 'Gotham City Challenge'.
What makes The Dark Knight slot particularly attractive is that it offers some really big payouts for players who are lucky enough to hit a winning combination. With a maximum jackpot of 10,000 coins, it is easy to see why this game has become so popular among online slots fans!
If you have ever watched The Dark Knight or just love playing online slots then you will definitely want to give The Dark Knight slot a try. With its excellent graphics and exciting bonus rounds it is sure to be an entertaining experience that you won't forget soon!
Jurassic Park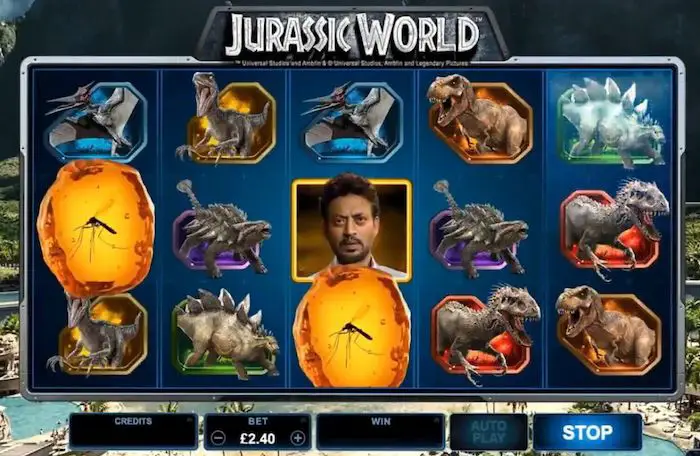 Jurassic Park is one of the most iconic movies of all time, and it's no surprise that it spawned a number of slots based on the popular franchise. Here are five slots to check out if you're a fan of the Jurassic Park series.
Jurassic Park: The Lost World – This slot takes place in the world of the second movie in the franchise. You'll be able to explore new areas and fight new enemies as you try to escape from an island full of dinosaurs.
Jurassic Park – This is the original slot based on the movie. It's simple but still a lot of fun, with plenty of action and suspense to keep you entertained for hours.
Jurassic World – This slot takes place after the events of the 2015 movie, so you'll see some familiar faces as well as some new ones. The graphics are also much improved from the original version, making for a more immersive experience overall.
Jurassic Park: The Pinball – If you love pinball, then this is definitely a slot to check out. It's loosely based on the first movie, with some familiar characters and settings mixed in with new ones.
Jurassic World: The Arcade – This is another great option if you love pinball, but it's even better if you love arcade games too! Like its predecessor, this slot is loosely based on the first movie, but with improved graphics and a few extra features thrown in for good measure
Gladiator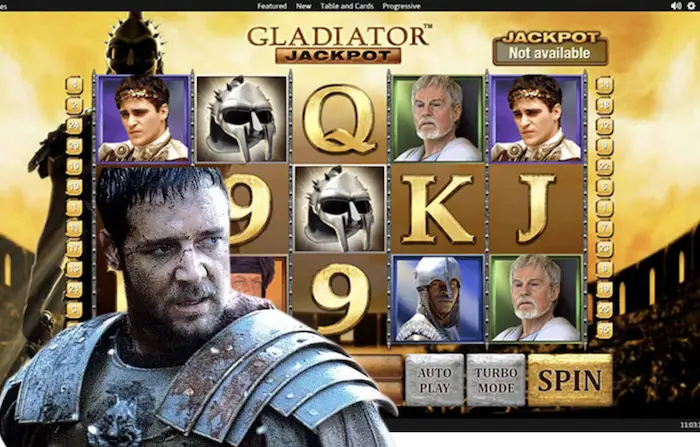 Gladiator is a classic movie from 2000 that has become an iconic part of film history. Starring Russell Crowe as Maximus Decimus Meridius, the movie tells the story of a once-prominent General who is stripped of his rank and sold into slavery. After being forced to fight as a gladiator, Maximus leads a rebellion against the corrupt Emperor Commodus and ultimately succeeds in restoring the Roman Republic.
The movie was critically acclaimed and won five Academy Awards, including Best Picture and Best Actor for Russell Crowe. Gladiator has since become one of the most popular and beloved movies in Hollywood, with millions of fans around the world. If you're looking for an exciting slot game based on a classic movie, look no further than Gladiator!
This thrilling 5-reel slot game transports you back to ancient Rome and puts you in the center of all the action. You'll be able to enjoy stunning visuals inspired by the movie, as well as exciting bonus games and free spins that can help you increase your winnings. The game also features some iconic characters from the film, such as Commodus and Lucilla, both of whom can help you earn big rewards if they appear on your reels.
The soundtrack adds to the immersive atmosphere of Gladiator slots, featuring classic themes from Hans Zimmer's epic score. All these factors come together to make this one of the most entertaining slots experiences available online today! Whether you're a fan of the original movie or just looking for an exciting way to win big prizes, Gladiator slots are sure to provide hours of entertainment!
If you have a passion for classic movies, then 4 Slots is the perfect game for you. With its stunning graphics, captivating sound effects, and entertaining gameplay, 4 Slots is sure to keep you entertained for hours. Not only does playing 4 Slots give you the chance to experience some of your favorite classic films in a new way, but it also offers the potential for big rewards! So why wait? Experience the magic of classic movies – and the pleasure of a win – with 4 Slots today!