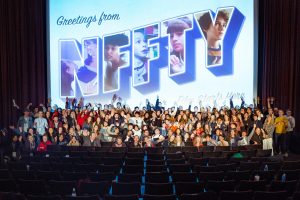 As the Executive Director for National Film Festival for Talented Youth (NFFTY), I've spent a lot of time thinking about how film festivals can better support emerging filmmakers. Here is some of the secret sauce to making meaningful festival experiences that actually advance filmmakers. These are all practices and policies we've developed at NFFTY, the world's largest and most influential film festival for filmmakers under 25. 
Pay attention to your shorts competitions.
Very rarely do young filmmakers have a feature film worthy of a major film festival — though it certainly does happen! If you want to be a festival that is serious about giving on-ramps to the circuit for the under 30 crowd, having a shorts category for student or "next gen" that is cheap or free to submit to is great, and will help you scout talent to watch. If you are an Oscar-qualifying festival, you should have a student category — it will qualify students for the Student Academy Awards, and make you a highly desirable festival!
Put effort into your shorts jury composition.
There are a lot of great platforms, distributors, festivals, etc. that specialize in short films, and they love discovering talent! Shorts often get short shrift, especially at film festivals that are market-focused on selling features and episodic content, but there are people out there who love short films. Find them! It will be very meaningful to emerging filmmakers knowing that industry folx who may be interested in screening or distributing their work discovered their film at your festival.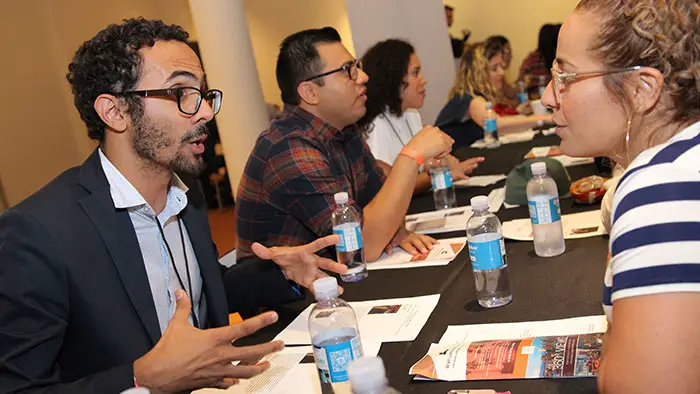 Have a filmmaker advisory board.
Your festival must be in regular conversation with the filmmakers you serve, and I don't mean just once a year with an after-festival survey. Having a filmmaker advisory board will help immensely when you are considering making operational or programmatic changes to your festival. If you don't want this to be a free-for-all with filmmakers trying to get films into your festival, pull from your list of alumni filmmakers! Many of them would be honored to give a few hours a year back to the organization that helped advance their career in a meaningful way.
Quit it with the premiere requirements already.
Who cares? Look, I get it if you are angling for securing a hot feature film for your opening night, the exclusivity will create some excitement. But if something is available on a filmmakers' Vimeo page, does that matter to 99% of your audience? How many of them are scouring the internet to watch everything that gets posted? Nobody's got time for that, and audiences (and filmmakers) are excited to see great work on the big screen! If you are a virtual or hybrid festival, you should have no premiere expectations when it comes to shorts. Young filmmakers starting out may not know the circuit enough to know which festival to play when, and may premiere their film online after a couple festival screenings. If you want to screen their work, don't hold it against them!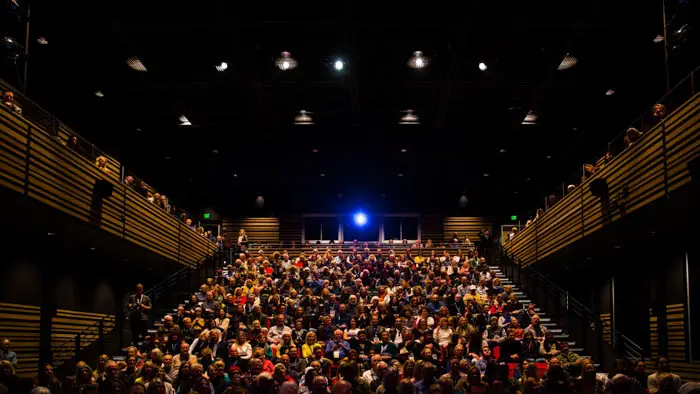 Get distributors involved with your festival.
You don't have to be Sundance or TIFF to create a "market" for films at your festival. We've been able to cultivate relationships with platforms and distributors that feature short films, music videos, brand work, and more. This is one of the most opaque areas of the industry for filmmakers just starting out — if you can help facilitate a deal, great! Deals can go both ways –NFFTY has brokered deals and acted as licensee and shared revenue with filmmakers, or just played matchmaker. The majority of film festivals just aren't doing enough to connect emerging filmmakers with buyers and curators. Now if your festival has a shorts market like PSSF or Cannes, that's another thing. Both create a lot of value for participating filmmakers — even for those who didn't make the official competitions!