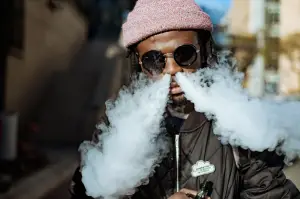 The popularity of vaping has skyrocketed in recent years with the introduction of alternative marketing trends. They are a more appealing alternative to many people, as they provide a lot of conveniences, especially when you're on the road or in public. 
Also, there are an overabundance (7.700+) flavors for vapers to choose from, including all types of fruit, desserts, or even your favorite cereal flavor like Captain Crunch Berries that you loved growing up. A Flawless Vape may actually make the difference.
While this trend started on college campuses across America, it's quickly becoming more popular among younger demographics worldwide who crave variety when purchasing their vape starter kit, including everything needed, such as coils and atomizers. Therefore, it's always recommended to look for reviews before making your purchase, and a reliable resource for this can be found at vapocorner.com.
Similar to other new products, even the best vape mod collection and businesses had to answer several skeptics and critics who raised vital questions. Here are ten documentaries that explore these topics for vaping, answering many of those questions.
1. A Billion Lives (2016)
This documentary, which aired in 2016 by Aaron Biebert, really explored vaping and its potential effects in two parts. The first part deals with the future where a billion people on this planet will die because they don't make the right decisions about the product they use. The second part talks about how vaping offers a route of escape for many of these people. 
2. Trust Me I'm A Doctor (2014)
This BBC documentary is about the life of Dr. Michael Mosley. He's lived his whole life without using any inhalation products. Hence, he was intrigued by how we treat nicotine addiction so much that he decided to give it up for three months and try out different products alongside daily blood tests. The results were shocking! So remember to check this one out. 
3. Beyond The Cloud (2017)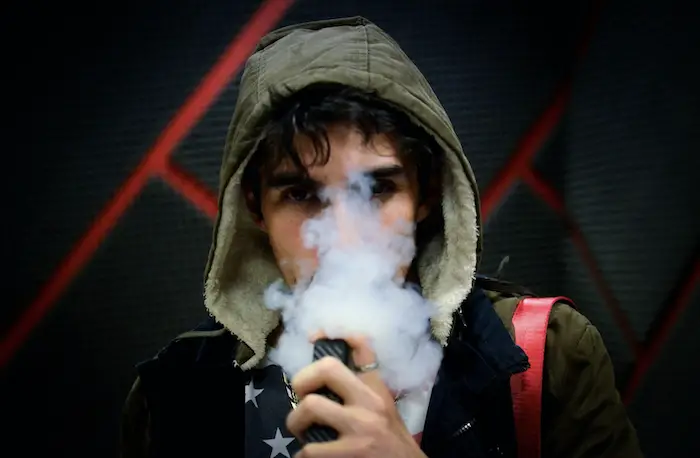 Photo by Nery Zarate on Unsplash
Beyond The Cloud, the documentary by Sébastien Duijndam and Ghyslain Armand shows a series of interviews with corporate professionals about vaping and essential topics surrounding its widespread use. The documentary also explores the complexities behind vaping and its acceptance in today's society. It follows different people with diverse backgrounds, all of which have their own opinion on what type of product should be considered "healthy."
4. Top 5 Extraordinary E-cigarettes (2015)
The level of misinformation associated with e-cigarettes and the vaping industry is so high. WatchMojo created this video to share some truths in six minutes and debunk myths. These products have become so popular now that plenty of "vaping documentaries" have been made on the topic. WatchMojo created a top 5 list to show you some other things about e-cigs that don't require health knowledge but might be interesting facts nonetheless. 
5. Thank You For Vaping (2014)
The New Yorker has released a video documentary called "Thank You For Vaping" that provides insight into the daily lives of vapers. The film features two perspectives, both sides are directed towards people who use vapes on a regular basis. Therefore, most vapers find this documentary easy to relate to because they have been on both sides of the vaping debate. Thank you for vaping and thank you for watching too. 
6. Vape Wave (2016)
Jan Kounen's Vape Wave documentary is the most thorough examination of vaping culture. His film takes us to places worldwide and uncovers a cultural revolution that has been as successful in catching on across several nations. 
It also dives headfirst into why this ever-growing phenomenon called "vaping" has been so successful at taking root in different cultures, despite the differences in lifestyles. 
7. You Don't Know Nicotine (2020)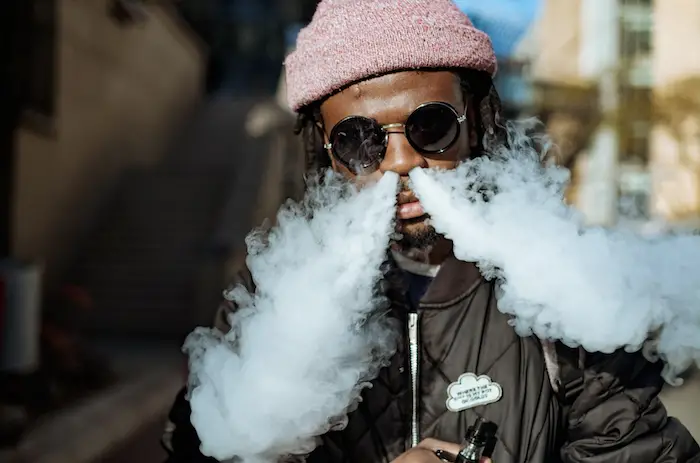 Photo by Mpumelelo Macu on Unsplash
In the film "You Don't Know Nicotine," one filmmaker takes a journey through nicotine use to find out what it is and how it affects users. The documentary travels across America, investigating how people react when they learn just how much their world relies on nicotine for everyday life – even if they never use any nicotine products directly.
8. E-Cigarettes: Miracle or Menace? (2016)
Michael Mosley has been clean all his life. But for a new and exciting documentary, he decided to give vaping a try. It turns out that this curiosity doesn't stop with the show partly due to his vaping expectations.
This documentary details his journey, and the revelations in this piece show that It seems like everyone is misinformed. With lots of information and beautiful cinematography, this documentary is worth the time. 
9. E-Cigarettes: Welcome Back, Big Tobacco – The Fifth Estate (2016)
In this documentary, you can see how the public perception of vaping has changed from simply being smokeless to a viable alternative. They explore the potential benefits and risks involved in vaping and interview big companies on their plans for competing in an industry that is growing exponentially.
10. Vape Life Documentary – EP1|EP2 (2014-2015)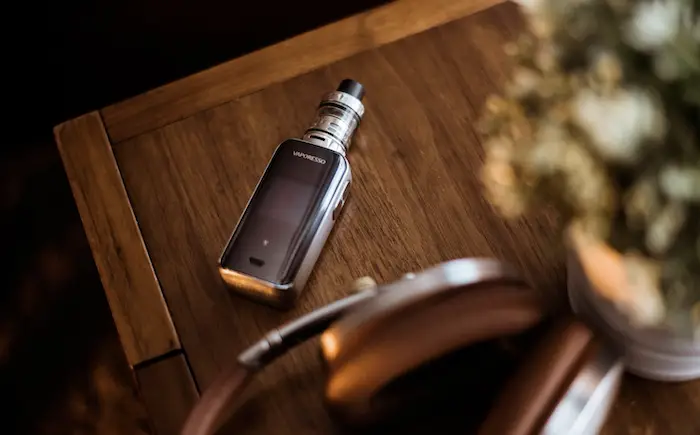 Photo by Vaporesso on Unsplash
Vape Life Documentary is a multiple-episode documentary on everything vaping such as the technology, industry, community, and culture. The first episode offers insight into why society battles with issues of addiction and the possible influences nicotine may have to play. The second short video mainly focuses on how vaporizers work: from their invention to the current science behind it all. This film will be of interest to those curious about scientific details or who want some more information.
Conclusion
Vaping and different vape devices may make more appearances in mainstream media in the future as it continues to gain more acceptance. As this happens, you will see it in more films and TV shows regularly. How could this not help? 
The best approach for educating the masses about vaping and market vaping products is to treat these devices as mainstream products. Have you watched any of these vaping documentaries? If yes, what are some of the lessons you learned from them? It's a great time to join the vaping trend. But will vape survive Hollywood with its current trend?