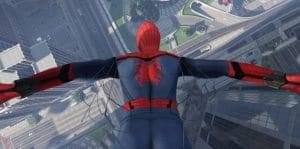 How cool would it be to swing through a populated city, using the wind and surrounding architecture as an aesthetic backdrop? For millions of Spiderman fans, this dream was a far-off pipe dream, but with some intuitive digital innovation, their aspirations became a reality.
1. Spider-Man — 2018 — Playstation 4 and 5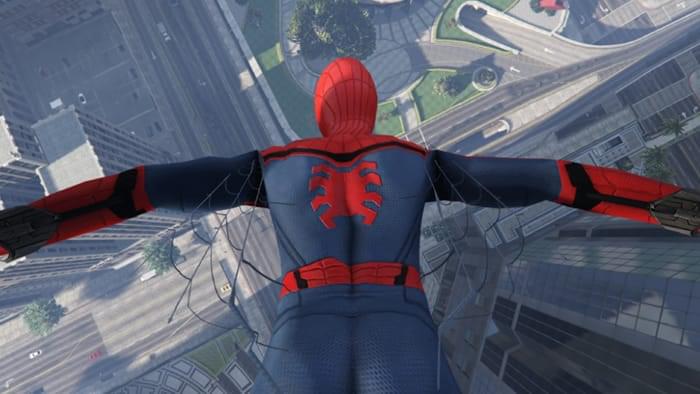 The beauty of modern Spiderman games is the ability to use Spidey's web to elegantly cascade through cityscapes, grabbing enemies and tossing them off their would-be victims. More specifically, a recent game in the series, Spider-Man, gives players the ability to cooperatively take down villains with their friends, bending the laws of physics with each session.
2. Lord of the Rings Online — 2007 — PC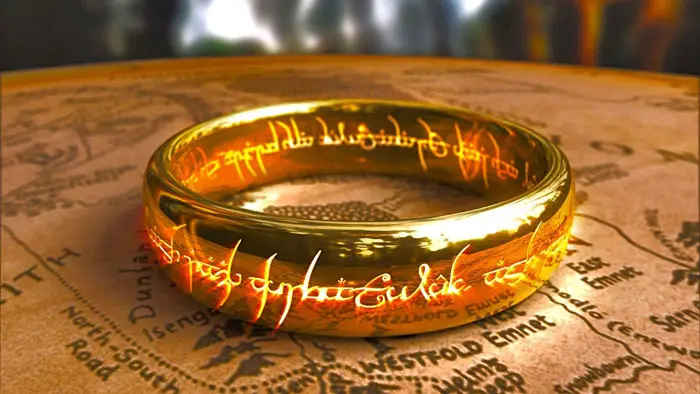 Fighting off goblins, orcs, monsters, demons and evil beings while attempting to destroy Lord Sauron's ring is breathtaking on the movie theatre screen, but what about when it comes to life in a video game? In so many words, the adaptation of Lord of the Rings-inspired games took the role-playing game genre to the next level by allowing players to enter the lives of their favorite characters.
The beauty of these games is that they come in multiple variations that cater to each gamer's unique desires. For players who want to play with their friends while swinging swords, shooting bows and besting their foes, a massively multiplayer online role-playing game (MMORPG) called "The Lord of the Rings Online" makes fantasy a reality.
3. 007 GoldenEye — 1997 — Nintendo 64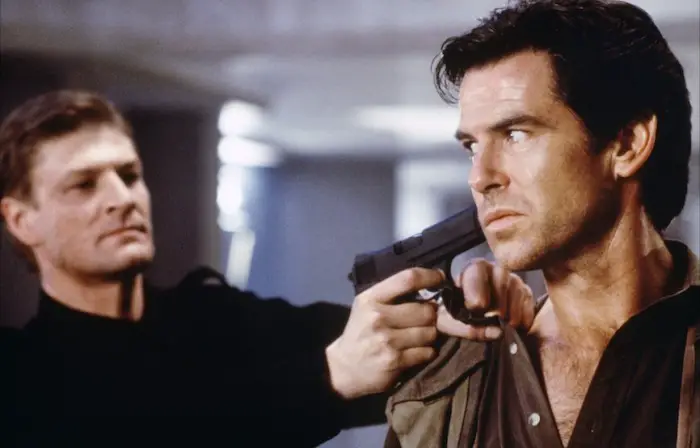 Nothing compares to watching 007 narrowly escaping death while thwarting would-be bad guys from destroying our planet. The 1995 film, GoldenEye, was such a success that Nintendo created a video game adaptation two years later with a first-person shooter game named GoldenEye 007.
What made GoldenEye such an iconic game was its immersive and competitive head-to-head multiplayer options. Nothing compares to the 90s-era nostalgia of inviting your friends over for a weekend filled with soda, pizza, music, and four of your friends huddled around an archaic television while battling one another over split-screen action.
4. Tomb Raider –1996 — Playstation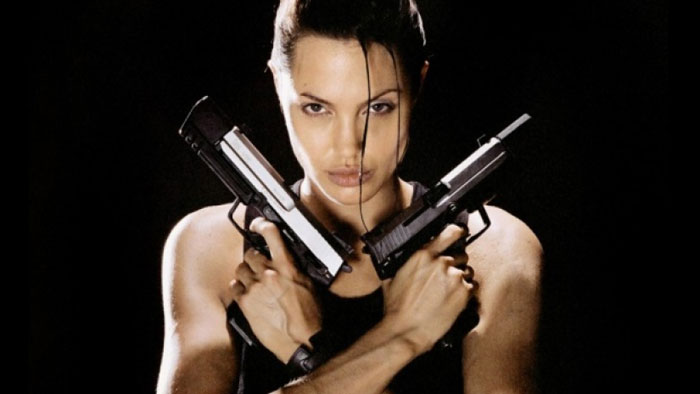 For the uninitiated, Tomb Raider follows a thrill-seeking female hero who goes by the name of Lara Croft, whose willingness to tackle any challenge gives her the unique skillset to battle foes and solve international mysteries. While comparisons are always challenging to pin down, many enthusiasts of the movies and game franchise find many similarities between Croft and her male counterpart, Indiana Jones.
Another game classic since Tomb Raider was released is puzzle bobble created by Taito. 
The defining characteristic that made Tomb Raider stand out from similar games released in the 90s was its immersive storyline and cutting-edge graphics. Although Tomb Raider's depictions are comical compared to gaming technology in 2022, it was a pioneer for the period. As for delight and entertainment and online games – in between watching exciting films – by clicking on the link you will be offered 20 euro no deposit bonus, this will entertain you at no additional cost
5. Disney's Aladdin — 1993 — Sega Genesis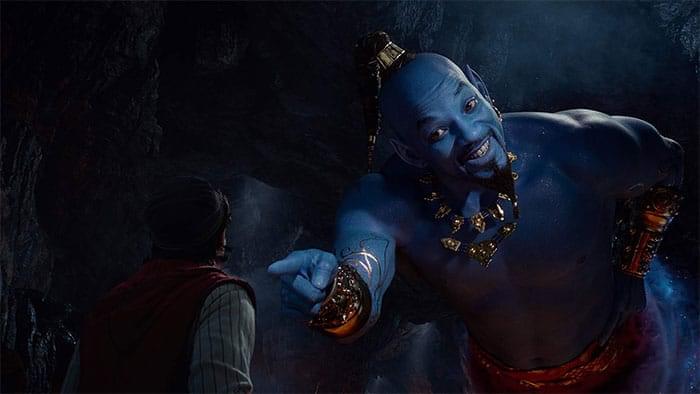 If there's one thing we can all agree upon, it's the idea that flying on a magic carpet would be a nice change from boarding a plane. Aladdin was an instant classic with its main character, Aladdin, who charmed and graced viewers with his wit, intellect and on-the-spot action-taking. Moreover, it follows the love between two young souls separated by wealth and power, determined to shed their veils to fall madly in love.
Sega recaptured the action from the movie and gave gamers a 2D side-scrolling game where they could battle the Sultan's guards and make their way back to Aladdin's true love, Princess Jasmine.
6. Blair Witch — 2019 — Xbox One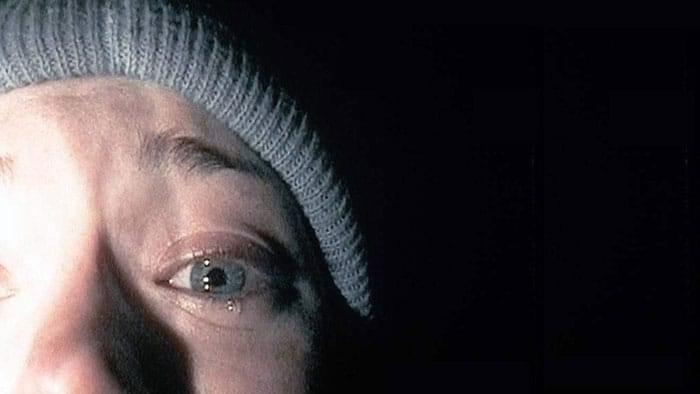 If there's one movie that redefined the horror genre, it's The Blair Witch Project, released in 1999. The Blair Witch Project follows a group of amateur filmmakers as they created a documentary-style film for a college assignment. What made The Blair Witch Project so gripping was its film style, which we now know as "found footage." Found footage, as its moniker implies, disregards standard lighting, formatting and videography principles to make the film appear as if a friend, relative or coworker shot the footage in their spare time. While this overly simplistic description sounds bland, it provides a new layer of realism to the film's overall appearance and aura.
In 2019, Lionsgate Games teamed up to breathe life back into the film with its creation of Blair Witch in 2019. Like its movie counterpart, Blair Witch follows its main character, Ellis Lynch, as he searches for a missing boy in the infamous Black Hills forest in Burkittsville, Maryland, home to the Blair Witch. Gamers navigate through a series of mysteries, challenges and action-packed scenes, fighting for their lives to find a missing boy.
7. Harry Potter and the Philosopher's Stone — 2003 — Playstation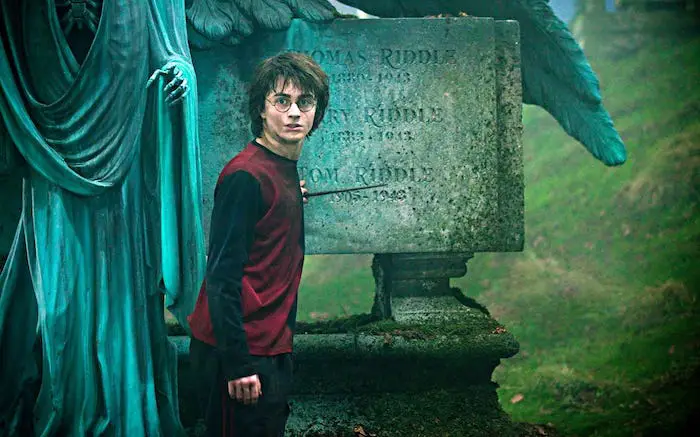 Regardless if someone's a Gryffindor, Hufflepuff, Slytherin or Ravenclaw, there's one thing all Potter fans can agree upon in unison: the Harry Potter games are incredible. Who knew that on November 14th, 2001, a little ol' movie called Harry Potter and the Sorcerer's Stone, or as our U.K. brethren call it, Harry Potter and the Philosopher's stone, would revolutionize the film and gaming world alike?
From the initial launch of the Harry Potter movies, video game developers and software engineers dreamed of making the cast and creatures from the franchise come to life in video game form. The same year of the movie's release came a slew of digital games designed to transport players into the inner sanctum of Hogwarts, battling evil and saving their friends from their foes. If anyone has seen the movies but hasn't dived into the plethora of Harry Potter-themed games, they're missing out.
8. Ghostbusters — 1984 — Commodore 64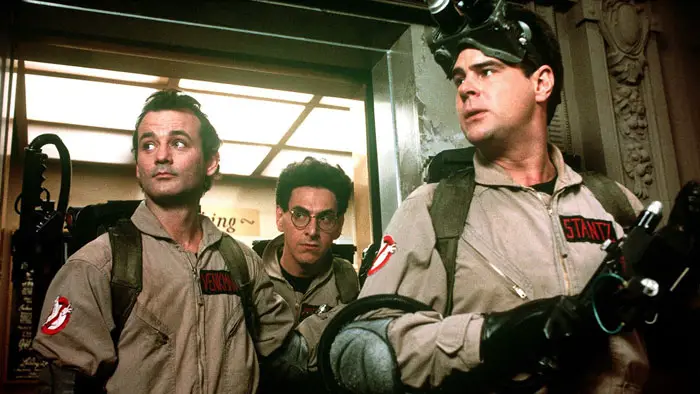 There's nothing quite as enjoyable as pulling out an old video game console and starting up a beloved title from the 80s, 90s and early 2000s. With that said, one movie that inspired a challenging-yet-playable video game was the original Ghostbusters in 1984. In the 80s, kids couldn't go a day without playing a new game on their new Commodore 64.
The thought of coming home, kicking off one's shoes, grabbing a cold drink and a slice of pizza was, quite literally, a little piece of heaven. And when Ghostbusters became available to Commodore owners, players logged thousands of hours behind their glowing television screens across America.
9. Tron — 1982 — Arcade
Although many of the technologies individuals take for granted in 2022 seem like works of a maddened science-fiction author, many older individuals envisioned a utopian universe similar to their favorite movie, Tron. Tron is, for all intents and purposes, the film that birthed an entire genre called "cyberpunk," whereby the world's inhabitants rely on high-tech innovations to perform lucrative crimes among an unsuspecting populous.
The arcade hit titled 'Tron' was a captivating video game inspired by the movie written and directed by Steven Lisberger, with the help of Charles S. Haas. The duo went on to create one of the most awe-inspiring science fiction movies of all time, forcing fans and moviegoers to question their reality and its merger with digital domains.
10. Star Wars: Battlefront — 2004 — Xbox, PC and Playstation 2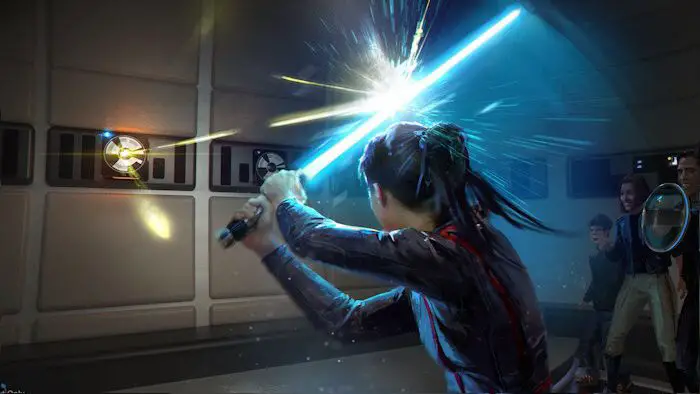 Keeping up with the science fiction theme, no video game list would be complete without mentioning the elephant in the room: Star Wars. Star Wars was, is, and will continue to be a bastion of motivation for video games and movies for decades to come.
Similarly, Star Wars: Battlefront is a game that instantly gripped gamers and left them wanting more. In 2004, LucasArts created Star Wars Battlefront: — a game dedicated to the overall battle style and atmosphere that encapsulates each film. Although Battlefront doesn't follow any particular film perse, the vibe and ominous undertones associated with Star Wars are felt in every battle, mission, and puzzle players encounter along the way.