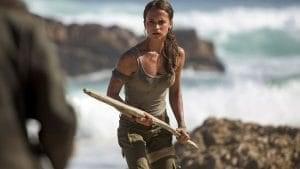 Movies and games have a long and tangled history, which seems to grow ever more tangled and indistinguishable with each year. Read on to find out more.
The Increasingly Blurred Line that Exists Between the Movie and Gaming Industries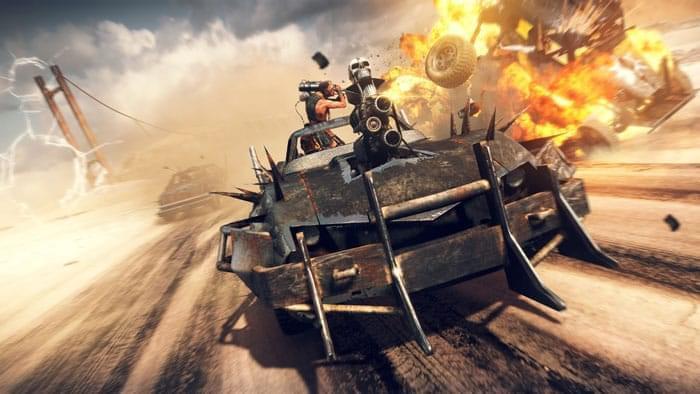 Industries merge. This is nothing new. There comes a time when interests and goals align, synchronise, and synthesise and it's in the best interests of entrepreneurs, researchers, and/or businesses to test a relationship. Contemporary society seems to offer the chance for even the most unlikely partnerships to thrive. Though, there are those which seem like no-brainers. In recent decades, the relationship between the movie industry and gaming industry has become closer and closer, so much so that what is one and what is the other is hard to parse. There are blurred lines. This is one of those no-brainer relationships.
Video Games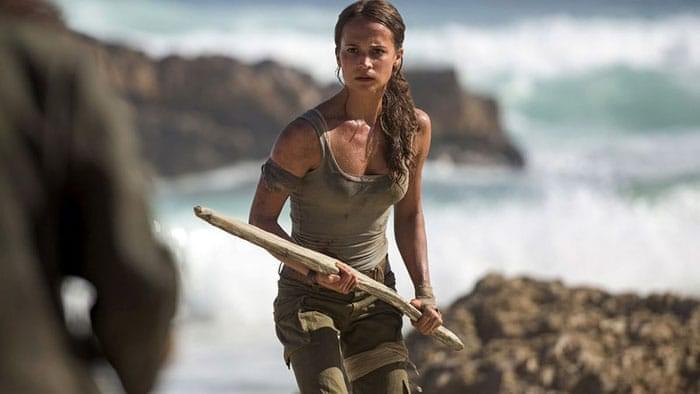 Video games – those with established plot lines and those without or little – have received movie adaptations. It began in the early nighties with platform adventure and arcade fighter games. These tended toward being "loose" adaptations. That is, while the video games had biographies for characters and some plot direction, screenwriters needed to generate significant portions of the plot with the video game as a framework. Street Fighter (1994) and Mortal Kombat (1995) are examples of this, where the game-world's context was that fighters were in a tournament, and screenwriters had to develop motivations and plotlines outside of action sequences to flesh out the story itself for it to be commercially viable. 
None of these early adaptations nor the more recent ones – including sequels to the two previously mentioned films, numerous horror films based on, i.e., Resident Evil and Silent Hill, and a host of other successful videos like Hitman, Max Payne, and Assassin's Creed and let's not forget reboots too – have been categorically successful films. None of them have had both financial and critical successes. 
Some have surpassed their budgets and have made enough money to make their studios consider sequels. However, critics are often very negative and review them poorly. These performances often prompt the question: how can studios make video games adaptations good? They will be hoping to find an answer as they show a willingness to keep on trying as Uncharted, Borderlands, and Gears of War are just a few examples of slated releases.
Casino Games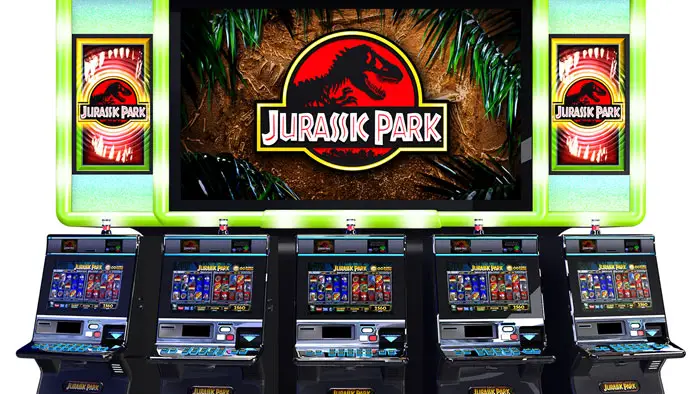 Video games weren't the beginning of the game-movie relationship, though. Yes, it was more an explicit and obvious expansion, but casino games have been a movie staple for half-a-century before that. Think about the scene with Humphrey Bogart in Casablanca or the many cool glances and tense moments in the James Bond franchise or the thrillers like 21 or the hard-edged ones with characters depicted by Robert De Niro or Joe Pesci. Casino games and gambling have the natural drama, the tension, which lends itself to the big screen. The premise was flexible not only to the rugged saloons of the western genre to the high-class and luxurious sites of European cities and five-star hotels and resorts. It feeds into the plot or is the set-piece and focal point. 
The relationship also works the other way. Many online casino sites have created games inspired by and stylised on movies. Slots tend to be the choice, as it's aesthetics can be flexible. There are  The Expendables characters and the titular Rambo on the reels. They're keenly placed on homepages. Gamers can head to the online casinos site itself to browse through their catalogue or, sometimes, as is the case with this OLBG.com review, they can be seen on screenshots. It's fun and appealing for lovers of these films, and online casinos know their attraction.
Sports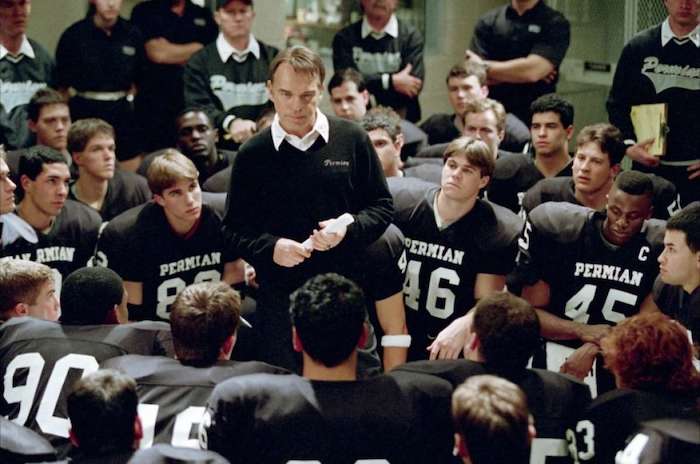 How can anyone forget sports films? Sport is a considerable reference point for contemporary culture. The globe gathers to watch matches and events, as nations, regions, cities, clubs, and individuals compete for victory and glory. Sport is imbued with narratives. Either of the intra-sport kind – in which rival clubs with extensive histories battle it out – or of the personal kind – in which a player overcomes adversity to thrive and succeed. The trouble is sport can also easily be condensed into scorelines. Narratives of yesteryear are lost, don't exist to those who didn't witness or experience them. 
This is where sports films and documentaries – fiction and non-fiction – fill a considerable void. The likes of The Last Dance, which followed Michael Jordan's Chicago Bulls in the 1997/1998 season as the team looked to win their sixth title in eight seasons while dipping into the events of the previous years, and Maradona, which is a biopic of one of the greatest and most troubled soccer players in the game's history, are consider feats in recent years, of reviving narratives of decades gone and bringing them back into the present in a documentary style. I, Tonya, Battle of the Sexes, and Rush are dramatic retellings which achieve similar feats but with the added stylising of fictional films.
Revivals aren't all there is though – capturing the spirit of what once was isn't the complete motivation for sports films. Totally fictional ones exist and are notable: Rocky, The Wrestler, and Bull Durham. These are dramas at their core. They cannot be categorically separated from their non-fictional counterparts in terms of themes, but they don't seek to necessarily create icons and tread on loyal toes. 
Games as Movies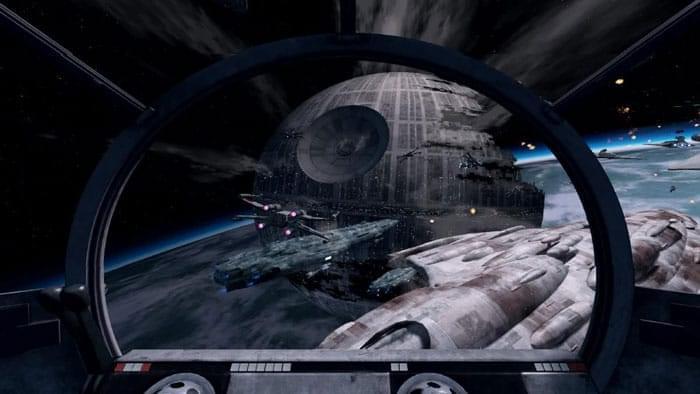 There have been a number of video games released which have acted more as movies, rather than as games, per se. They are, of course, interactive. The player controls a character, makes decisions, but the action, the missions, are more interested in telling a story, involving you in a story, rather than have you solve puzzles or beat up bad guys, etc. Firewatch is one example of this. You control a character who has just recently taken a job as a fire lookout in Wyoming. The "game" aspects are very simple. The action is minimal. You have to explore the Shoshone National Forest, responding to disturbances and investigating certain ongoings. The game wants to involve you in its narrative, show you its narrative, that is all. Interestingly, the game is receiving a film adaptation. 
Another example would be the Telltale Games series, who blur the lines between movies and games quite drastically: using simple interactive gameplay mechanics which focus on the story so it feels like a movie and adapting existing movie, TV, and graphic novel material. They began acquiring licences to adapt major franchises into episodic adventure games. A notable landmark in their body of work would be their Walking Dead game. The game is focused on, as with Firewatch, the story. Telltale Games, though, introduce time-limited choices and dialogue decisions as the core of their gameplay mechanics. Players can interact with characters and the environment and decisions will impact how the story progresses and how non-play characters act towards the playable character. 
The thing that makes movies and films blur is that, simply and obviously, they are both mediums through which stories are told. One has a more "passive" audience – though they are still doing mental work to interpret the story, so they aren't fully passive – and one has a more active audience. Material, fictional and non-fictional, always aims itself at becoming a movie. It is like the promised land. However, when a movie is a movie, it wants to become other things too. It'll become books, radio dramas, TV spinoffs, and video games. The blurred lines exist on a technical level, of course, but, also, it is in the interests of commodity: the more there is, the better.