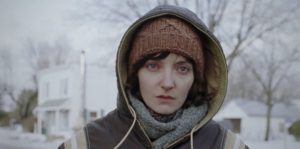 All cities have souls. Those souls are shaped by the cities' citizens, their governance, their architecture, and their histories. Souls develop depth as cities grow, and become fragile as they near their end. Take a solitary walk through any ghost town, and you will hear the remnants of its soul grieving in the wind chill, ghosts mourning what once was. Experimental filmmaker Denis Côté's Ghost Town Anthology poetically traces the fall of such a town.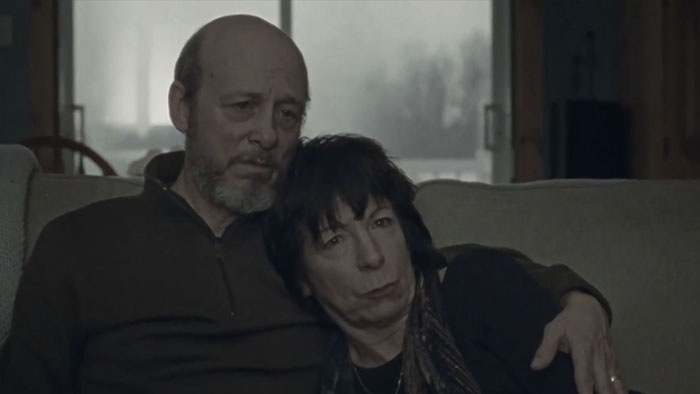 "The death of its driver, Simon, reverberates through the community…"
Irénée-les-Neiges is a small, desolate Canadian municipality of 215 people. It's empty, hollow, perpetually submerged in gloom, clinging to survival in the ruthless cold and blistering winds. A car swerves off the road and crashes violently into a block of cement. The death of its driver, Simon, reverberates through the community, hangs heavily over it. During his funeral, Mayor Smallwood (Diane Lavallée) reminds everyone of the importance of sticking together and "existing" during tough times. They must hang on to their town before it, too, becomes a ghost.
There's no meaning to Simon's death. Folks search for it desperately. His brother, Jimmy (Robert Naylor), looks for celestial signs, repeatedly asking whether Simon is there, with him. Their mother, Gisèle (Josée Deschênes), refuses to accept her son's passing. "My boy didn't kill himself," she tells her husband, who, in turn, can't take the pain and consequently absconds into the Canadian wilderness. And then there's Mayor Smallwood, whose extreme protectiveness of her town, her people, reaches an apotheosis. She vehemently declines the offer of outside help, refuses any form of psychological assistance. "We stick together," she snarls to a well-meaning visitor. "We solve our problems among ourselves."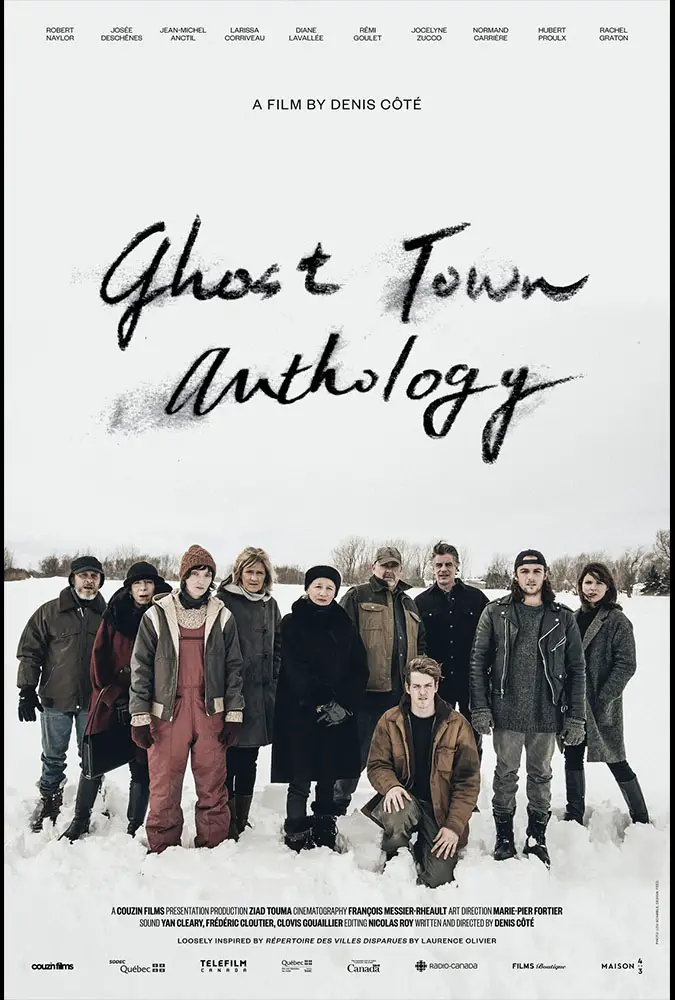 "…a soliloquy about lost identities...a portrait of people seeking meaning, guidance..."