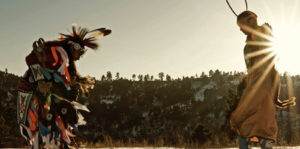 Women of the White Buffalo also manages to clarify why what the U.S. did to the indigenous population already here was genocide in a very succinct way. The army was not defeating the Lakotas in the wars on the plains; the Lakotas were better warriors. So instead, they went after the food supply, slaughtering millions of buffalo to starve families into defeat. Once the Native Americans were dependent on the government for food, their children were taken for assimilation at the turn of the century into torture factories that were the religious "Indian" schools. This was not cultural absorption. It was the deliberate eradication of a race. Anderson shows how the blights of poverty, poor health, and addiction are direct results of this genocidal shift that continue to this day.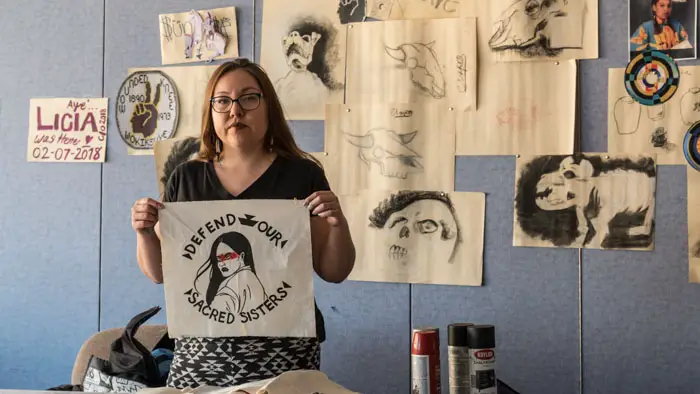 "…a major triumph from a multi-talented artist."
By focusing on the women in this one tribe, it is remarkable that the director can portray the issues that all the indigenous tribes on Turtle Island (a.k.a. North America) are wrestling with. Anderson, who is English with indigenous background, was already an accomplished photographer before she started making documentaries two decades ago. Her unique portraits of the Lakota women appear over the end credits. The depth she captures in them matches the insight she draws from the film footage. Women of the White Buffalo firmly cements her in the group of great photographers who also produce incredible documentaries, like Mary Ellen Mark.
The filmmaker's background in music, as her father was the lead singer of Yes (not to mention her own musical stint in the 1990s), informs her construction of the film. Her editing of the images captured by Kumiko Hayashi and Miguel Rama Torres is impeccable. The way everything weaves together fits the same pattern one finds in music. The contrast of the beginning scenes of dilapidated despair with the end shots of the ceremonial dress and dances filled with color achieve a magnificent crescendo. Women of the White Buffalo is a major triumph from a multi-talented artist. It may be grueling at times, but it is one of the best visions of something unseen released yet.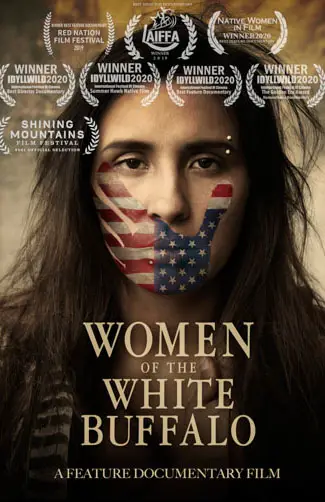 "…the way everything weaves together fits the same pattern one finds in music."