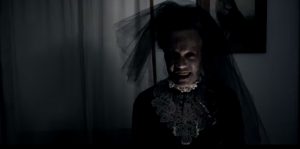 The original title of the ghost story Without A Body was Asomatous, which is clearly the superior name. Without A Body sounds like a grim detective story that kicks off with a severed head being found… without a body; bum, bum bbuumm! I get that the title is referring to ghosts, who don't have a physical body. It does not work as intended. The word asomatous is Latin for incorporeal or without a material body. Specifying "material" there is quite important, and it instantly conjures images of specters and spirits. Plus, it is a word that the majority of people might not be familiar with, so it stands out more and is less generic sounding than Without A Body.
Awkward titling aside, what is the dramatic supernatural thriller about? Not too long after his wife's death, Alex Gibbs (Jack Campbell) and his children Rachel (Whitney Rose Pynn) and Sophie (Isabella Kai), move into a new home. The younger Sophie is excited to explore the new house and make new friends. 16-year-old Rachel is less thrilled, as she's still grieving and feels like her dad is trying to ignore his emotions and move on.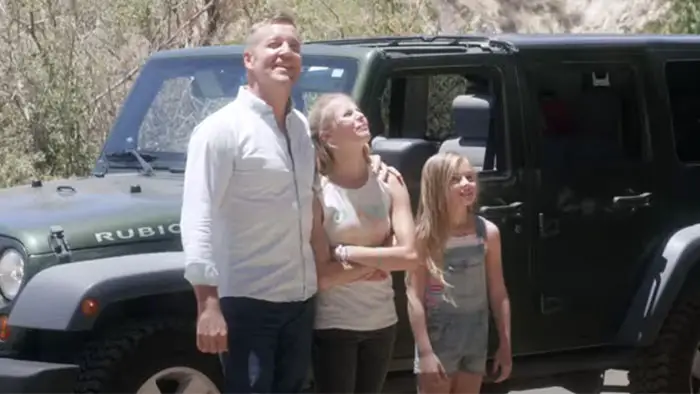 "…Alex must learn how to stop the all too real threat of the malevolent ghosts…"
One of the reasons the Gibbs family moved to this particular place is for Alex's job. The abode has long been rumored to be haunted, and Alex seeks to debunk it. Sophie quickly befriends Gabriel (Jayden Besana), a boy who died there long ago and is trying to warn her, and her family, of terrible danger. Enlisting the help of his neighbor Hannah (Catherine Kresge) and medium Malcolm (Kevin Sorbo), Alex must learn how to stop the all too real threat of the malevolent ghosts Mordeya (Rena Owen) and Miguel (Jordan Besana).
Written by Andrew B. Chisholm and Cecile Cinco, Without A Body hits all the expected beats. Of course, the dad's going to blame grief, stress, and just getting used to the new place, as ways of waving off the strange happenings and visions everyone has encountered. Of course, the neighbor knows plenty about the house and is not so quick to dismiss ghosts as the stuff of urban legends.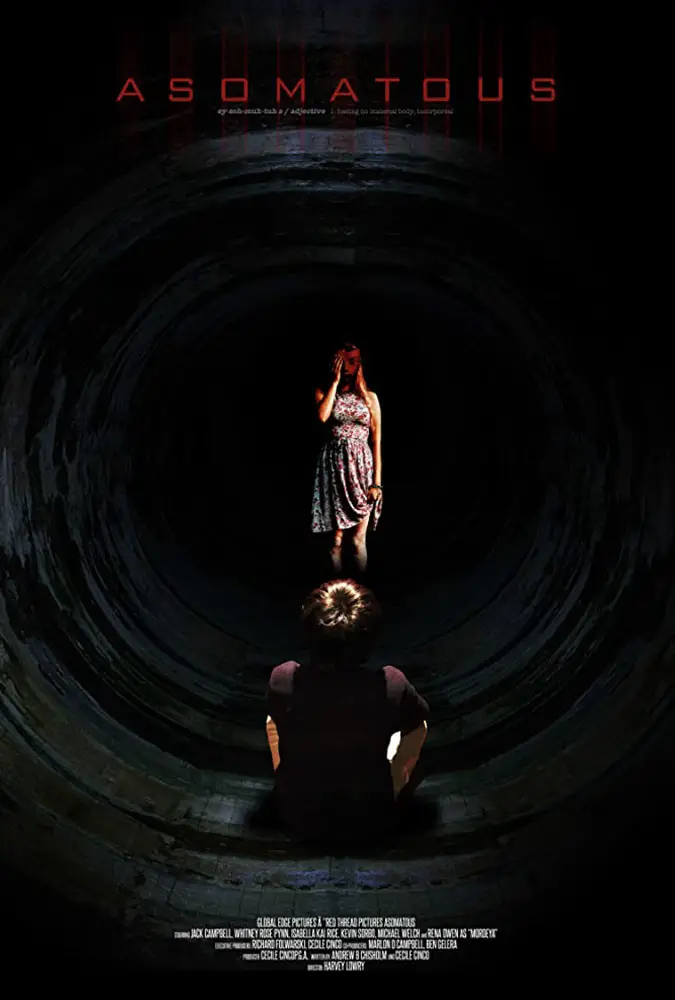 "…far more interested in the drama of the family then the ghosts..."