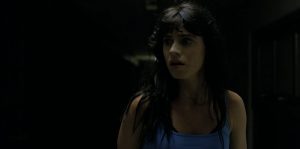 Johnny (Drew Rin Varick) is a demented individual in Garret Kruithof's Devil's Acid. He lives a life of wealth and valor (at least in his own mind) as he keeps those around him in what he believes to be their rightful place. Johnny is also the star of Dale's (Dale Beasley) bedtime story to his two children. As Dale becomes more and more intoxicated, he develops a twisted tale of sex, drugs, and hallucination that is sure to spark their interest.
Within the bedtime story, Johnny, his brother Luke (Eric Gibson), and a group of "hot" women navigate an abandoned jail after using the drug known as "Devil's Acid." As the group wanders throughout the prison, tripping on drugs, they find themselves torn between reality and illusion. Unintentionally using the help of one another, they will attempt to decipher the distinction between their existence and the harsh figments of imagination. 
Writers Eric Gibson and Finch Nissen wrote a screenplay around a story idea, from director Garrett Kruithof, that had the potential to be fun and deranged. The plot does more than depict individuals wandering the halls of an abandoned jail. They found a way to use this simple illustration to accurately explain to audiences the things that go on in our minds.
"…the group wanders throughout the prison, tripping on drugs…"
The filmmakers deftly fracture the reality of their characters and allow audiences to see not only how frail the human mind can be, but the untapped potential that is inside each person. They use beautifully dark visuals and a keen sense of humor to guide audiences through Devil's Acid. The story and its meaning firmly hold the audience's attention, and the writers found a wonderful balance of ridiculousness and substance when developing this film. 
While I was impressed with the ideas proposed throughout the film, the actors' inability to deliver these ideas was a monumental turnoff. There were times when each actor found a place in which they were comfortable. Moments when they came across as authentic and convinced viewers, however briefly, of what was taking place within these prison walls. However, the majority of the film is plagued by poor acting, making it difficult to appreciate the better elements.
Except for Betty Jeune (who portrayed Aiesha), the characters lacked cohesion within themselves. Jeune managed to remain level-headed and stay in character throughout Devil's Acid. The other actors struggle to keep their characters' personalities linear and in check, even when allowing for everyone tripping on acid. Character development is necessary for any story, but these fictional people never do. They merely veered from their assigned roles, leaving audiences confused about their part in this world. 
Again, the writers of Devil's Acid found a wonderfully twisted way to present audiences with a new understanding of the human psyche. They visited untapped caverns of the mind and displayed existential views of the world that we live in. Had it not been for the majority of the casts' inability to act, I believe that Gibson, Kruithof, and Nissen's artistically written script could have been beautifully expressed through this wonderfully warped story.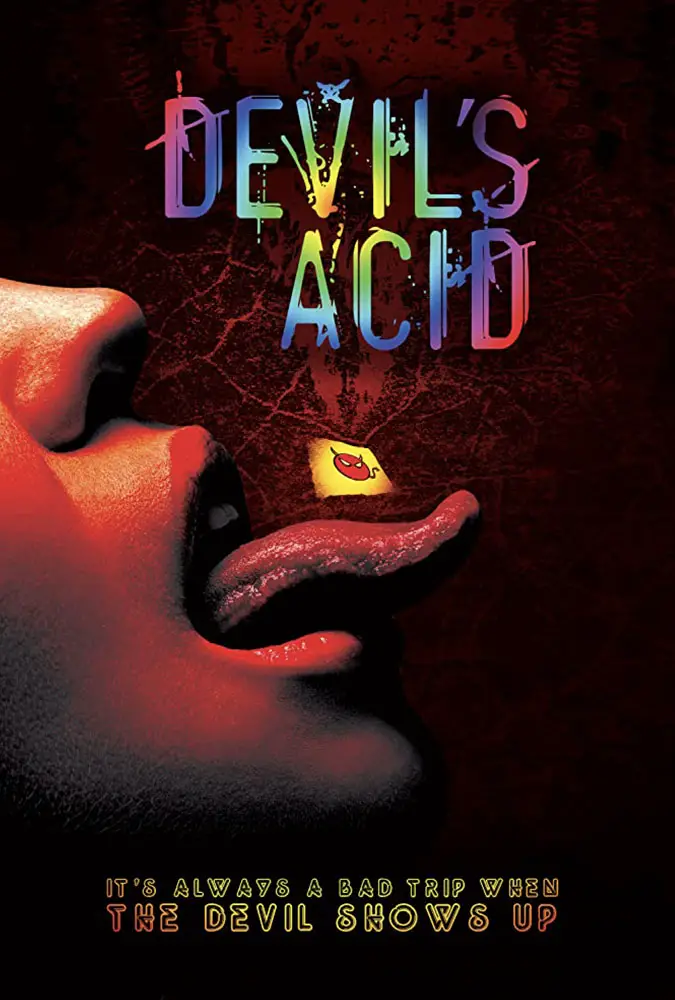 "…beautifully dark visuals and a keen sense of humor..."