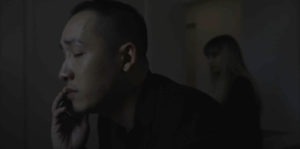 Would you ever be friends with your siblings if you weren't related to them? Director Brylle Gaviola and writer/star My Do bring together a family torn apart in With You, I Found Me. Minh (My Do) is grieving the loss of his husband, Ian (JD Charisma). Still struggling, Minh is invited to his mother's home for a family gathering (if I didn't know better, it's almost an intervention).
The extremely hesitant Minh has been estranged from them for quite some time. He asks Ian's sister, Su (Emily Hooks), to accompany him for support. The encounter starts well as sister Rose (Michelle Park) welcomes Minh with open arms. But the good feelings don't last long with the arrival of Lin (Abby Rey), who recently got out of rehab. Soon, the reasons Minh left long ago resurface.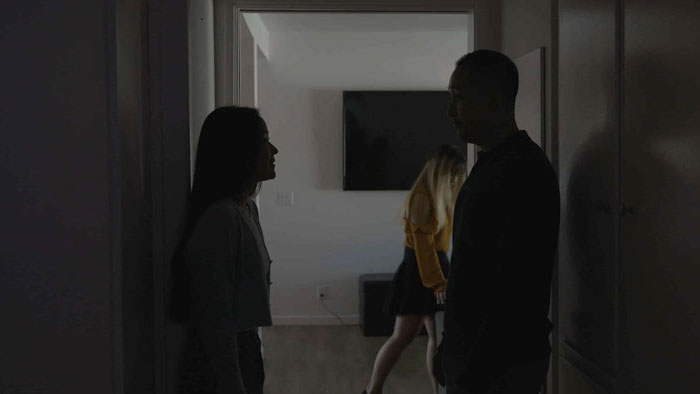 "…grieving the loss of his husband…Minh is invited to his mother's home for a family gathering."
With You, I Found Me is an insightful examination of a dysfunctional family. We're used to seeing films about the big blow-up that broke the familial bonds, while this brings us to the other side of the story as the family struggles to find reconciliation. I'm sure many of us have been there. Sometimes one has to escape the pressure and drama of family, but when joy and tragedy strikes, you're alone with nowhere to turn.
My only challenge to Gaviola is to think of a short film like a song. It sounds cruel, but don't be afraid to play with your audience's emotions. Cinema is one of the few mediums where you can orchestrate a viewer's feelings through not just plot and dialogue but acting and story structure as well. I would have started the film on a high note with Minh and Ian's loving relationship. Then throw the lead character into the pits of despair, beat him down further with family s**t, offering moments of hope, just to take them away. I'll admit my criticism is all about style and ways to elevate this short drama to higher artistic levels.
If your family has ever been torn apart, With You, I Found Me will feel painfully familiar. What Gaviola and Do do so well is connect with audiences within its narrative and offer deep insight into the family's dynamics. Figuring out your family is rarely simple, always painful, because good or bad, you're stuck with 'em.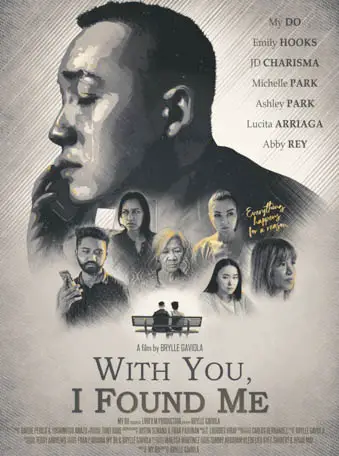 "…offers deep insight..."