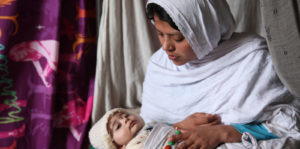 Equal parts maddening and heartbreaking, With This Breath I Fly unflinchingly documents the legal travails of two women in Afghanistan who have been found guilty of breaking traditional Islamic law as practiced by their villages.
Let me rewind a moment. In Afghanistan, there exist two viable sets of law: 1) The secular law of the nation of Afghanistan and 2) The traditional values (Shari'a) generally preferred by the traditional villagers. For the latter, a woman's fidelity to her husband is total; after all, the man paid the bridal price for the woman. Therefore, she is his property in Islamic tradition and must learn to deal with both him and his foibles. Thankfully, in Islam even, there exists the escape valve of divorce.
However, for the husband to grant the divorce, apparently, he must be amenable. If he is not, the wife is in real trouble if she should happen to flee the house. Such is the predicament of the first subject of With This Breath I Fly, Farida. She attests that her husband beat her with frequency. We watch as her lawyer discovers, while interviewing Farida's parents, that these beatings resulted in four lost pregnancies. Further, we learn her husband is a pedophile; her mother discusses how Farida would be horrified at the underage prostitutes her husband brought home.
As her husband would not provide a divorce, Farida's solution was to flee with a young man named Rahme Khoda. They went to a far away village and lived in sin. When it was discovered that she was not a virgin, this became an issue. When it was further learned that she was still a married woman, to prison she went.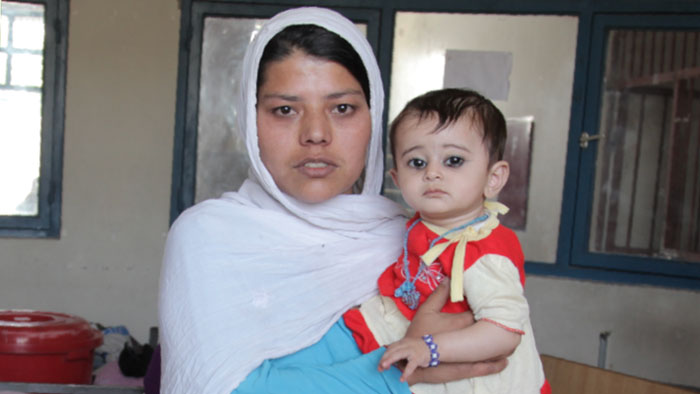 "…unflinchingly documents the legal travails of two women in Afghanistan who have been found guilty of breaking traditional Islamic law…"
The second person we follow is Gulnaz. She has a more straightforward yet equally terrible problem. Her uncle raped her, and that resulted in pregnancy. According to the Shari'a law, if she had come with the complaint immediately, they would have punished her uncle with full force. However, Gulnaz waited four months until she was visibly pregnant to lodge a complaint. The traditional values set reasoned there was no crime there. Thus, Gulnaz and her uncle both found themselves imprisoned for sex out of marriage.
As if these events are not terrible enough, With This Breath I Fly almost wasn't completed and therefore could not tell these heartbreaking true-life stories. Briefly, the EU, which sanctioned the film's production, grew concerned it would make their partners in the Afghan government look bad. After a prolonged fight with the producers, and upon the pardon of one of the subjects, the EU relented, and filming resumed. That they were going to cancel production just for the sake of "appearances" caused me for a moment to become inchoate with silent rage.
It would, however, be unforgivable of me to leave you, the reader, with the impression this is an entirely tragic documentary. For starters, both Farida and Gulnaz obtained two wondrous miracle workers in the department of human rights law. Kim Motely, representing Gulnaz, works absolutely tirelessly. Shakib Sultani, who represents Farida, is a master negotiator. The work of these lawyers inspires hope that these women will find better lives.
With This Breath I Fly is a remarkable documentary. I strongly encourage anyone with a beating heart and inquisitive eyes to watch it as soon as possible.
For screening information, visit the With This Breath I Fly official website.