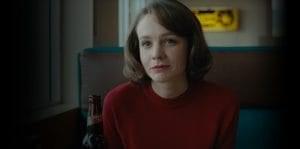 Quietly moving and wholly effective, Paul Dano makes his directorial debut with Wildlife, a 1960s-set exploration of marital discord. Dano adapted Wildlife from the novel by Richard Ford with Zoe Kazan. Together they weave a fluid yarn about an ever-changing family dynamic.
Dano has delivered some great performances over his career – Love and Mercy and There Will Be Blood come right to mind – but announces a new stage of his career as a director with a steady and capable hand. Assisted by cinematographer Diego Garcia, Dano gorgeously captures the sparse Montana landscapes with an artful eye. Wildlife, a straightforward character piece, is a thing of beauty.
"In the absence of his father, he quickly steps up to be the man…"
Carey Mulligan stars as Jeanette Brinson, who is married to Jerry (Jake Gyllenhaal), and their marriage has its share of strains. Jeanette, at the behest of her husband, doesn't work because Jerry prides himself on providing for his family. When he loses his job at a golf course, further pressure is placed upon their marriage. Jeanette goes back to work so they can get by. Jerry decides his next move is to join firefighters, who are trying to put out a wildfire out in the nearby mountains.
Jerry's decision to leave for a period of time doesn't help the festering tension in his marriage. His absence changes everything. Wildlife is witnessed through the eyes of Jerry and Jeanette's son, Joe (Ed Oxenbould), who watches everything change around him. His mother becomes a different person without her husband around and Joe, though strikingly more mature than anyone his age, has to find the depths within to process his changing family.
Oxenbould, a young actor slowly picking up steam, is startling believable as Joe. In the absence of his father, he quickly steps up to be the man of the house even though he is still a boy, who needs a dad. This is the performance that will put more eyes on the up-and-coming performer.
"In quite possibly the performance of her career, Mulligan shines…"
In quite possibly the performance of her career, Mulligan shines as Jeanette, balancing the frustration and disappointments she lives with every day. She isn't always a sympathetic character but one we can understand. Life hasn't always gone the way Jeanette imagined and Mulligan breathes life into every moment, every look and every line she gives. Gyllenhaal, one of our greats, takes a smaller role here, serving as the catalyst to the family's evolution. He spends the middle portion out of the film.
We've seen stories like Wildlife done many times before but rarely are they done with such grace and humanity. Dano isn't interested in plate-smashing histrionics but showing the nuances of these characters. They don't always make the right decisions but who does? This is an unabashedly old-fashion character piece and a lyrical exploration of life. A true gem from a burgeoning filmmaker.
Wildlife (2018) Written and directed by Paul Dano. Starring Carey Mulligan, Jake Gyllenhaal, and Ed Oxenbould. Wildlife premiered at the 2018 Sundance Film Festival.
Grade: A-