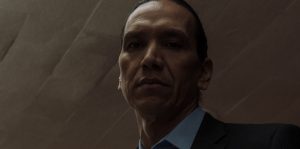 SUNDANCE FILM FESTIVAL 2021 REVIEW! Wild Indian is, at one level, the story of young Mawkwa (Phoenix Wilson), an indigenous boy in Wisconsin, who is abused at home, bullied at school, and develops severe emotional problems as a result. Beyond that narrative, writer/ director Lyle Mitchell Corbine Jr. takes a much deeper dive into cultural trauma, with Mawkwa's story representing the legacy of what the Anishinaabe peoples have endured.
Mawkwa and his friend, Ted-O (Julian Gopal), spend their time in the woods, away from town, practicing shooting with Ted-O's rifle. Mawkwa's aim is poor, right up until the moment he spots another classmate some distance away, wandering the woods. It's a boy who has been talking to a girl Mawkwa likes, and he calmly takes aim and drops him. Ted-O is shocked and traumatized, but Mawkwa threatens to blame the killing on him and browbeats him into covering up the crime. The days that follow pass with no consequences, and the two drift apart as life goes on.
Fast forward to the present day. Ted-O (Chaske Spencer) is released from prison after serving a sentence for dealing drugs. He's heavily tattooed and seems to accept the prison release without enthusiasm, as though it's not the first time and won't be the last. Ted-O wears his complex tribal identity as a huge neck tattoo that spells out "Ojibwe." For him, it is less a proud flag of heritage and more of a scarlet letter.
Adult Makwa, played with Dexter-like dead-eyed affect by Michael Greyeyes, is a corporate manager on the West coast now, working for an unnamed, nervous executive, played by Jesse Eisenberg (who also produced Wild Indian). Mawkwa has become Micheal. He married a white woman, has a child with another on the way and is living what seems to be an ideal, if somewhat sterile, life. His Ojibwe heritage is buried in Wisconsin with the body of his victim. He's still a sociopath, having learned to mimic the emotions of those around him and responding in ways he knows they expect. His neatly constructed shell of a life nearly explodes in his face when Ted-O visits.
"Ted-O is shocked and traumatized, but Mawkwa threatens to blame the killing on him…"
While the trauma comes down from generations of cultural abuse, Michael/ Mawkwa's sociopathology is clearly the response of one individual, not the inevitable result of that life. Ted-O, too, came through the same cultural fire and is wholly intact emotionally, much to his own detriment. Where Mawkwa avoids the searing pain of his past by entirely rejecting it, Ted-O carries that crushing weight like a stone on his back.
Corbine artfully presents the discomfort of a displaced people through subdued visuals and audio tension. He makes bold choices in his feature debut, fearlessly expressing Mawkwa's self-loathing without pulling punches. By assimilating as fully as possible into white culture, Mawkwa enjoys financial success, as well as the perks of white approval. His lack of emotion is a metaphor for a people who've turned away from their indigenous ways in order to survive this America. Those who still embrace their heritage may find themselves fading out of relevance, at the risk of their own existence.
The required bargain is a Faustian trade of one's soul that commits further trauma to a people who've already known generations of it. In a speech that summarizes much of what the movie says, Mawkwa lashes out at his people, blaming what he sees as weakness on being descendants of the losers of the wars. In his view, all the worthwhile people died fighting the white invaders.
Wild Indian is an intentionally uncomfortable film. No one involved comes through unscathed, including the viewer, but it opens a window to understand the pain that's been inflicted on indigenous peoples. It's a positive step for anyone willing to take it. 
Wild Indian screened at the 2021 Sundance Film Festival.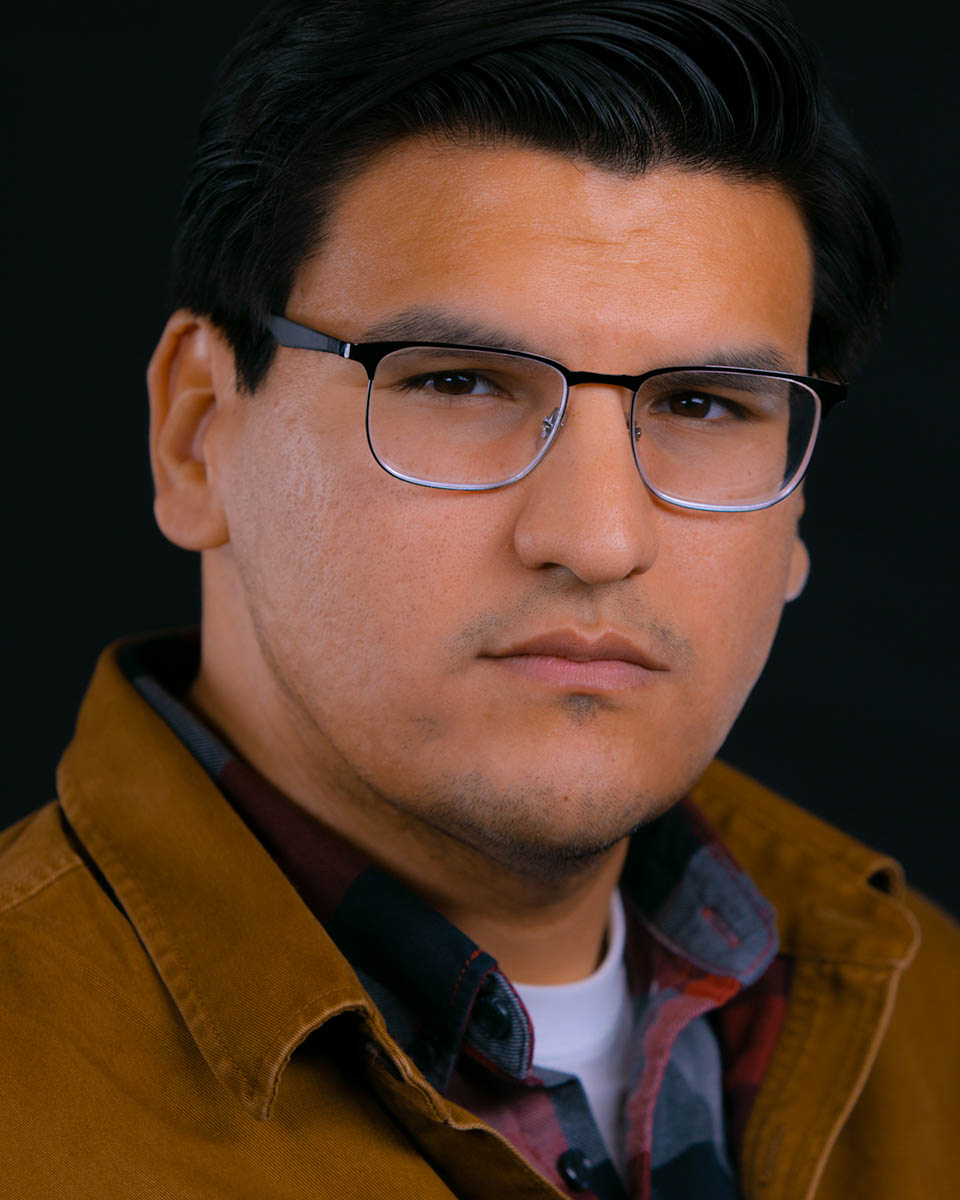 "…a Faustian trade of one's soul that commits further trauma to a people who've already known generations of it."