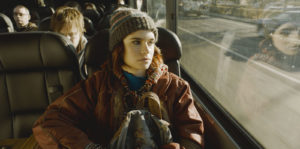 COMING TO THEATERS! Ben Epstein's dramatic feature, Who Are You People, falls right into my wheelhouse. It's a story of imperfect people trying to figure life out. The writer-director also asks some very tough questions in the end. Ema Horvath stars as Alex, a 16-year-old teenager feeling lost and forgotten by her parents Carey (John Ales) and Judith (Alyssa Milano). Alex's combative Gen-Z attitude and her ill-conceived attempt to seduce her English teacher, Rohan (Siddharth Dhananjay), leave her parents no choice but to send her to boarding school.
Before she leaves, Alex stumbles across an apology note written to Judith long ago from a man named Karl (Devon Sawa). Alex suspects he is her biological father. The problem is Carey and Judith were married at the time, which may explain why her parents love her sister more. So, Alex concocts a ruse to unenroll herself from school and sneak off to meet her birth father living in a small rural town. The plan works, and she shows up on Karl's steps. More accurately, she is at Karl's cousin Sarah's (Yeardley Smith) place, as that is where he's living.
Like a true narcissistic Gen-Z teen, Alex is offended that Karl is not exactly happy to see the daughter he never knew. What Alex finds in Karl is a very flawed person. He's an alcoholic though he's been sober for quite some time. However, he spent time in prison for beating up the sheriff's son. Karl is also estranged from his emotionally abusive father. Then there's the story behind Alex and why she never knew about Karl.
What I love about Who Are You People is that writer/director Epstein refuses to take the easy route in telling this story and in character development. What the filmmaker does so beautifully is load the narrative with stereotypical characters and then refuses to let them fall into those stereotypes. Karl is the broken loner who wants to live out the rest of his life, keeping his head down. He goes to church with Sarah, which provides a modicum of comfort. However, Alex's arrival forces him to face his past, and the results are mixed, to say the least.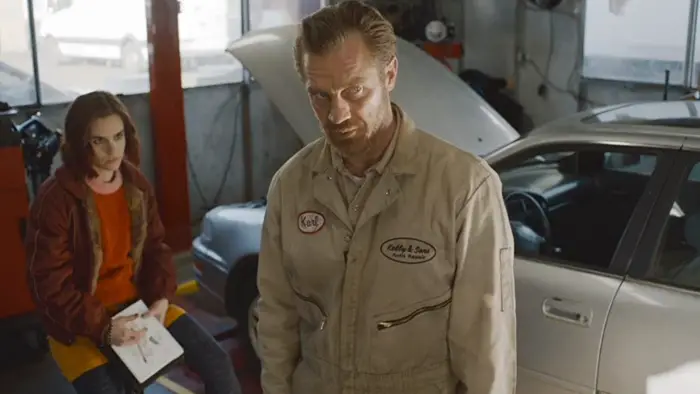 "…Alex is offended that Karl is not exactly happy to see the daughter he never knew."
Alex is your typical Gen-Z teen. She believes she understands the world better than the old generation. She is vegetarian while constantly letting you know it and has no problem questioning authority to their face. But this virtuous Social Justice Warrior is still a teen using social justice to hide her insecurities, and Horvath navigates this complex character beautifully. Both Karl and Alex are beautifully written complex characters.
Horvath is incredible as Alex. She makes the narcissistic tendencies believable while making the character relatable. Sawa brings a fantastic level of sympathy to Karl. The actor ably plays the shifting sympathies at the end as well. If you've ever made a big mistake in your life, you'll empathize with Karl.
I have to praise Epstein's story. Who Are You People does not give us a "happily ever after" finale. Instead, each character, including Alex's parents, is profoundly changed by this experience. These changes will forever alter everyone they touch in a real, personal way. There are also discussions of social justice and religion, which all lead to a big reveal that goes beyond mere right and wrong. This reveal truly changes everything you know about each character. That's great storytelling.
Who Are You People is one of my favorite dramas of the year. Epstein's plot is compelling, and his character development is brilliant. But taking a step back, the film represents the lives of real people who have made massive mistakes and are trying to move on as best they can. These stories are compelling because they state what social media never can: we're all flawed people in need of grace and forgiveness.
Who Are You People is coming to theaters and VOD on February 24, 2023.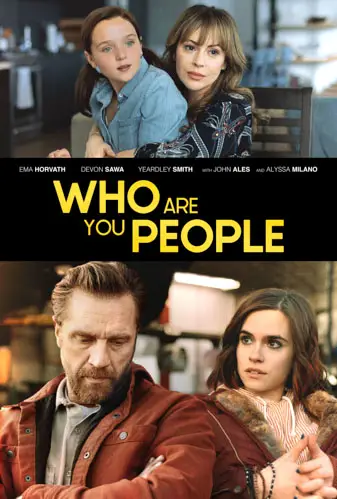 "…one of my favorite dramas of the year."