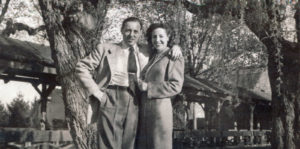 NEWPORT BEACH FILM FESTIVAL 2022 REVIEW! The documentary Who are the Marcuses?, written and directed by Matthew Mishory, is about, until now, unknown philanthropists Lottie and Howard Marcus. Living a very quiet life, Lottie and Howard Marcus invested with their acquaintance Warren Buffett early in their marriage, never looked back, and never touched their money. Amassing millions, the Marcuses eventually donated nearly $500 million to the Ben-Gurion University of the Negev in Israel to ensure a future with water in the desert.
However, the story of who the Marcuses were isn't all about philanthropic wealth left to a significant cause and the selflessness surrounding this grand deed. Mishory also explores how the couple's life was unlike so many others. Their donation had much to do with giving back for being alive. As Holocaust survivors, Lottie and Howard Marcus escaped Nazi Germany in the 1930s, unlike many in their families who did not.
Through photos and interviews, including interviews with their daughter Ellen, the filmmaker provides the background and understanding of how this grateful and philanthropic family was able to make a difference in history despite the horrors they endured. They would settle in Great Neck, New York, where he became a dentist. They eventually retired to a modest two-bedroom apartment in San Diego, California. Howard Marcus died at the age of 104, and Lottie Marcus died at the age of 99. So when it was announced in 2016 that this unknown couple had provided Ben-Gurion University with the most significant gift it (or any Israeli institution), had ever received, it changed the university's course in history.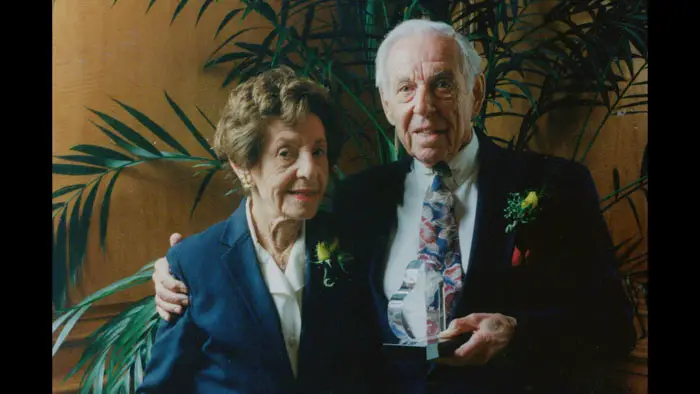 "…donated nearly $500 million…in Israel to ensure a future with water in the desert."
Who are the Marcuses? dives deep into the family's motivation to leave their fortune for desalination and advancing irrigation in the desert. In fact, the director offers many examples of success and a string of interviews and comments from Berkshire Hathaway CEO Warren Buffett, Israeli President Isaac Herzog, historian Daniel Gordis, best-selling philosopher Micah Goodman, E. Randol Schoenberg, author and activist Seth M. Siegel, and many others to provide a greater context.
Mishory crisscrossed the globe to Israel and back, to fully tell this story while providing an understanding of the extent the Marcuses' act of goodwill hit. Throughout, the filmmaker provides snippets on the importance of peace and climate change to Israel and the Middle East. Whether it's keeping the Mediterranean clean to swim and surf or providing water for the earth's growing population, Mishory covers it all with sweeping shots of the land, people, and place, plus archival images, family photos, and many other references visual and documented to tell this story.
From travels, research, many interviews, and a desire to serve a bigger picture, Who are the Marcuses? peels away layers as to why Lottie and Howard Marcus gave such a fortune away. Mishory offers a perspective on how philanthropy can make a change for the better, save a planet in crisis, and maybe even bring about lasting peace in the Middle East. And he shows us all this with water. Mishory created a great documentary that promises and supports Israel having a prominent place at the table in the future of water research and conservation and imagines peace through technology, all thanks to a nice Jewish couple from Long Island.
Who are the Marcuses? premiered at the 2022 Newport Beach Film Festival.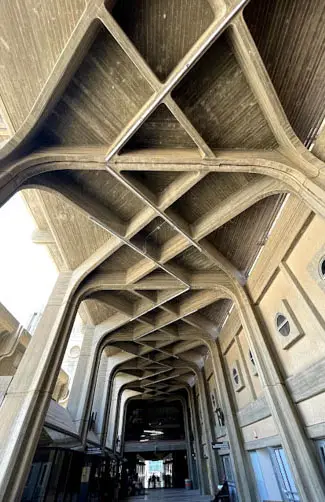 "…a great documentary that promises and supports Israel having a prominent place at the table..."