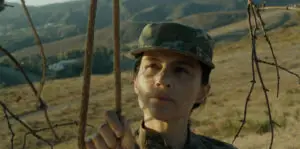 Luying Wang's short film, Where the Flowers Bloom, follows Diana (Dina Selimovic), a former Army officer back home from her tour with her husband. The film opens with Diana, donned in Army fatigues, walking across a peaceful field to a tree with a noose hanging from its limb. Then, before you can blink an eye, we're thrown into the chaotic war raging in Diana's mind. By her side is her long-suffering husband, Max (Max Schilley), who wrestles with being with a woman he no longer recognizes.
I've seen dozens of films and documentaries covering PTSD and its relationship with our servicemen and women. It's a serious issue, and still today, the situation never seems to improve for our veterans. What makes Where the Flowers Bloom stands out is how director Wang uses the specific medium of the short film to place us in the shoes of her protagonist. The filmmaker explores the relationship between Diana and Max and how her PTSD has built a wall between the two, even in the most intimate moments.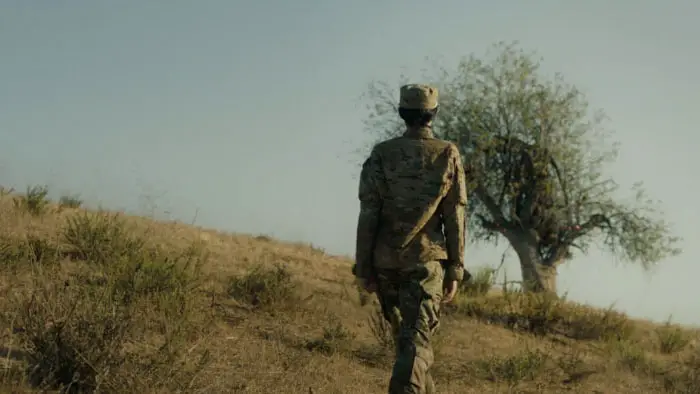 "…thrown into the chaotic war raging in Diana's mind."
The film moves quickly from one moment to the next as Max and Diana's marriage breaks down in front of our eyes. I found myself wanting to fight for this marriage and, like Max, feeling helpless along the way. Much of this rests primarily on Selimovic's performance. She says a lot about Diana's condition in the quiet moments. Wang's film is just as much about Diana's condition as it is about the tenuous grasp she has on her marriage.
Where the Flowers Bloom tells a sober and somewhat tragic tale about PTSD and the hopeless state our veterans find themselves in service to our country.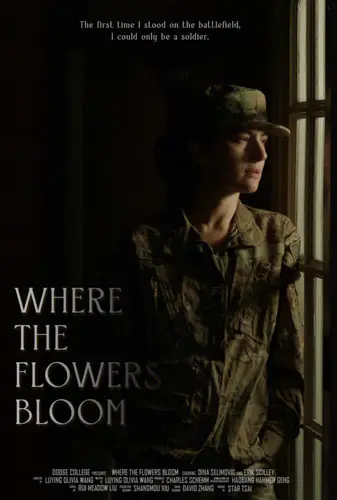 "…moves quickly from one moment to the next..."