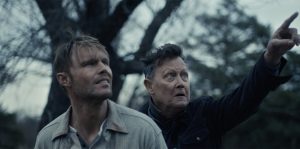 Grashaw brings the disparate threads of the script into a cohesive whole by achieving a uniform visual language that lines the chapters up without causing confusion. Long, lingering takes of the setting just observe the family members as they struggle to feel comfortable in their own skin, much less around others. The entire production is visually majestic, with Eli running from the Romani's house to his car especially standing out. Also, the editing, by Grashaw as well, seamlessly moves from one intense scene to the next without sacrificing momentum.
The entire cast gives the performance of their careers here, except for Robert Patrick. He's just been so good in soo many films that, while he is utterly brilliant here, it might not be his very best. Stahl, who has been in several engaging projects (Speed Of Thought anyone?), stuns as the ne'er do well Eli. He's at once empathetic and frustrating. After arriving home, Mary sees Thomas first, and then Eli comes around the corner with a little hand wave, unsure of how his brother will react. It is a small act but is the perfect reaction at that time.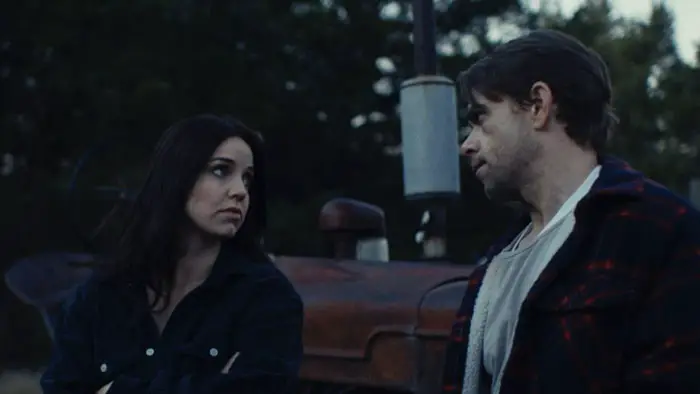 "The entire cast gives the performance of their careers…"
Haze is so sweet as Thomas that the turns he takes are surprising. The actor plays each revelation with the right amount of frustration, confusion, and anger. Garner, who has been brilliant since at least Dreamland, shines as the sympathetic, realistic Mary. Her chemistry with Hale is fantastic, and he also delivers a performance unlike any we've seen from him before and nails it. The incomparable Ronnie Gene Blevins shows up in a brief but memorable role, and as always, he elevates his scenes tenfold.
What Josiah Saw examines religion, trauma, grief, sanity, and familial bonds in a truly unique way. Grashaw elegantly balances the heavy drama, action, and horror moments, crafting an unforgettable journey. Dilts intelligent screenplay is brought to life by a stunning cast giving it their all in every scene.
What Josiah Saw screened at the 2021 Fantasia Film Festival.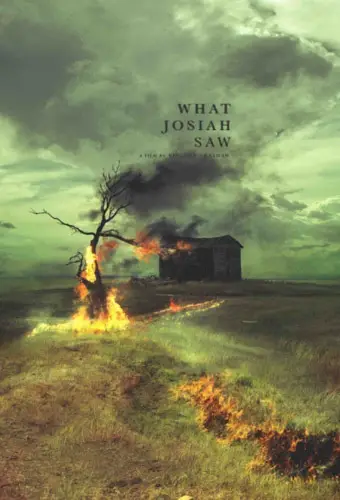 "…think Hell Or High Water if it was a horror-tragedy..."