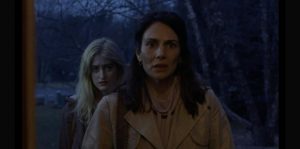 FANTASIA FILM FESTIVAL 2021 REVIEW! Theodore Schaefer's debut feature, Giving Birth to a Butterfly, is one of the most inspired experimental narratives I've seen in the modern age of cinema. It is rife with symbolism and weird energy. It is a product of its influences, of which we definitely have David Lynch and Kenneth Anger, and I'm not mad about it.
The plot sounds pretty simple: Diana (Annie Parisse) is a suburban wife and mother of Drew (Owen Campbell), who is just out of high school, and Danielle (Rachel Resheff), who isn't too far behind him. Her husband, Daryl (Paul Sparks), is obsessed with starting a restaurant. As the plot slowly unfolds, we begin to see that Daryl is about as close to starting a restaurant as I am. He works behind the counter in a diner while Diana works at a pharmacy.
One day while at work, a young male customer can't afford condoms, so Diana offers to pay for them. Unfortunately, when she goes to swipe her credit card, the purchase won't go through. It turns out her bank account is overdrawn. At first, she doesn't know why, but it doesn't take long for her to realize she's been scammed in some way. Diana finds this out right after discovering her son Drew is dating Marlene (Gus Birney), who is pregnant. Although he is not the father, he intends on raising the child as his own. Daryl agrees without asking that Drew and Marlene can stay at their house. As a favor, Marlene offers to drive Diana to the address of the people who scammed her.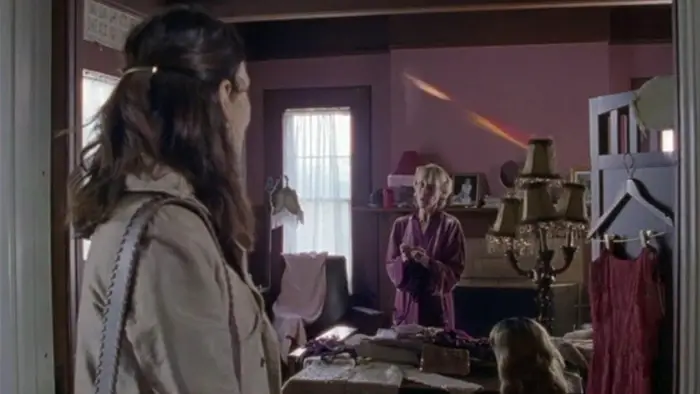 "…it doesn't take long for [Diana] to realize she's been scammed…"
This would be enough of a story to be fairly interesting, but what happens from here is pure weirdo magic. If you are looking for a more straightforward film, this might not be your particular slice of pizza. There's plenty of zoom-in close-ups of people giving existential monologues. There's more than one set of twins. I could go on. The thing that I particularly enjoy about Giving Birth to a Butterfly is its ability to create a surreal, magical world out of something completely ordinary.
The number of filmmakers out there making truly bizarre productions that also happen to be of great quality can be counted on one hand. Theodore Schaefer, who directed and co-wrote this feature, is one of those filmmakers. I can't wait to see what he does next. The film is a little like Donnie Darko meets Twin Peaks, but leaving it at that is way too dismissive. It really explores the malaise of suburban living and the surrealism of reality. This is a bit of a Herculean task that Schaefer and the cast and the crew execute almost flawlessly. The production design from Cassandra Holden merits special mention. The sets are perfect. Cinematographer Matt Clegg also does an excellent job. The film is visually interesting on every level.
Though this isn't entirely perfect. Some of the explorations of boredom can lend themselves to be, well, boring. Thankfully this doesn't happen too often throughout Giving Birth to a Butterfly.
If you like anything David Lynch or any of the surrealist masters, like Luis Bunuel have ever made, then you will like Giving Birth to a Butterfly. It also has a kick of Douglas Sirk/Ranier Fassbinder melodrama which I always love. If these are things you seek out in films, you will be right at home here. It's an acquired taste for sure, but for the right viewer, it'll become a perennial favorite.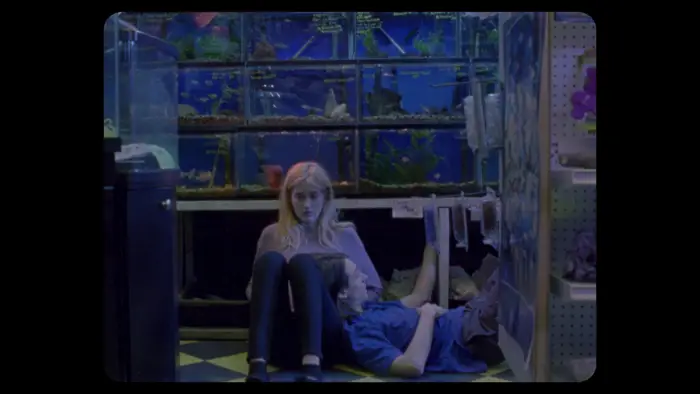 "…visually interesting on every level."