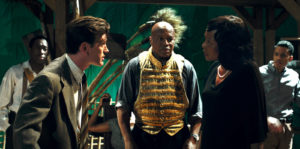 As part of the New Deal to stimulate the U.S. economy during the Great Depression, the Federal Theatre Project was created. As outlined in the PBS documentary New Deal for Artists, one of the beneficiaries of the FTP was the New York Negro Theatre Unit in Harlem. Its first production was an adaptation of William Shakespeare's Macbeth, called Voodoo Macbeth. The theatre's director was Rose McClendon, and the play was produced by John Houseman and directed/adapted by Orson Welles. Now, ten directors tell the behind-the-scenes story of this historic production.
The film, also titled Voodoo Macbeth, opens with Rose McClendon (Inger Tudor) and John Houseman (Daniel Kuhlman) searching for a director for the Federal Theatre Project's first production of Macbeth. Houseman immediately throws the name of 22-year-old actor Orson Welles (Jewell Wilson Bridges) into the mix. Welles initially turns down the job because he wants his first production to be something special with his fingerprints all over it. While out on the town with his wife, Virginia (June Schreiner), the two came up with the idea of setting the play during the Haitian Revolution of 1791 and incorporating Voodoo mysticism to cover the supernatural elements.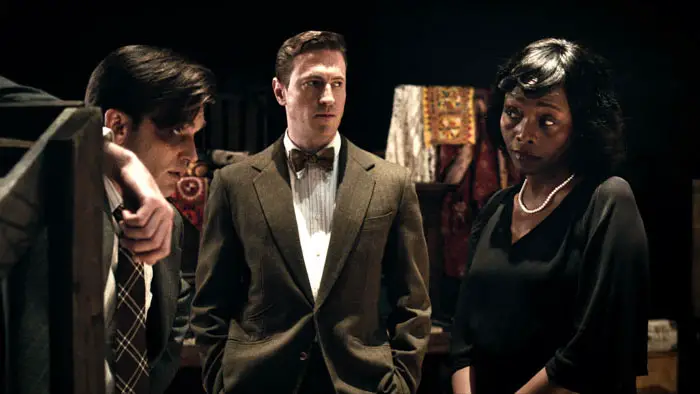 "…Rose McClendon and John Houseman…search for a director for the Federal Theatre Project's first production…"
The next day Orson accepts the job and begins adapting the play with Virginia serving as producer. From the start, the production faces one problem after the next. First, the play has to be a Negro-led production. Concessions were made having Houseman and Welles at the helm, but Virginia had to go, which started a war of egos between Orson and everyone else.
The next problem involves casting. Though McClendon, as Lady Macbeth, was a longtime stage actor and well-versed in Shakespeare, the rest of the cast was a mixed bag of seasoned actors and people Welles picked up off the street. These actors include veteran Jack Carter (Gary McDonald), up-and-comers Cuba Johnson (Wrekless Watson), and Juano Hernandez (Ephraim López). Finally, there's bar singer Edna Thomas (Ashli Haynes), whom Welles stumbled across at a nightclub with Virginia.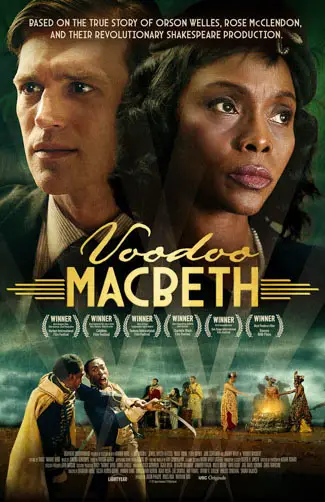 "…worth watching for bringing the Federal Theatre Project out of obscurity and to the forefront."