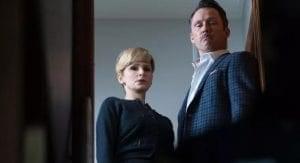 Villains begins with Mickey (Bill Skarsgård) and Jules (Maika Monroe) robbing a gas station. During the getaway along backroads, their car runs out of gas. Despite the intentionally lonely roads they chose, there happens to be a house not far from where the vehicle stopped. The loving couple sees that no one is home and break into the house. After unsuccessfully searching for the keys to the car in the garage, they decide to siphon the gas from that car and put into theirs.
While looking for a container to put the gas into, Mickey and Jules head to the basement. Down there, they discover a little girl, Sweetiepie (Blake Baumgartner), chained to a pipe along the wall. Refusing to leave her behind, the duo seeks a way to free Sweetiepie. Unfortunately, this is when the owners of the house return home.
George (Jeffrey Donovan) and Gloria (Kyra Sedgwick) piece together that the young lovers are on the lam and attempt a deal; they leave the girl there and are free to go. Neither Mickey nor Jules go for it, so the older generation handcuffs them in separate rooms. Can the petty robbers outmaneuver and escape the crazy kidnappers with their lives intact?
The opening 20 minutes of this comedic thriller are far too frantic for its own good. There is so much happening at such high velocity that it is hard to grasp the situation at hand accurately. The back and forth barbs between Mickey and Jules don't always have time to land, as the audience is still catching up from the in medias res opening. As they put on their masks for the robbery, home video looking clips of Florida play before a smash cut to them entering the gas station. The significance of Florida is lost on the viewer until at least another 30-minutes in, if not longer. The manic ways in which the two posture and react to the employees and customers there mixed with the smash cut is more jumbled than intended.
"Can the petty robbers outmaneuver and escape the crazy kidnappers with their lives intact?"
Happily, shortly before they break into the house, things begin to gel. Sadly, Villains sports one more major flaw; and that is its score. Mind you, Andrew Hewitt's music is quite evocative and beautiful throughout. The issue is that the sound mixing for it means the instrumentals overwhelm every scene. It often even drowns out the dialogue, which is never a good thing. This forceful music only adds to the chaos and confusion of the beginning, negatively.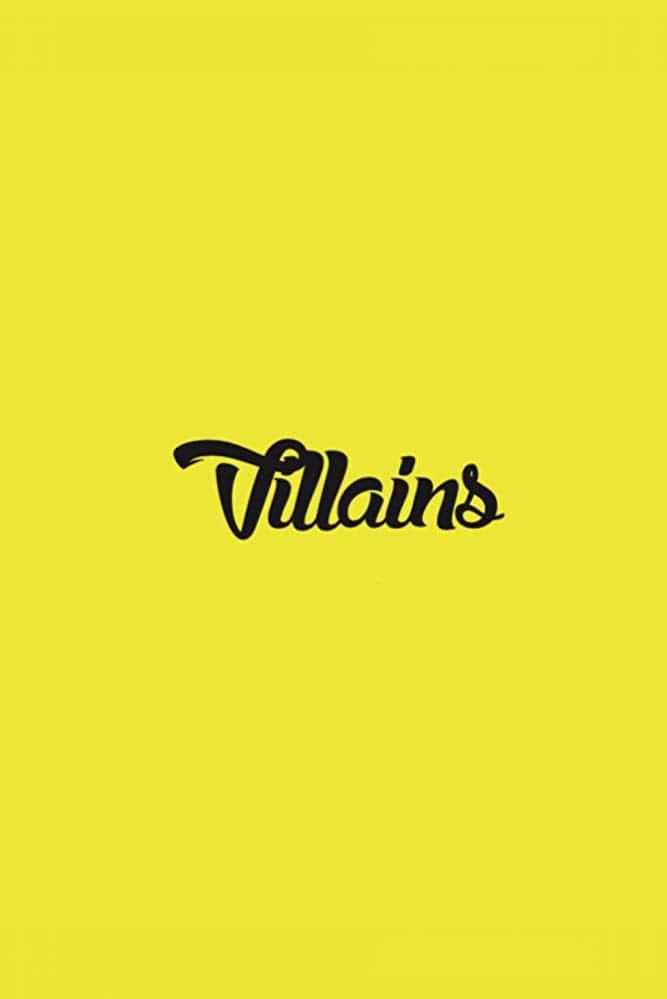 "…They exude such a calm demeanor that it instantly registers as creepy"