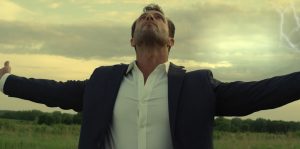 There's so much right in the gangster flick Vengeance is My Name that it feels like sour grapes to point out what's wrong with it. But it is my job as a critic, so I here go.
Revenge movies are, by design, quite simple affairs. Someone is wronged, and they seek revenge on those who committed said wrong. Writer-director Thor Moreno's mostly successful thriller does not reinvent this formula. In a nutshell, police officer Brad (Brian Cristofono, more on him later), and his partner, Lonny (Josh Burns), are on an undercover assignment trying to bust a drug lord when tragedy strikes: Lonny is killed in the fracas of gunfire.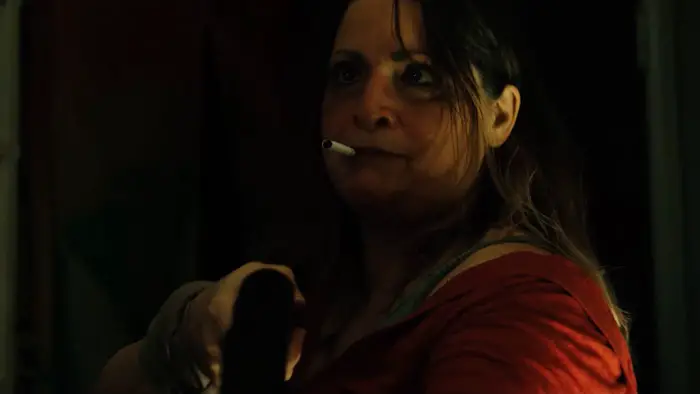 "…infiltrate the inner circle of drug kingpin Willie Caesar and take him down."
Understandably shaken and eager to hang up his undercover gloves, Brad appeals to his boss, Jensen (Ben Rollins), to be reassigned. But Jensen wants Brad to do one more job: infiltrate the inner circle of drug kingpin Willie Caesar (Robert Presswood) and take him down. With this assignment, Brad knows that he is likely to follow in Lonny's footsteps, but Jensen gives Brad his word that he will be set free upon Willie's conviction. With no choice and a pregnant wife (Jacque Stroo), Brad reluctantly acquiesces.
So, Brad's situation isn't really set up as an "avenging Lonny's death" scenario so much as a "one last job then I'm out" plot. However, the vengeance part does kick in much later. It's in this latter half that Vengeance is My Name comes to life and is shot, no pun intended, with a dose of electricity that carries it through to the end.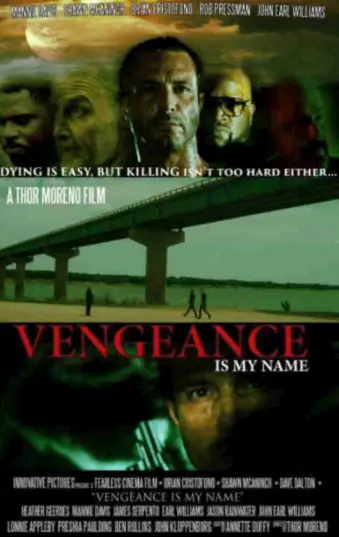 "…a level above the standard Pulp Fiction wannabe."