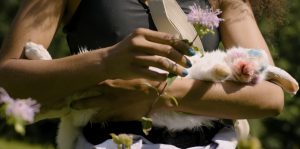 Denial:
In 1701, Mary Toft was born near Surrey, England. Approximately 25 years later, Mary, during her pregnancy, became obsessed with a rabbit living near her, miscarried, and started down a path that no one could have ever expected. Mary began insisting that she indeed gave birth… to a rabbit. Mary managed to convince a few medical doctors that this phenomenon actually took place, though others remained skeptical. After admitting it was a hoax, she was imprisoned. Velvet Cry is a modern day retelling of Mary Toft's preposterous claims as she navigates the five stages of grief.
Anger:
Why in the world would co-writers and co-directors Ian Deleón and Tif Robinette believe that Mary Toft's (Laci Broussard) story, set in the present day, would resonate with viewers? The real-life Toft's claims are absurd, feel unrealistic (regardless that this all happened), and presents obvious issues in terms of connecting the audience to its characters. In short, the plot is stupid, ridiculous, and unappealing.
Bargaining:
It became apparent early on in Velvet Cry that there would be some struggles in understanding the content and connecting with Mary. I was hoping for something authentic to connect with, but a rabbit birthed by a human woman is not something that proves relatable. In the back of my head, as the 24-minute mystery plays out, I pleaded with Deleón and Robinette to give me something worth watching, something worthy of praise.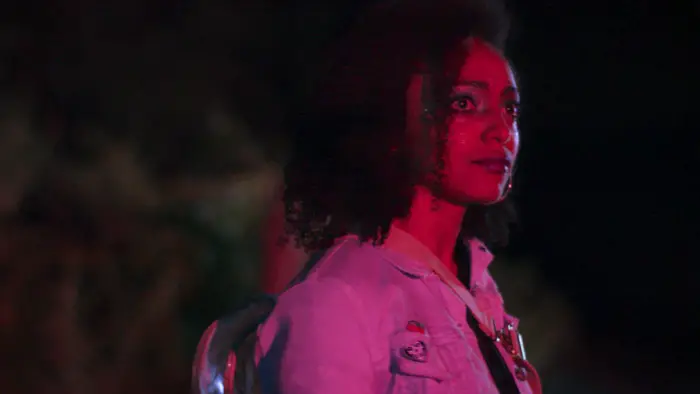 "Mary began insisting that she indeed gave birth… to a rabbit."
Depression:
As Mary continues to struggle with the loss of her "child," something palpable begins to develop out of her pain. Her deep-seated depression becomes the driving force of Velvet Cry. As viewers arrive at the final step of the grieving process, they are able to understand that there is a connection to be made and that maybe the filmmakers have something profound to say; they just happen to be saying it in a most WTF way.
Acceptance:
At less than 30 minutes long, Velvet Cry has very little time to develop and come to life. The opening moments are difficult to navigate, understand, or appreciate. Due to this initially rocky beginning, the five stages of grief play out within all those watching. As viewers begin to accept what is occurring to Mary or at least believe that she believes it, they also begin to understand the beauty that lives within this story's uniqueness. That understanding propels audiences toward appreciating the film as a whole.
The most crucial aspect of Velvet Cry is that there is essentially no dialogue. This means that Laci Broussard is tasked with conveying every ounce of emotion through body language and facial expressions. The talented Broussard, whose character is isolated for much of the runtime, delivers a stellar performance deserving of the highest praise. Presenting the viewers with the five stages of grief with fewer than ten words throughout the film is a tall order and something that many younger actors may struggle with, but not Broussard. Even when viewers wrestle with accepting the story at face value, she conveys the appropriate emotional honesty for each and every scene. She is why viewers can eventually appreciate what is being said, understand the severity of the story, and connect with Mary's plight.
Velvet Cry is aggressive in its approach to convey grief's five stages and can be graphically unappealing on occasion. Still, that uncomfortableness that Tif Robinette and Ian Deleón play with is part of the reason it eventually reaches its viewers. Even with a turbulent beginning, the film transitions into something beautifully twisted and engagingly dark.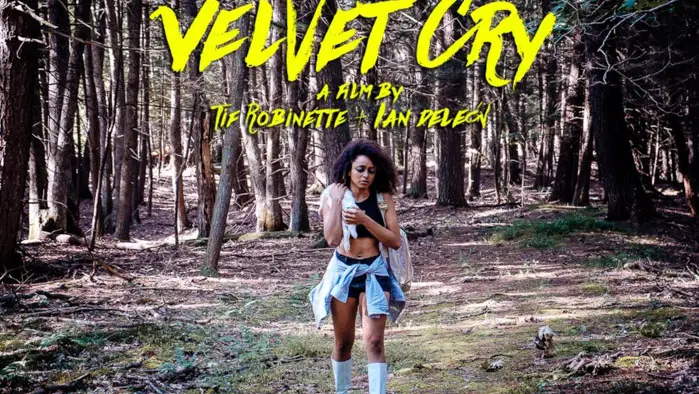 "…Laci Broussard...delivers a stellar performance deserving of the highest praise."