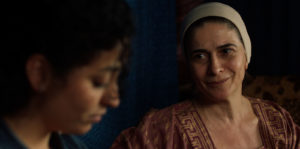 CINEQUEST FILM FESTIVAL 2023 REVIEW! Iranian, Canadian, and American filmmaker Anna Fahr's present-day story about the ramifications of war, Valley of Exile, provides an emotional and clear understanding of survival. What appears to be a plentiful and beautiful valley is only a fantasy as two sisters, pregnant Rima (Maria Hassan) and restless teenager Nour (Hala Hosni), find themselves in Lebanon, having fled their war-torn home in Syria.
Rima and Nour left Syria because it was no longer safe, as their parents were killed, and their family was dispersed. Now, they are in a refugee camp outside a Lebanese town they thought they would live in. In hopes that Rima's husband, Firas (Mohamad Lattouf), would join them, the sisters are befriended by Palestinians Haifa (Najwa Kondakji) and Shirin (Joy Hallak) at their makeshift shelter while they wait. As Rima and Nour try to make the best of their situation, it becomes clear that Firas will not join Rima even though she remains optimistic.
Rima finds work as a housecleaner for Khaled (Michel Hourani), a widowed man who works to help refugees make a home in Lebanon against the disapproval of the locals. In addition, a military presence around the camp and elsewhere adds to their stark reality of being without a home or country. To make it even more realistic, Fahr used authentic locations and a real-life operating refugee camp to provide a sense of reality for what women face as refugees. It is a burdened life knowing you have no home, your camp may be decimated at any time, and not knowing where you will go next.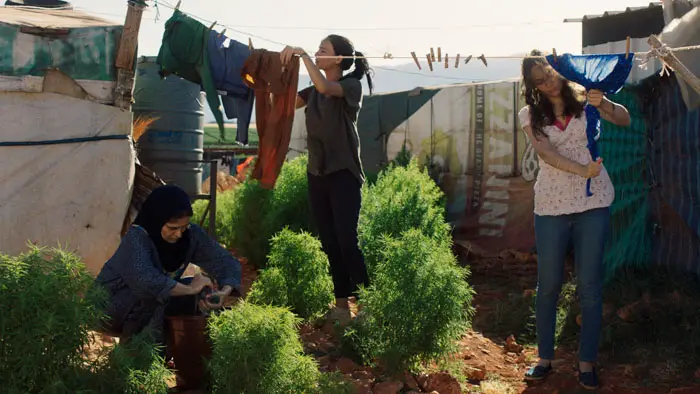 "…left Syria because it was no longer safe, as their parents were killed, and their family was dispersed."
However, Valley of Exile is also a film about women having to endure a life they never planned but bonding together to move forward, even if their ideas on living ultimately separate them. Rima wants to make a new home with the arrival of her baby. This directly opposes Nour's feeling of displacement and her inability to settle due to a quest to find her brother.
In exile, loyalties and distrust come into question, especially with Nour, whose fearlessness costs her relationship with Rima. As teenagers, the sisters bonded over their needs. They used Hassan (Sajed Amer), a young military soldier, to find Nour's brother while providing a cover for Shirin's budding romance with Hassan. It all becomes a great deal of trouble, offering insight into what it is like to live in this type of exile and in a part of the world where you are always a suspect. As Nour says, "What if nobody wants us, we're here because we have to be."
Although Valley of Exile concentrates on relationships and confrontations, it does provide a connection to land, place, and life on a universal level. Sprawling olive tree groves are everywhere, along with beautiful sunrises and sunsets to give a sense of hope. There's also an acknowledgment of religion and faith for Rima and her caretaker Haifa, which is prominent, but not with Nour and Shirin revealing changing generational values. The drama was filmed while Lebanon was in a collapsing economy during COVID-19, and the country lacked electricity and gas. Despite these obstacles, Fahr found a way to tell an important story that continues to exist and is in need of resolution.
Valley of Exile screened at the 2023 Cinequest Film Festival.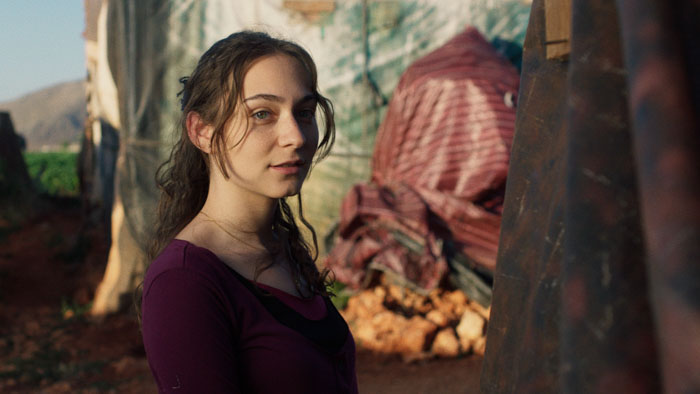 "…What if nobody wants us, we're here because we have to be."