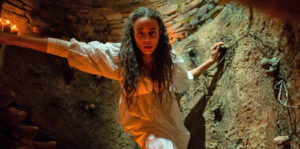 NOW IN THEATERS! Writer-director Jon Wright's Irish folk horror flick Unwelcome follows young couple Maya (Hannah John-Kamen) and Jamie (Douglas Booth). The young couple lives in London and is trying to have a baby. The night Maya finds out she is expecting, their home is invaded. So, they flee to rural Ireland to a house Jamie's recently deceased aunt left him. The locals are friendly, but Maya is warned that every day she needs to leave a small plate of raw meat at the gate to the woods in the back of their place.
Jamie's aunt had done this daily, as she believed that some sort of goblins live in the woods. These little goblins are the more sinister cousins of leprechauns. They are called red caps due to their hats being dyed in blood. They have been known to help mortals, but there is a price to be paid. Maya agrees to put something but doesn't take it seriously. However, folks are getting alarmed that Maya hasn't left the red caps a blood offering yet.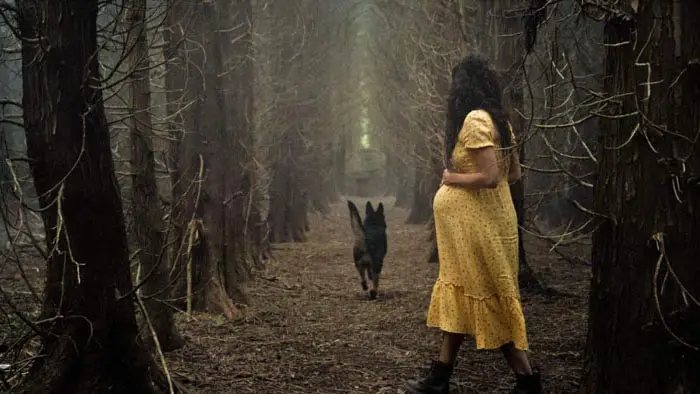 "…Maya hasn't left the red caps a blood offering yet."
Meanwhile, Jamie and Maya hire the Whelan family to fix a hole in the roof. They have a dodgy reputation, but the locals at the pub let Jamie know everything should be alright as long as Daddy Whelan (Colm Meaney) is there to keep his grown children under control. Just make sure, they warn him, to never, ever leave his wife alone with the Whelans if Daddy is not around. After witnessing how savage the Whelan clan can be, Maya hears noises from behind the gate to the woods. She enters the forest to investigate and comes across the most peculiar things.
With Unwelcome, Wright and co-writer Mark Stay were inspired when they combined Straw Dogs chocolate with Ghoulies peanut butter. It tastes pretty good. The opening establishes the Peckinpah elements of human predators and keeps the peril alive even after relocating from the city to the country. This allows Wright to introduce supernatural elements delicately into the narrative, keeping the little people unseen until the third act. Overall, it works. The domestic threat drama keeps the momentum going during the slow burn of the build-up to the folk horror bonfire.
This approach also allows cross-genre interest support as the plots separately might suffer from expectation familiarity. It's like how a drive-in double feature of two so-so movies combines for a completely enjoyable show. The goblin factor also adds an additional angle to Booth's emasculation curve, removing all redemption from his path. This fits nicely with the jaw-dropping imagery at the climax, a beautiful vision painted in blood and full of intrigue. I enjoyed how Wright dances an eerie soft shoe before launching into the rampaging payoff.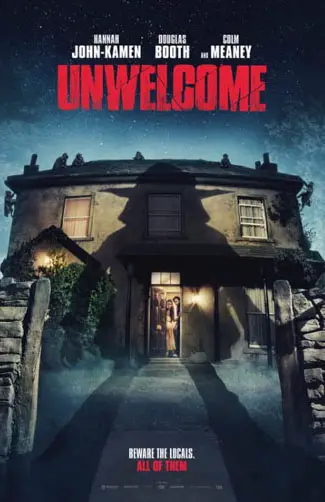 "…will work its way into your heart, one tiny stab wound at a time."