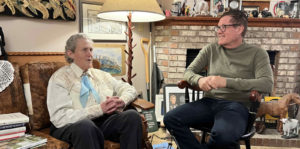 NEWPORT BEACH FILM FESTIVAL 2023 REVIEW! Scott Steindorff's Understanding Autism is a powerful documentary that brings a new perspective to this underrepresented group within American society. As someone on the spectrum myself, it brought out all the challenges and moments of optimism that occur in the life of an Autistic individual. Everything from singular-focused hobbies to anxiety issues was addressed with sympathy and respect. The documentary follows Scott Steindorff, our film's Autistic director, as he learns about the intricacies of the spectrum across the country through the help of personal experiences and insight from researchers.
The film follows Steindorff's personal journey in learning he was born Autistic, and he interviews both Autistic children and adults. Autism's history is weaved in between the interviews. There are shocking reveals, such as Dr. Johann Asperger and his ties with Nazi Germany, as well as horrific electric shock treatments used in the early twentieth century to treat the condition. The importance of a solid educational experience is emphasized with a focus on private schools that help children on the spectrum. The film highlights the lack of enough private schools to help these students.
"…learns about the intricacies of the spectrum…through…personal experiences and insight from researchers."
Man, this film made me cry on more than one occasion. Hearing from both the parents and other men and women on the spectrum was an emotional experience. The journey of self-discovery and finding a place within a cynical world was a refreshing message that the film provided. This is truly one of the most empathetic depictions of Autism on film. The only positive depiction I've seen in film/television was Brick Heck on the ABC sitcom The Middle. The documentary allows the audience to hear the ambitions of those with big dreams. For example, a New York teenager desires to be a train conductor due to his extraordinary knowledge of the subway system. If anything, this highlights why Autistic men and women need to be included in the American Dream.
While the documentary aims to provide a humanist perspective, it unfortunately caters to identity politics briefly. The subject matter is so broad it may be better explored as individual documentaries. The film also highlights contributions made by Autistic people, such as creating technology for space satellites and algorithms for social media sites. No famous names are recognized, and well-known figures like Elon Musk and Bill Gates should have been referenced. Regardless of these flaws, Steindorff's documentary is an eye-opener to those unfamiliar with Autism. Hopefully, these inspiring stories will motivate parents and Autistic individuals to be resilient and fight to achieve their goals.
Understanding Autism screened at the 2023 Newport Beach Film Festival.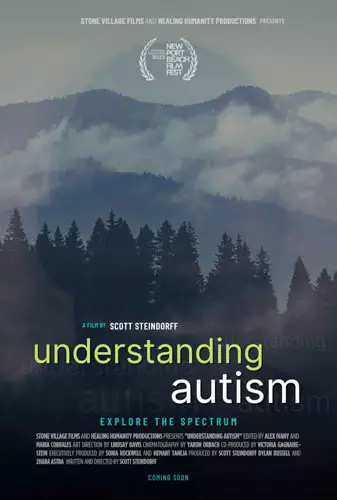 "…singular focused hobbies to anxiety issues were addressed with sympathy and respect."