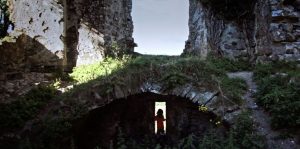 There is an abundance of treacly quotes that recite the tired notion that home isn't a place, but the loved ones around us who provide a sturdy familial structure. While thematically and emotionally agreeable, we all come from somewhere. Imelda O'Reilly's latest documentary, Tumbling Towards Home, focuses on Malcolm Adams, an Irish immigrant who moved to New York in 1989 to chase his dream of becoming an actor.
Over the course of Imelda O'Reilly's audacious short film, she interweaves home video, jaunty cartoon animation, and real-life footage of Ireland and New York, to drive the narrative. The fashion in which O'Reilly tells Adams' story is surprisingly exuberant and varied.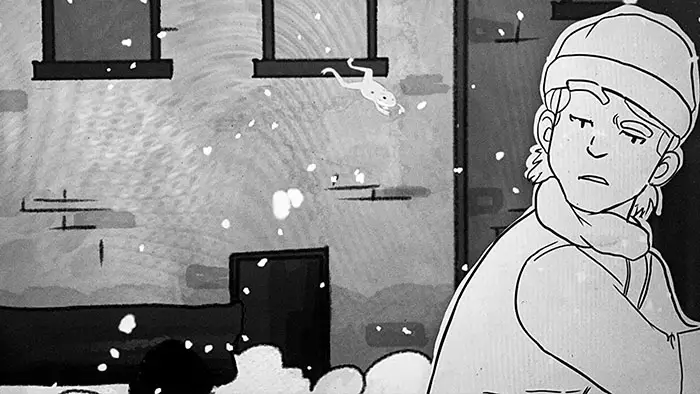 "…an Irish immigrant who moved to New York in 1989 to chase his dream of becoming an actor."
A quote by British writer Warsan Shire opens the film: "No one leaves home unless home is the mouth of a shark." After a stunning montage of Ireland's grassy hills, primordial sites, and low plains, a fleeting close-up introduces the subject of the documentary, Malcolm Adams. Home video footage coincides with Adams' narration. His turbulent relationship with his mother primarily fueled Adams' hankering to flee his hometown. It's clear that his home was a "mouth of a shark," helmed by his ill-natured mother, which is why Adams looked for a way out.
Malcolm Adams goes on to discuss the immigrant experience. "And having things tough—that's part of life, and that's part of what being an immigrant is, and it's not easy." Adams is an avid believer in the notion that people should make their own way in life. As the film shifts from the repose and beauty of Ireland to the bustling and crowded streets of New York, cartoon animation is introduced into the mix.
Since we don't film every moment in our lives, we naturally store cherished memories in our brain to look back on, at least until those memories inevitably corrode due to age. Tumbling Towards Home is a documentary that is compiled of real-life footage, but it incorporates animation to further Adams' story in New York. O'Reilly likely employs animation because it is not only a worthy substitute for home video footage, but it develops and maintains an infectiously vibrant tone. In other words, Damarrius Thompson's animation keeps your attention.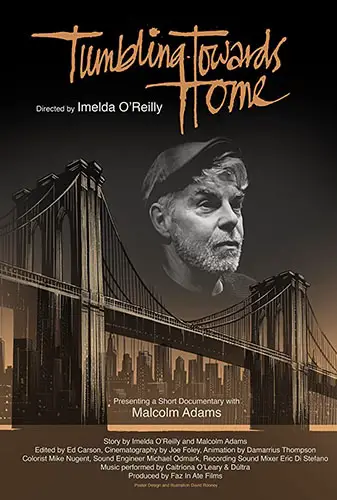 "…the playful animation injects the documentary with more vim..."