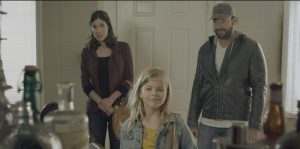 What good are children? Well, they bring some unexpected clarity or purpose to our lives. Inspired by a true story, a young girl brings said clarity to the life of a wayward Marine in Scott Pryor and Gloria Stella's faith-based film, Tulsa.
The movie opens with a young child, Tulsa (Livi Birch), and her "brother" Michael being removed by CPS from their abusive foster care home. Finding inspiration from her faith, Tulsa insists that she be placed with her birth father, Tommy (Scott Pryor), for good. The problem is he doesn't know she exists, and he's not exactly in the right condition to be a parent. Still, her caseworker Jaylene (Nicole Marie Johnson), knows Tommy and is willing to vouch for him as there are no other options for Tulsa.
Tommy has problems of his own. He smokes, drinks, and takes pills. Let's also add his struggling auto shop business and severe depression to the mix. Tommy feels he's not suited to be a father in any way (plus there's a secret). Then there's Tulsa. After her birth mother "had fun" with Tommy, and the unplanned Tulsa was the result, she gave her life to Christ. She and Tulsa became devout Christians. Jump to today, Tulsa brings her faith to Tommy in hopes that he will also find Christ and the two can be a proper family.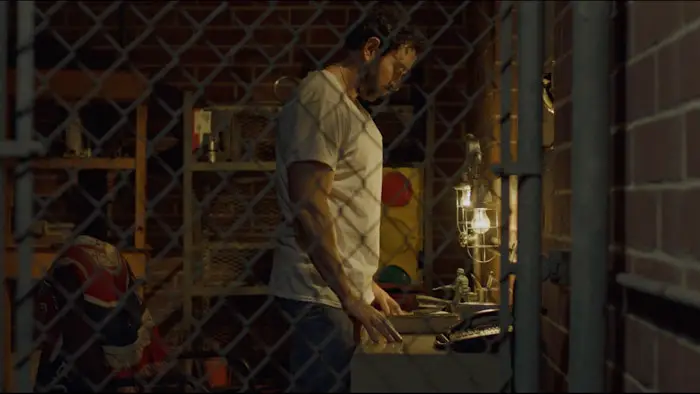 "…Tulsa insists that she be placed with her birth father…"
Like almost all faith-based films, this is pretty much what happens. Tommy decides he owes it to Tulsa to clean up after abandoning her and her mother. Tulsa's spiritual influence begins to rub off on him as well. Then the newfound family is put to the test in the third act.
Tulsa falls squarely in the faith-based movie category, which has its pros and cons. Let's start with the cons. The ending is reasonably predictable, there's a blatant presentation of the Gospel (which may not necessarily be a con), an abundance of Christian jargon, and gospel singing. My biggest issue is that I like my stories to have a little darkness or edge, but because faith-based also means family-friendly, the story will never "go there." These cons are undoubtedly present in Tulsa.
That said, I found enough to like about Tulsa to recommend it. First, Livi Birch as Tulsa is so adorable. I did find her to be a little too mature for her age. But Birch is such a good actress and delivers her lines like a champ. I also like that Tommy is flawed and conflicted enough to be believable. Tulsa is grounded and doesn't heavily rely on miracles or providential coincidence to gets its message of Jesus and salvation across. It's the type of faith story I prefer—about people who are just trying to make it in this world.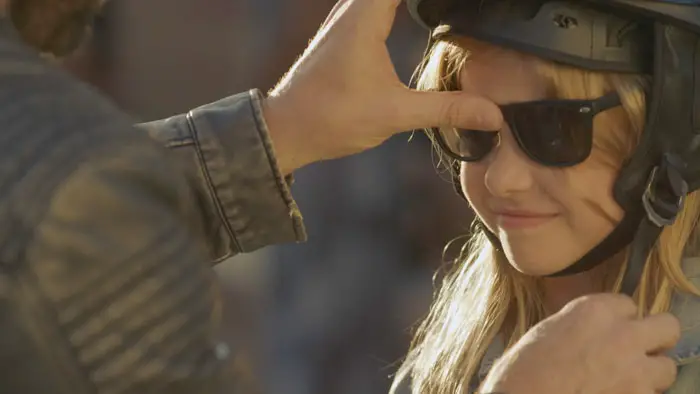 "…flawed and conflicted enough to be believable."