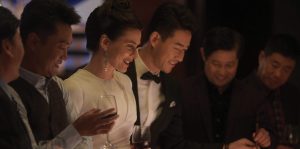 FILMOCRACY FILM FEST REVIEW! Something I admire greatly in the world of independent movies is when a filmmaker successfully wears many hats. In Touch, Aleksandra Szczepanowska does just that. She is the lead actress, director, and producer of the film, which takes place in China. Szczepanowksa plays Fei Fei, a caucasian dance instructor married to a Chinese businessman, Zhang Hua (Jun Yang). They have an incredibly adorable son named Mo Mo (Beckhan). They are also, by all appearances, filthy rich. However, as is usually the case in cinema, there is trouble in paradise.
Fei Fei, which is the Chinese name given to her by Zhang Hua, is aggrieved because it has been extremely difficult for her to become a permanent Chinese resident. She feels that China is her home, and the fact she has to keep re-applying for residency makes her feel like she doesn't belong. Not helping matters much is that Zhang Hua won't make any calls to the government on her behalf to make the process easier. This makes her suspicious of her husband, and she wonders what he could be hiding. Additionally, Zhang Hua is still very traditionally Chinese in his beliefs and affect, which causes the couple to butt heads.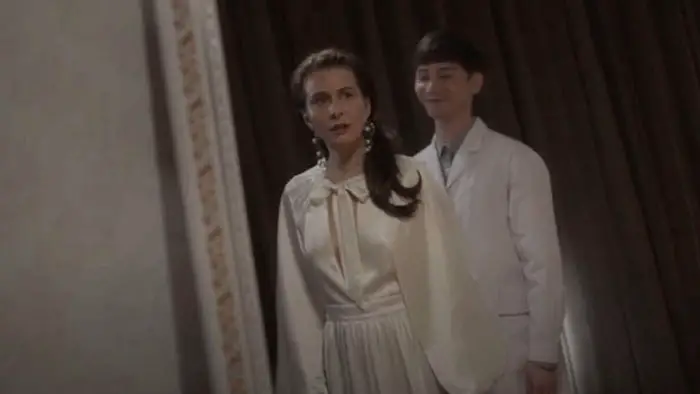 "…the beginning of a hot and heavy affair that Fei Fei is afraid Zhang Hua will find out about."
One day, Fei Fei is sitting on a bench when a blind man comes and stands right in front of her. Intrigued, she follows him to his workplace, which is a blind massage parlor. She then proceeds to get one from the stranger, who usually doesn't massage women. His name is Bai Yu (Jiangwei Yuan), and this is definitely not the last time Fei Fei will see him. She starts to have regular visits at the office and then has a rather unconventional massage session at his home. This is the beginning of a hot and heavy affair that Fei Fei is afraid Zhang Hua will find out about. This paranoia overflows into Touch and fuels most of the second and third act, to very chilling results.
The thing I love the most about Touch is its paranoid dream-like atmosphere that leaves the viewer asking a lot of questions. Did THAT really happen? It's never entirely revealed whether or not the more haunting things occur in reality or Fei Fei's mind. I also like that while it is somewhat of a typical spurned lover story, the spurned lover, in this case, is a man. While this does happen more now, I'm glad that we don't have any crazy bunny-boiling stereotypes of women in the film. I also like that the movie explores a side of Chinese culture that isn't typically shown in most films set in the country—the breaking away from ancient traditions and cultural customs. I think we definitely need more movies like that available to Western audiences so that our view of the country can be up to date.
Touch has touches of Sirk and Polanski as well as Wong Kar-wai. It's a great blend of East and West that gives us a much more rich and open atmosphere. I think Szczepanowska is a great multi-hyphenate, and I can't wait to see what she does next, whether it's in front of or behind the camera.
Touch screened at the 2020 Filmocracy Film Festival.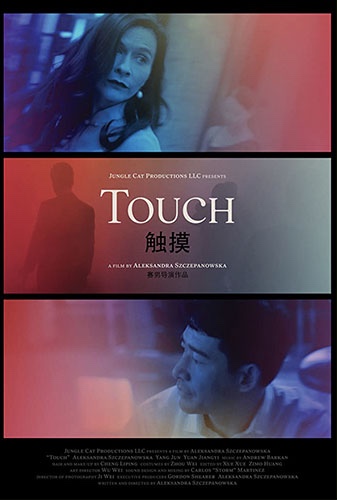 "…the spurned lover, in this case, is a man."