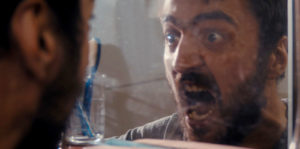 Reality and fiction coalesce in writer-director Sanjin Malesevic's Toni, a 15-minute psychological drama dealing with the isolating and deceiving trappings of grief.
Branka (Bozana Bijelic) is an enervated employee at a bakery. After concluding her shift, she walks home with weary eyes and a wobbly posture. Upon returning home, Branka begins to sense that somebody has infiltrated it. With a kitchen knife in hand, she wanders her home and finds a young man (Senad Milanovic) in the bedroom. Branka is frightened by his presence, though the young man vehemently claims to be her son Toni.
Toni is a fraught and sly drama that instantly engages with a sleep-deprived protagonist who may or may not be a reliable narrator. From her perspective, she finds a stranger in her house. Is the stranger really her son? Is the stranger even really there? There is an alluring ambiguity during the first half that sustains suspense but alludes to something more visceral.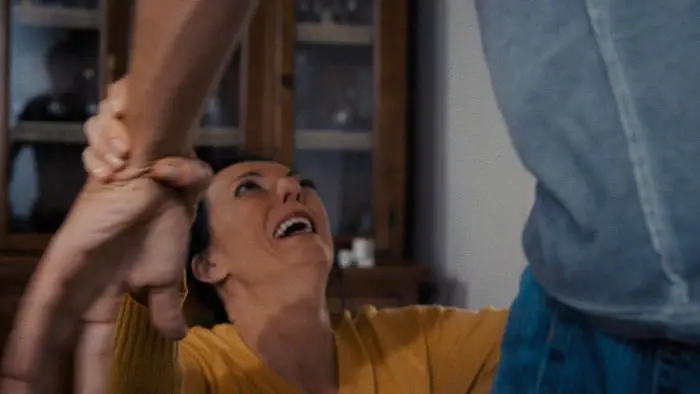 "Branka is frightened…the young man vehemently claims to be her son Toni."
At the same time, there is a sense of peril naturally attached to Branka's perspective because there is a good chance that the stranger is not only real but extremely dangerous and calculating. Thomas Luth's ominous score does the heavy lifting in terms of elevating the tension, most notably in scenes where Branka, wielding a knife, stares daggers at the stranger and lashes out with ill intent. Malesevic also makes good use of mirrors and reflections, showing two dimensions of Branka and Toni as if they are not in control; it is compelling, to say the least, and adds visual weight.
The second half introduces another character, and the filmmaker shifts gears, going for a more poignant direction that could've used more build-up. Nonetheless, being the 15-minute short film that it is, the acting and writing of Toni are on point. Bijelic wholeheartedly immerses herself into the lead role, wailing, screaming, and leering with palpable intensity. Milanovic brings a shy exterior with cracks of untamed anger, which is especially imperative to keeping the viewers guessing about Toni's intentions.
With the suspenseful and sorrowful Toni, Malesevic constructs a mostly satisfying portrait of grief, paranoia, longing, and the lengths one will go to try to feel complete again.
For screening information about Toni, visit the Better Films Facebook page.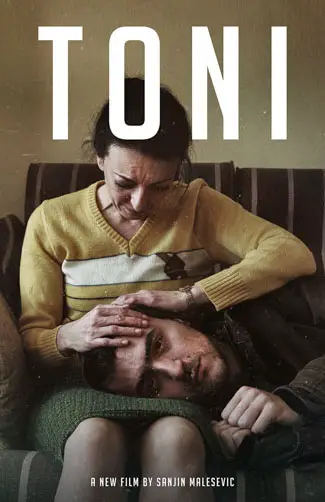 "…a fraught and sly drama..."